What Is ISO 27001?
ISO 27001 is the security standard that summarizes the recommended requirements for building, monitoring and improving the ISMS or Information Security Management System.
This is the set of policies for safeguarding and handling a company's sensitive information, financial data, employee records, and all intellectual property. This certification provides external documentation to enhance confidence for both current and potential clients.
There are several benefits for companies who use a service provider that is ISO 27001 certified.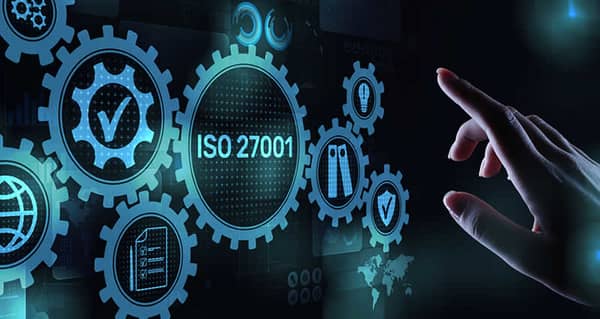 Risk Management – The Information Security Management System oversees who can access exclusive information. This reduces the risk of information being lost or stolen.
Information Security – The Information Security Management System contains specific protocols specifying how data should be handled and shared.
Business Continuity – For a data center provider to be ISO 27001 compliant it needs to be constantly tested and improved. This helps keep data center providers from experiencing data breaches that could potentially impact their clients' business.
How to build an ISO compliant ISMS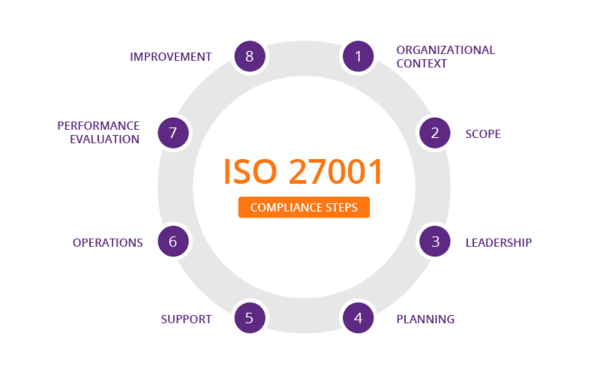 Some of the most important features within an ISO-compliant Information Security Management System incorporate organizational context, scope, leadership, planning, support, operations, performance evaluation, and improvement. ISO 27001 is only one of the several information security policy standards used to secure data. The others include SOC 2, HIPAA, PCI DSS, and SOX.
Organizational context – The data center provider needs to identify data security and legal regulatory and contractual obligations.
Scope – The organizational context info is then used to record the scope of the Information Security Management System. Once all of this is laid out, the ISMS needs to be executed, upheld and improved. The scope highlights the significance of incorporating the ISMS in the whole management structure.
Leadership – Leadership skills are required to maintain the Information Security Management System. This will comprise of making an information security policy that coincides with the strategic direction of the company. The ISMS should be a standard process within the organization. These specifics need to be communicated as a requirement. And continued improvement to the ISMS needs to be upheld.
Planning – A strategy that discusses the information security risks should be included within the ISMS process. Outlining and applying the detailed information security risk management process and a process for mitigating threats should be executed.
Support – This includes finding and training the employees on how to work with sensitive data. All staff should be informed about the Information Security Management System and their particular role in these procedures.
Operations – This aspect focuses on the execution of the plans and processes that were set. These actions should all be cataloged to make sure everything is being implemented as intended. This also helps with evaluating if these plans and processes are successful.
Performance Evaluation – Evaluating the success of these systems will help to improve the Information Security Management System in the future.
Improvement – After evaluation, noting and executing where improvements need to be made is critical. This will help the overall ISMS down the line.