What is a Carrier Neutral Data Center?
At Colocation America we are all about giving you a flexible hosting plan to customize the best network for your business. One of the ways we help you get what you need is by operating out of carrier-neutral data centers. A carrier-neutral data center, also called a carrier hotel, is a data center facility that is entirely independent of network providers. Because the data center we operate does not have any affiliation to one network partner, a wide range of service providers are able to connect to the carrier hotel giving Colocation America a more diverse network infrastructure.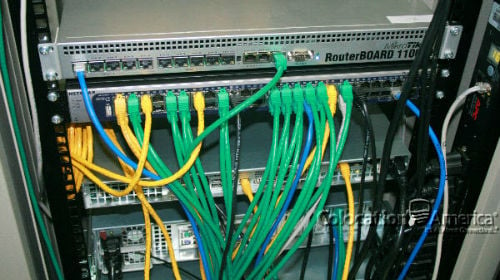 This results in more options for the end-user the ability to choose which carrier and network they would like to be connected to.
What Are the Benefits of a Carrier Hotel?
There are numerous benefits in choosing a carrier hotel beyond the obvious benefit of network neutrality. For one, since it's not owned by a single network provider, it becomes a connectivity hub in which several Tier-1 network providers have their physical PoPs (points of presence) and routers installed in the data center.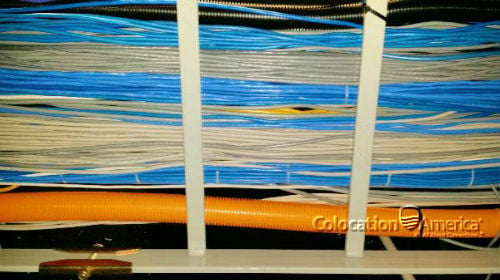 This allows any hosting client to have a direct connection to the network provider of their choice, letting you choose who you want to directly connect with to better suit your business operation.
Some other benefits include:
RedundancyRedundancy in terms of a data center usually revolves around redundant power—keeping servers up and running even during outages. But there's another type of redundancy in data centers: carrier neutral redundancy. As mentioned a carrier hotel does not have one specific carrier ISP. Ideally, the best IT practice is to have at least two carriers connected to your most important systems. This is so that in the event of an outage or failure of one carrier, the other carrier is there to pick up the slack with absolutely no downtime. Therefore a carrier neutral data center is crucial when you have systems that need to be up and running 24/7. Rest assured, Colocation America's data centers are carrier neutral so that you can set up your carrier redundancy to reap the benefits.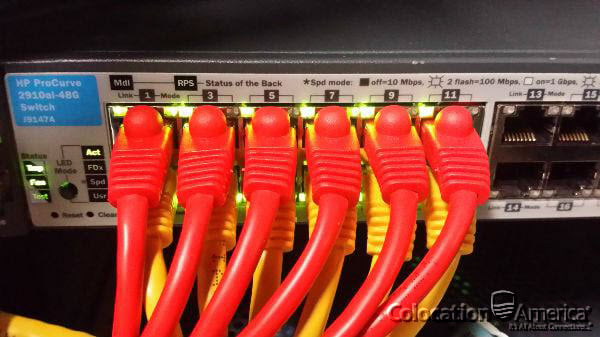 Connectivity Cost It's simple business. If you choose a carrier specific data center, then you're locked into that carrier's prices for bandwidth while in your in the facility. Moving data centers to get a better price on bandwidth can be pricey, so it's better to choose a carrier neutral facility from the get-go to ensure that the carriers are competing to outbid one another. 
Flexibility The flexibility of a carrier neutral data center ties into the connectivity cost listed above. If you become unhappy with a certain carrier's service, you don't have to completely move data centers—you can just disconnect one and sign up with the other. All in the same place—it's that easy!
---
Why Should I Host in a Carrier-Neutral Data Center?
When it in comes to receiving cost effective hosting, carrier neutral data centers offer some of the lowest network prices around. Due to the natural market competition found in these data centers, clients can shop between different network providers to find the lowest price for the best cross connection. Since network service providers are directly next to their competitor, they are more likely to start a "bidding war" for your business. Likewise, colocation providers usually have specific deals with certain network providers which will aid you in finding the lowest price for the network you want.
What Determines the Location of a Carrier Hotel?
The locations of fiber optic carriers would be low advantage in locating a carrier POP (Point of Presence) away from that of the carrier fiber network. Carrier hotels are by necessity in places where a lot of carriers optic networks meet. This possibly will be due to geography, coincidence or deliberate planning.
Adequate and Reputable Electric Power: Nearly all carrier hotels have significant power requirements for both reliability and quantity. Frequent Carrier hotels have power grids or utility feeds from many substations and these feeds are normally unnecessary. New carrier hotels mostly have large diesel generators and associated fuel tanks for backup power, which can influence how they are placed through regulatory and environmental constraints.
Facility Size: Carrier hotels are typically somewhat large. They're more or less in no way less than 100k square feet and from time to time more than a million square Ft. This gives sufficient room for the carrier POP, Meet-Me Rooms and carrier neutral colocation facilities, and utility room, and sometimes office space for airline tenants.
Carrier hotels have recently experienced some considerable changes in customer mix. While a typical hotel operator tenants used to be the unique bearers, now tenant list includes content (example—Google, Yahoo, Metacafe, Twitter) Internet Service Providers and cable MSOs (Cox, Comcast, Time Warner, Roadrunner). Some Carrier hotels have worldwide tenants, but this is highly reliant on geography.
---
What Is the Purpose of a Carrier Hotel?
One of the basic purposes of carrier hotels are to enable interconnection between carriers and content providers, web hosting companies and cable MSO's. That way, interconnection can take the form of free interconnection, a salaried customer relationship, or it can be a complex model for settling payments between the parties.
Voice Traffic Accepted PSTN voice traffic continues to be exchanged between big voice and mobile operators with non-IP signaling system seven (SS7) links. Increasingly, voice traffic carried over IP networks, particularly international long-distance and consumer voice traffic.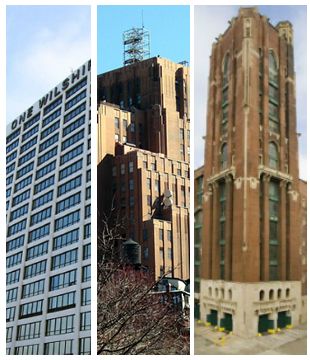 Non-domestic IP voice traffic grows gradually and is not an important factor in the growing market for interconnection. In addition, the number of domestic voice interconnections are shrinking because of the significant consolidation among voice operators in the U.S., Namely AT&T, BellSouth, SBC and Verizon. This phenomenon anticipated to go on. A complex mutual settlement scheme is altogether used to route voice traffic exchanges, pay-in units of my voice will be prepared to the parties to finish calls.
Internet Traffic There are large amounts of traffic that is exchanged in carrier hotels. The size of this traffic has improved at a compound rate of 5-6% for every month (depending on season passes). Drivers for more internet traffic: Internet video, photo sharing, peer-to-peer file sharing, Voice over IP (VoIP) and greatly increased broadband penetration in the U.S. And abroad. In addition, the number of devices that are connected together to exchange Internet traffic has increased due to the proliferation of content providers in 2005-2006. While there may be a slowdown or consolidation of such providers in the event of an economic slowdown is the absolute total of units to exchange Internet traffic expected to continue to grow through 2010. Because of the developing number of connected devices, combined with a significant increase in Internet traffic, the total number of discrete connections between Internet connected parties are expected to increase significantly through 2010.
Additional Facts: Besides the common internet traffic. There are more connections connecting the carriers to accommodate other types of data. For instance, some providers of Multiprotocol Label Switching (MPLS) and Virtual Private Networks (VPN) interconnect to expand their services' geographical scope. MPLS Such pairings are based on Internet protocols, but is generally kep separate. In addition, many carriers exchange Short Message Service aka SMS text messaging by hooking up an interconnection with a third party such as VeriSign and NeuStar. Roaming arrangements for mobile data services, such as General Packet Radio Service (GPRS) and Evolution-Data Optimized (EVDO), is handled in a related way. It is likely that a lot of of these non-Internet data service interconnections can be consolidated on the Internet interconnections within the next few years, quite perhaps through encrypted tunnels.