The cPanel server software was built to provide a simple to use GUI interface for web hosting servers. It is the No. 1 web-based control panel among most of the hosting companies and provides shared, VPS, and dedicated hosting.
What is cPanel?
Built by John Nick Koston, cPanel is based on the Linux operating system and simplifies that process of using a dedicated server through its web hosting control panel. Don't worry, cPanel will also work on other operating systems like BSD or Windows.

Website Management with a cPanel Server
A website's content is what drives traffic to the website. Without new and unique content on the website there would be no visitors and the website would get no views. Web Hosting with cPanel, i.e. managing and adding new content, is an easy task, as website owners have several options to choose how to do it.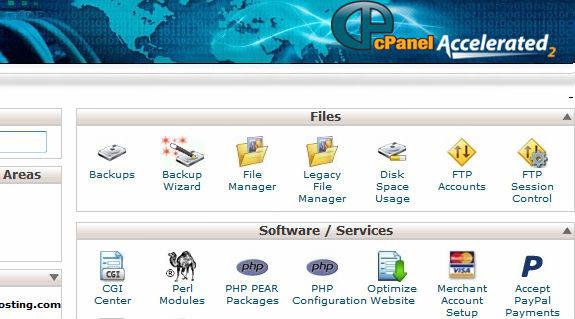 Webmasters can upload the files to the cPanel's File Manager that will uploaded the content onto their web page. cPanel also has a tool called
Web Disk
that allows webmasters to drag and drop files into their accounts for quick uploads. cPanel also supports FTP uploads through the standard FTP protocols (FTP, SFTP, FTPS) and enable webmasters to create separate FTP accounts for their employees.
---
What is cPanel Reseller Hosting?
cPanel reseller hosting is a simple, inexpensive way to sell and resell white-label reseller accounts—i.e. you can purchase hosting space from a hosting provider and then resell that hosting space to your customers. According to
cPanel.net
:
"You can setup your own nameservers, replace the cPanel logo with your own logo and branding, and completely customize the appearance of cPanel using our Branding Editor and some creative CSS. You can also integrate your own payment system to provide a fully branded and customized experience."
cPanel reseller hosting allows you to focus more on your customers rather than wasting time and money on server administration.
---
Email Management with a cPanel Dedicated Server
POP, IMAP, and SMTP (with or without SSL encryption) are all mail protocols supported by cPanel. Webmasters can create their own email account that is associated with their website for a more business standard email address. Webmasters can also access their emails using a variety of web interface devices or any type of web browsers.

cPanel supports email forwarding, filtering, and spam protection (SpamAssassin, BoxTrapper).
---
cPanel Web Hosting with Colocation America
Colocation America offers great deals on dedicated servers and colocation, both of which are a breeze to install cPanel on. Our dedicated sales team can find the right server for you and then take you through the initial steps for installing cPanel. With Colocation America's 100% Uptime Guarantee, you can rest assured that your server, cPanel, and information will always be accessible—no matter what. cPanel web hosting provides built in automation tools that can easily configure server resources and files for easy server management. Everything is mapped out and set up in an easy-to-understand graphical structure for cPanel users. Intuitively, server administrative tasks, resellers, and end-users can set up server resources and control their websites through a simple web browser. Additionally, developers and web hosting and software vendors can automate any standard system administration process through the cPanel command line and Application Program Interface (API). cPanel can be used in most
Linux dedicated servers
—and is the number one pick among web hosting control panels.
---
cPanel Webhosting Features
Webhosting with cPanel gives the server administrator a huge list of tools to create and control dedicated servers. Some features that will make your
cPanel
server management easier are as followed:
Support for unlimited domains and domain registrations
Supports FTP, SFTP, and FTPS file transfer protocols
Prevents the abuse of a site's bandwidth and content
Generates web traffic reports and viewer statistics
Easy to install new applications
Automated Billing
Applications:
cPanel supports a wide variety of popular web-based applications like phpBB forums, osCommerce online stores, and WordPress Blogs. There are also a number of useful web applications for cPanel. The Backup Wizard tool allows webmasters to manage and backup their web hosting accounts through an easy to use interface. Webmasters are also protected from other websites using their
bandwidth
 and can set up password protected areas to restricted areas of their website. Check out the video below to learn more about the
Backup Wizard
:
  cPanel also provides website information for webmasters that wants to see the amount of traffic or their web statistics. Professional website developers can use cPanel to view the PHP configuration of the dedicated server.
---
BUILD YOUR OWN SOLUTION
---
Step 1 – Pick Your Operating System:
WINDOWS SERVERS
Comprised of the most powerful Microsoft operating systems available, our dedicated Windows server provide robust, highly reliable platforms for anyone looking to run Windows OS.


LINUX SERVERS
Enjoy the flexibility & customization with a Linux operating system on your server. From Open Source Software to commercial classics like Red Hat, our servers are optimial for any Linux OS.


IS MONEY PRIORITY #1?
WE HAVE PRE-BUILT DEALS PERFECT FOR EVERY BUSINESS NEED.
Colocation America offers tailored dedicated server specials that will help you reduce upfront costs while providing you with the room to comfortably expand and grow your business. All of our servers are hosted in one of our carrier-neutral Los Angeles data centers, with unparalleled connectivity speeds and high-level security systems in place, including DDoS Protection. Colocation America strives to understand your purpose for a server and ensure our clients stay online and profitable 100% of the time.

Every Dedicated Server plan comes with the following features:

Zero Upfront Costs to Get You Going

Stay Connected at All Times

Expert 24/7 IT Support Team

Bandwidth Carriers Connected to 200+

SSAE 16 Audited & DDoS Protected

22 Data Centers in 8 Major Locations
THE PERFECT PLAN FOR YOUR BUSINESS
---
Los Angeles Dedicated Server prices starting at: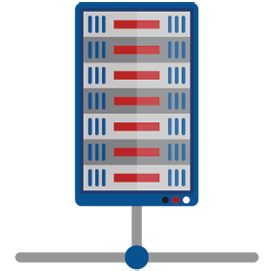 SINGLE PROCESSOR
---
Our single processor server selection offer the perfect blend of cost, speed, and power.
32GB+ RAM
512GB SSD+ STORAGE
15TB+ BANDWIDTH
Your Server CUSTOMIZED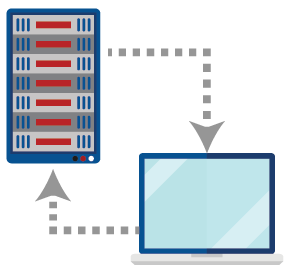 DUAL PROCESSOR
---
For the multi-tasker, our dual processor dedicated server packages can handle any task.
32GB+ RAM
512GB SSD+ STORAGE
30TB+ BANDWIDTH
Your Server CUSTOMIZED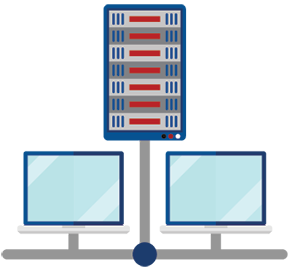 ALL SERVERS
---
Custom configure a server or choose one of our pre-built options for a bit of savings.
EVERY SERVER GigE Uplink
EVERY SERVER Intel Core
EVERY SERVER SSD or SATA
EVERY SERVER Your Way
CHAT WITH ONE OF OUR EXPERTS
HELP CHOOSE THE RIGHT SOLUTION FOR YOUR BUSINESS