WHM for Reseller Accounts
For more advanced users, using the
Web Host Manager
is a great way to implement server wide configurations and administration. Web Host Manager has a wide variety of tools and supports the latest web applications for reseller hosting administrators to manage their dedicated servers. Server administrator can take control of their servers and the underlying software with just a few click of the mouse.  New software tools and modules can be installed to give reseller hosting admins the ability to run custom scripts and setup multiple accounts with varying degree of access according to their client's needs.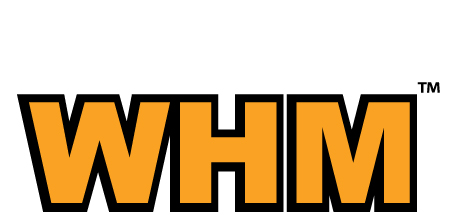 Combined with
cPanel
, a reseller hosting plan will allow server admins to easily create, suspend, or delete accounts and setup the server access level for each account. These access grants the account permission to access important server information and change server settings. Accounts can be created with certain features that can be suspended if the users violate their terms of agreement. Content can be easily set up and display for new accounts while an email for the account can be setup to be hosted on the same server.
Reseller hosting accounts
will have server root access and the ability to set which version of cPanel and
WHM
a server is used along with being able to install useful applications on the server. The account will also have the ability to partition space on the server for clients of web host resellers. Hosting resellers will be able to setup accounts with end user access level, giving their clients access that is limited to the account's website. Transferring accounts between servers that uses Web Host Manager is a simple task. Server admins can migrate their users' account to different cPanel
dedicated servers
in a secure fashion. The WHM can backup reseller accounts being transferred and help customers have their website online during the transfer process. Mishaps that could happen during a manual transfer are mitigated with WHM. Any data lost can be recovered and restored so that customers who have their website transferred will not lose any important data or settings.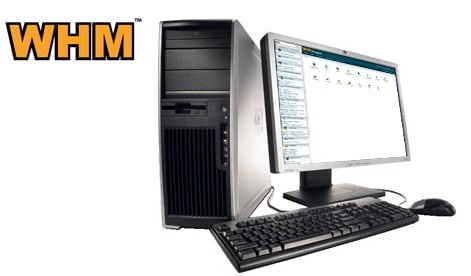 Manage Dedicated Servers with Web Host Manager
Web Host Manager gives the server admin the choice to choose when to update the cPanel/WHM software package and other server software installed on the server. Admins can setup the server to update automatically so that the server always run the latest version or use the most stable version available. Server admins can also install applications or language module with ease with the simple to use user interface. The interface can also setup web services for clients, FTP accounts, and email accounts. Web Host Manager can automatically detect and prevent spam from ever reach the dedicated server by cutting it off from the source. Automation of task is another way that Web Host Manager can improve the performance of a reseller hosting account. Mundane tasks such as setting up
DNS
settings for new accounts can become repetitive for admins. Web Host Manager employs a customizable template for easy DNS entries setup to automate a once repetitive task. Custom shell scripts can be set up to run whenever certain tasks are executed. These scripts have the unique ability to start either before or after the tasks are set to be completed and can further automate the process of setting up new accounts.  Various
applications and add-ons can be downloaded to the cPanel server
to add more features to the Web Host Manager.
Heads up Server Monitoring with Web Host Manager
When a server goes down and nobody is around does it make a sound? Web Host Manager makes sure that whenever a server goes down the server administrators will be notified by email, text message, or an instant message. This ensures that there is no chance for a dedicated server to go down for days or even hours without being notice by the server admin. WHM will restart the dedicated server in the case of any server failure to prevent any more loss of server data. There are several other tools that will help server admins monitor the performance of their servers. One of these tools monitors the server's hardware to increase its efficiency. If the hard disk is running low on available space, a notification will be sent out and the admin can then correct the problems. There are even tools to help improve the performance of a server's hard disk and monitor the load of the server.  These tools help ensure that the health of the dedicated server and can help administrators pinpoint the areas that are not functioning properly. Daily or weekly reports of the server's performance can be provided by the WHM which will help admins see how the server is performing throughout the year.