Let Colocation America be your IT Department with expert Managed IT Services and IT Consulting Services.
As a small to medium-sized business owner, you tend to be an all-rounder. You're the admin person, the sales and marketing professional and so much more.
However, there might be certain tasks that require specific expertise that you may not possess, especially when it comes to IT.
Luckily for you, Colocation America offers a slew of Managed IT Services and IT Consulting Services that are specifically tailored to you and your business.
We'll give you the ability to link your IT systems to your business objectives.
Need help migrating and maintaining your IT infrastructure? We got you!
Don't have the IT knowledge to utilize your IT to your benefit fully? We're right there with you.
Want to consult with and ask questions to an IT expert, but don't have the resources for a full-time CIO? Let Colocation America be your off-site, Virtual CIO—available whenever you need them.
Colocation America's Managed IT Services and IT Consulting Services is a chance to entirely hand over your IT department where it is managed, grown, and maintained all off-premise.
And the best part: we'll help you pick and choose the Managed IT Services your business needs—an "à la carte" of Managed IT Services directly suited to your business's goals.
Managed IT Services and IT Consulting Services from Colocation America Include: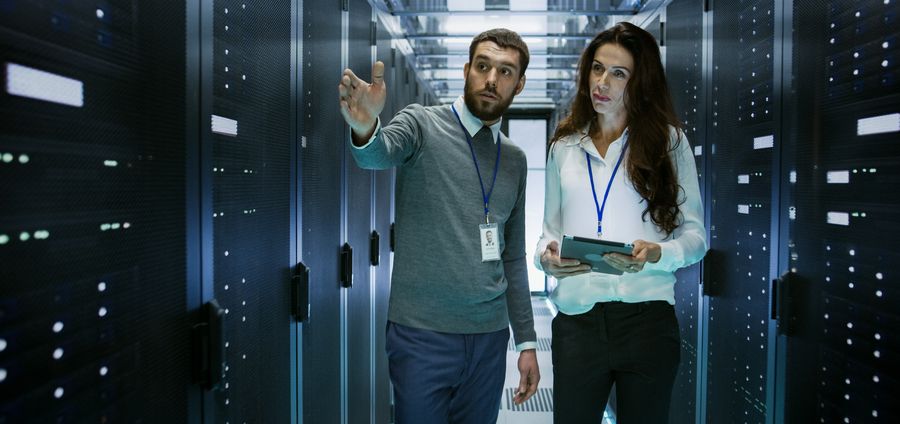 Virtual CIO
Larger businesses have the resources to hire a Cheif Information Officer (CIO), but as a small to medium-sized business, you may not.
That's where Colocation America's Virtual CIO (vCIO) services come into play.
Colocation America's Virtual CIO services offer small and medium-sized companies expertise and guidance in developing strategies for implementing and managing technology based on the strategic direction of their business.
With Colocation America, you can now access CIO-level services on a part-time, as-needed basis.
Technological needs assessment based on the strategic vision of your business

Giving you a "technology roadmap" for implementing the necessary technology solutions to meet your organization's needs

Resolution strategies for IT issues

Collaboration and input on IT budget planning and strategy
Colocation America's vCIO services are used in conjunction with our other Managed IT Services or as its own separate IT Consultant.
---
Managed IT Services
As your Managed IT Services provider, Colocation America will manage the functionality of your IT services and equipment.
We manage the burden of maintaining your IT infrastructure so you can focus on running the core of your business and not worry about IT management chores.
Some of our Managed IT Services include:
Hyperconvergence

: Hyperconvergence is an IT "package" that combines storage, computing, and networking into a single system to reduce data center complexity and increase scalability and profitability of your business.
Remote Monitoring and Management of Servers

: Remote monitoring and management of servers is a core Managed IT Service which businesses require. Colocation America will maintain your servers off-site and ensure that your servers are running efficiently 100% of the time.