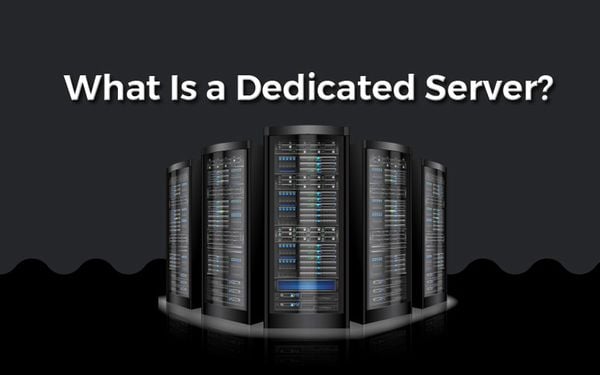 Tips for Picking and Securing a Dedicated Server
September 18, 2018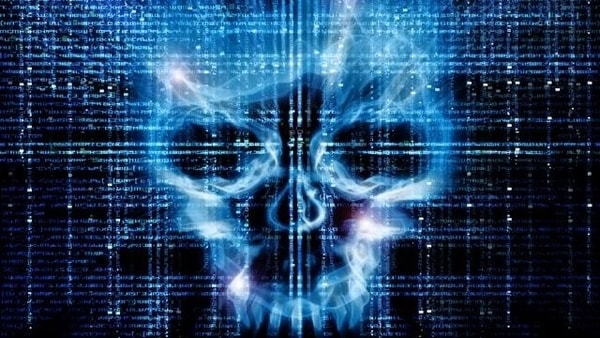 The Latest Malware Threats That Affected Users Worldwide
September 20, 2018
Technology is one of the fields that experiences a lot of changes frequently, and these changes realize a significant impact on other fields. SEO is dependent on technology to achieve the best results.
Over the years, SEO has evolved, with keenness on particular practices, specifically those that prioritize the audiences. It is imperative that webmasters master the high-tech trends that have impacted SEO, keeping tabs on the latest SEO practices to help achieve a highly optimized website.
Accordingly, this article will explore a couple of trends that are gradually revolutionizing the practice of SEO.
Mobile-first indexing
Technology has transitioned from device to another, with developers launching new device every year, into the market. Mobile devices have now taken over the world, with the highest population of the world having access to a mobile phone. The impact of this can cause an increase in the mobile audience over the desktop audience.
Accordingly, Google and other search engines have prioritized mobile-first indexing, a website that is optimized for mobile devices first gets the upper hand in the search displays of search engines. Your site must hence be responsive on mobile more than on desktop because Google will consider your mobile version to index your site.
Focus on improving the design of your mobile site, responsiveness, navigability, page load speed, and the readability of information.
Voice search
This century of mobile technology has raised the popularity of voice-search activated smart devices. Google has reported an increase in voice-searched queries this year alone. Technology like Alexa by Amazon, Google Home by Google, Cortana by Microsoft, among others, has made voice searches more reliable and useful for users.
If you do not capitalize on voice searches in your keyword research, you are likely to miss out on a large audience base. You may want to use keywords as would be spoken out by the audience. Use long-tail keywords and correct syntax that is common in every day's language. For example, most people may search for 'Which is the nearest coffee shop in town' instead of 'beverages in this location.' It helps to speak out the words so you can visualize what the searchers are looking for, then provide it.
Featured snippets
People want the fastest route to getting their solution, and search engines seek to provide it as they want it. Google has for a while now leaned towards featured snippets because they provide adequate quick responses to the audience. A featured snippet usually appears in the top of search results, in an easy-to-understand format responding to a query.
To optimize your website for this trend, you may need to phrase your content in a question and answer approach, as well as include a comprehensive list of what your content concerns. For example, a user looking for 'high-tech trends in SEO' will benefit from a list of these trends, which are further explained in the featured content. Also, include graphs, tables, definitions, among others, all of which provide instant answers when search devices like Siri, Alexa, and Google Home scan your web page.
Machine-learning
Artificial Intelligence is quickly developing over the years, which helps search engines in analyzing results to gratify the needs of the searchers better. Google's RankBrain, for instance, interprets search queries to figure out the meaning of the terms used, so that it can display the most relevant results for the search.
The machine-learning trend impacts SEO in that it is no longer about the words used in keywords, but instead how well a webmaster can capture the user's intentions. RankBrain figures out complex and ambiguous search terms by understanding the meaning of the query, instead of breaking down the words to look for them in web pages.
Since you are human and can better interpret meaning, optimize your website for intent, and this way, your content can be reflective of the key terms, but also be responsive to the underlying needs of your target audience. Remember, long-tail keywords will make it much easier for you to capture intent.
Audience first
A large part of SEO involves optimizing a website for search engines. However, things are changing quickly, and sites must determine to optimize for audiences first. Google is at the forefront in championing for user experience, with the aim of offering priority and value to people.
Optimizing your website for the audience's first involves improving your user experience. If your target audience spends more time on your site, it connotes that your web pages have value and are invaluable to the user. Improve your page load time, navigability, fix broken links, reduce pop-up ads that are annoying and distracting, and provide high-quality value as to matters content.
Your goal with the audience first is not only to increase click-through rates and traffic flow but to reduce bounce rates, by ensuring people spend a lot of time interacting with your web pages.
Secure Links (SSL)
Information security is imperative in this era of sophisticated technology. People need to feel safe when interacting and exchanging information with websites. Browsers today are beginning to sideline sites that are not secure, and Google is among the search engines that have confirmed that secured website certificates (SSL) have an impact on a website's ranking.
Chrome browser, for example, flags sites that do not have an HTTPS protocol as potentially unsafe. With search an alert for users, you can be assured that people will not be visiting your website as often as you would like them to, and worse, your ranking might be compromised. Ensure you transition your site from HTTP to HTTPS, which further suggests that you care for the safety of your target audience.
Social media searches
If your business is not yet on social media, you are already lagging behind. Social media has an impeccable role to play in matters of SEO, more so due to trends in technology. With advances in technology, it is almost impossible not to be on social media because so many platforms are available for people to join, with a lot of information circulating on different platforms.
Ideally, more than half of the internet population is on social media, which translates to social media searches increasing a lot over the years. The most popular platforms have now become search engines on their own so that if people cannot find you on Twitter, Facebook, LinkedIn, and at times Instagram, it is like you do not exist online.
Increase the visibility of your brand on social media by increasing your engagement with the audience, for example, participation in activities like Twitter chats, joining forums and conversations through hashtags, among others.
Rich media content
Visualization is greatly emphasized today, which explains the different types of content available today. Video content, for instance, is gaining a lot of popularity because people have attested to prefer watching a video over reading a copy.
Instead of always focusing on content, deliberate on diversifying your copy with media like images, photographs, memes, infographics, among others, of course, capturing the correct intent of the users. While at it, aim for quality over quantity, as well as the originality of your visual media.