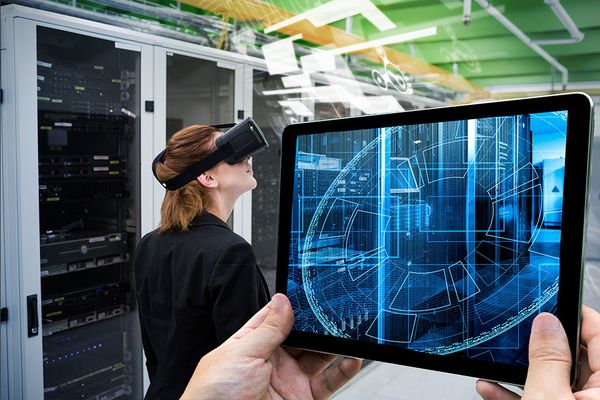 The Hi-Tech Data Center
October 10, 2019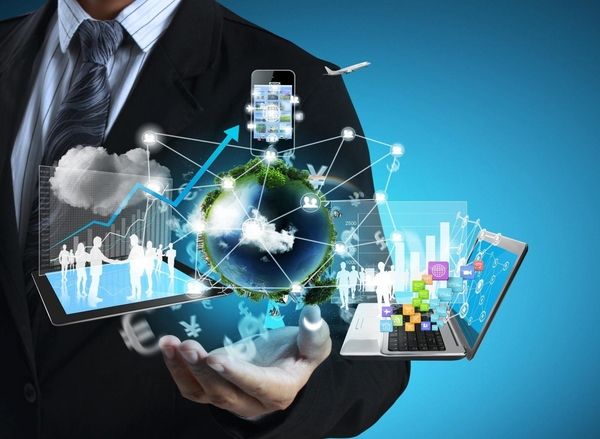 A World with Technology and Automation
October 16, 2019
Natural disasters have become common due to changing climatic conditions. Floods, landslides, droughts, earthquakes are now becoming common. The effects of such disasters are terrible and catastrophic. They have an immediate impact on human life and destroy the physical, biological, and social environment of the affected people. It would also have a long term impact on the health of affected people. WHO claims, every year, natural disasters kill around 90 000 people and harm close to 160 million people worldwide.
Asia has experienced the most natural disasters compared to all other parts of the world, according to a report by ReliefWeb, a leading humanitarian information source on global crises and disasters. There are as many as 20 earthquakes every year, having a Richter Scale of greater than 7.0. The effects of these disasters have more impact in developing countries compared with developed countries. The report also mentions that the probability of such events to happen in the future is on the rise due to rapidly changing climatic conditions.
On the other hand, Big data and Artificial Intelligence have taken the world like a storm and are transforming the world. Big data are a substantial volume of data, and it does not matter how much data you have. What matters is how you make use of this data available. Each disaster provides an enormous amount of data. A report by CityLab, After the Storm, a Flood of Data supports this statement. These data can be analyzed to save lives and reduce the impact of catastrophe next time it happens.
India and South Korea recently signed agreements that includes cooperation in the development of big data technologies for their applications, such as in disaster management. Meteorologist, Computer Scientists, Geologists, Scientists, environmental scientists all over the world are now putting their maximum effort to make use of the data available to reduce the damage caused by these disasters. These Data are called as the big data due to sheer volume and the velocity with which data is generated.
How Can Big Data Be Helpful?
With the advancement in the field of IoT and machine learning, Big data can be analyzed to improve the effectiveness of disaster management strategies. 
Big data allows agencies who are involved in the evacuation process to plan accordingly during the time of a disaster. It can help them track the population of a particular region where the disaster is likely to leave more damage. Based on this data, rescuers can create strategies such as evacuation routes, resource staging, and identifying the shelter location for the rescued people. Some industry experts believe that

90% of global data available right now was made in the last two years, and by 2020 we would be having data of 44 zettabytes

.

By using surveillance and satellite imagery, it is possible to survey and assess the critical areas. For example, evaluating a flooded area can give data regarding the flood-prone zone, maximum water level rise, the reason for the increase in water level, and so on. These data can be used to create a strategy on how to prevent such events or how to tackle the issue next time when a similar situation arises.
Big data can be used to predict offshore accidents. Marine sensors and data analysis can be used to understand the change in ocean currents, waves, water quality so that the impact of any disaster can be predicted. Based on this prediction, necessary measures can be adopted to reduce the damage that will be caused by such disasters. According to a report by

PAT Research

, these methods are used to predict the offshore accidents, Tsunami, and other natural disasters along Canada's West Coast.

Unmanned aircraft systems(UAS) are useful at times of a disaster for rescue operations and tracking. UAS can be used to give the visuals of areas that would be difficult to access. Data provided by UAS can be analyzed to help rescuers to create rescue strategies. Governments have now started funding for developing the same after realizing how effective those systems can be during the time of a calamity. 

Data collected from survivors of a disaster helps understand the safety measures to adopt in the future. In the past few years, people have started making use of social media platforms such as Facebook to request help by tagging their location. It has helped in alerting the officials to initiate the rescue measures as well as it has also helped them understand the present situation of that particular region. Even Google and Facebook have developed systems that can help people during these disasters. Google Person Finder is one such example. Facebook's 'safety check service' is another example.

Seismic sensors are those devices which respond to ground motions caused by earthquakes, volcanic eruptions, and explosions. The sensors detect primary waves, which are the first seismic sound waves an earthquake generates. A graphical image plotted by analyzing the data given by these sensors is useful in tackling the event. A proper warning can be given to the public in such cases, which helps to save the lives of people.

Big data being able to predict calamities have made it possible for the officials to communicate with the public at the earliest. Disaster preparedness, a vital aspect of disaster management, is executed swiftly with the timely prediction of a calamity. When a disaster strikes, people would feel helpless and scared. By giving early speculation about the catastrophe, people can be prepared to face the failure. In short, we can prepare people for an emergency with the help of Big data analysis.

 Big data will provide a deeper understanding of the economy and how it is interconnected. Big data analysis can also provide details to the Government, such as how the disaster would indirectly affect other sectors. It can show the devastation of agricultural lands due to a catastrophe and predict what will be its effect on different sectors such as transportation, trading, and so on. Timely intervention from the Government will help reduce its impact on the economy as a whole.

Government having data about the earthquake-prone areas of a country can advise officials to ensure that buildings are constructed in a way that can withstand earthquakes of small magnitudes without causing any damage to life and property.
Big data have an essential role to play in all phases of disaster management and will continue to be an integral part of disaster management in the years to come. Many natural hazard forecasting systems depend on Big data. Early warning systems for Tsunami, Storm, forest fire, flood, and so on, which is made possible by Big data, has helped reduce the amount of damage. Prediction, detection, development of appropriate strategies using Big data is the way to tackle the disasters without much impact on life and property. 
Big data analysis is not an easy task and has lots of limitations. Even with all those limitations, it is believed that jobs on big data would be in high demand in the future. Big data is here to stay and will be here for years to come.