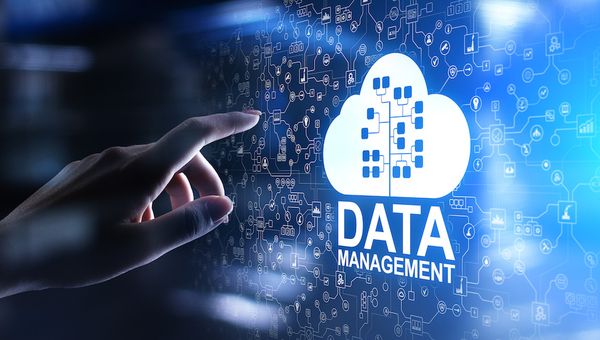 Big Data's Future Will Demand Edge Environments
October 17, 2019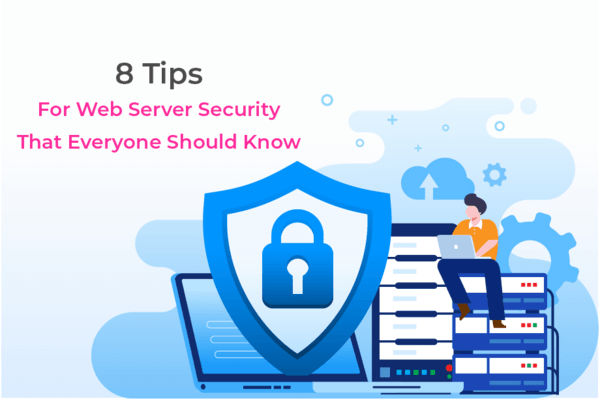 8 Tips for Web Server Security That Everyone Should Know
October 23, 2019
If you've been in business for any length of time, you've heard of or even utilized cloud services. Clouds remove the network latency by providing virtual machines and networks in their architecture. They allow your company's data to grow, while only charging you for what you use. You don't have to worry about upgrading systems and networks — the cloud service provider does that for you. Clouds simplify the experience, allowing you to access your data from anywhere and nearly any platform, using apps that can handle a variety of platforms.
Clouds are a necessity for modern technology as they offer speed and agility unparalleled by all but the fastest networks and servers. That being said, IT cloud solutions have their own security challenges that require companies to invest in a security with their cloud service providers. It's these security challenges that often cause hesitation in companies to switch to cloud services.
Here are the five top cloud security challenges and solutions for these challenges.
Dependency on Cloud Service Providers for Control and Transparency
One of the benefits of using cloud managed services is not needing to manage the resources such as servers and networks associated with the cloud. The downside is that you don't get the control nor the visibility of what is going on there. You're putting your trust in cloud services companies to ensure that your data remains safe and not compromised. This can be a severe challenge of cloud security, as you may not correctly see what's going on. This is where you need to have a plan to ensure that your data remains safe, and you can avoid possible data breaches. You can do so by:
Choosing cloud service companies with a proven security track record.

Verify the cloud computing services enacts up-to-date security measures to avoid possible data breaches.

Develop your own action plan should a data breach occur and institute safeguards to ensure your data isn't compromised.
Protecting Your Data from Malicious Hacker Attacks and Unscrupulous Employees
Using cloud managed services has its advantages, but like any IT solution, it is subject to hacker attacks. Whether it's a distributed denial of service (DDoS) attack or a simple data breach, your company can lose valuable data should your cloud services come under attack. Unsecured APIs can often leave open back doors to hackers who discover ways of finding weaknesses in your architecture.
As you plan your applications and your overall architecture, you need to develop a strong disaster recovery plan that ensures you have backups and a plan for locking down your systems if a problem occurs. Usually, DDoS attacks are used to cover up data breaches and malicious tampering, so to avoid such issues, be sure you have frequent backups.
Another problem is when companies give their employees access to all critical data. Employees can be just as dangerous as hackers if they have access to data that they otherwise don't need to access to do their jobs. Whether intentional or by accident, if there aren't enough safeguards in place, employees can access sensitive data that can harm the company due to its proprietary nature. By using an application and cloud service that ensures that employees will only get the data they're allowed, the company can be confident that sensitive data stays out of the wrong hands.
Locking down Insecure Access Points
One of the great features of using cloud services is being able to access your data from anywhere using applications that use APIs. Applications that often use cloud services use API to communicate between the app and the cloud. This makes the cloud flexible for many different applications.
The downside is that this leaves your data open to the world if you have unsecured APIs or a firewall that doesn't screen out potential spoofed addresses. By installing a behavioral web-application firewall, you will have greater security. This type of firewall examines the HTTP requests and analyzes them to ensure that the traffic is legitimate. Encrypting the data as it travels between the app and the cloud will also reduce the chances of data being hijacked.
The Cloud Doesn't Comply with Government Required Industry Regulations
Some industries, such as finance and healthcare, are regulated through the government and require compliance due to mandates. Companies and organizations that fail to comply face severe fines, lawsuits, criminal penalties, and even prosecution. Some regulations include HIPAA, PCI DSS, FISMA, GLBA, and GDPR. If your industry is required to abide by specific laws, your cloud service providers need to comply with the regulations as set forth by the Government.
Your company or organization can ensure compliance by choosing and verifying that the cloud services companies you choose are compliant with the regulations. The best way is to check with the regulatory agency and obtain a list of those cloud service providers who are certified to be compliant with the mandated regulations.
Knowing When a Security Breach Has Occurred
Despite the best efforts of your company and the cloud host, you may still have a security breach, and you may have your data compromised. This is why it is imperative to have alerts and notifications, as well as security logs, should there be a security breach. Knowing what files and data were affected will go a long way toward rectifying the situation.
If your systems can log when a breach occurs, not only will you know what data was affected, but also have a way of identifying which customers or clients were affected. Rather than sending a blanket notification to all your clients or customers, you can simply contact the ones who were affected by the data breach and take appropriate measures.
Like any technology, clouds have their own challenges when it comes to security. Even though security is an issue for those companies who use cloud services, these issues can be addressed with planning foresight to ensure that your company's data is safe.
Main Photo Credit: The Devolutions Blog