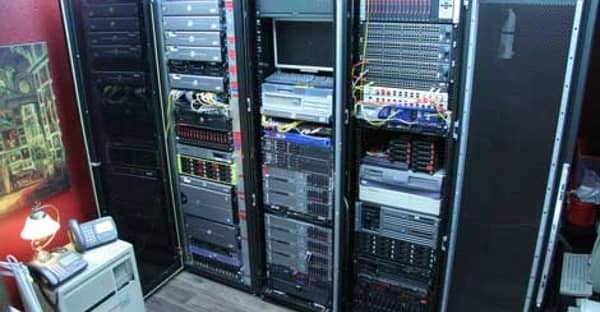 Are in-House Data Centers Scalable?
August 31, 2021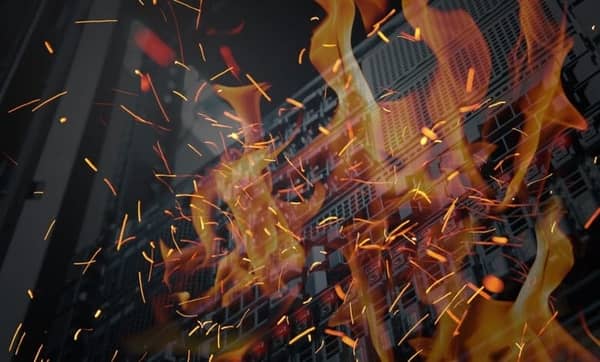 Why Are Fire Suppression Systems Important for Data Centers?
September 2, 2021
Data center colocation has become a great option for numerous businesses and companies that require a great deal from their data center provider while still being cost-efficient. Colocation data centers offer many benefits including the reduced cost for cooling and power, lower costs for IT, redundant power, advanced security, and 24/7 support. While colocation continues to be an advantageous solution for many businesses, there are several myths about colocation that should be cleared up. What are data center colocation myths you should be aware of?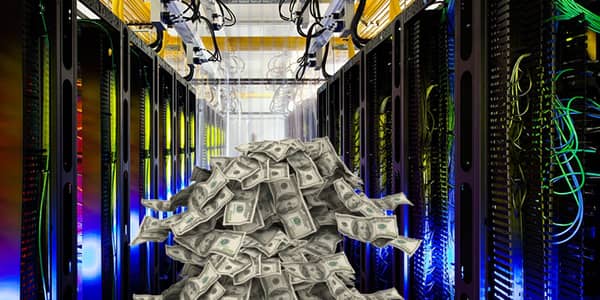 MYTH #1: Colocation Is Expensive
There are several different ways for a company to store its data. Businesses can decide between an in-house data center, a dedicated server from a data center provider, or colocation through a colocation data center provider.
The first option, in-house hosting refers to a company running its own data center operation. This means that all servers and networking hardware is owned by the business and operated by its staff on their premises. The second option is getting a dedicated server at a data center provider. This allows your business to get the best service without the hassle of setting things up yourself.
The third option is colocation. Colocation is a great option for many small to medium-sized businesses and is the most affordable solution. Companies can take advantage of all of the benefits from a trusted data center provider we mentioned earlier, but because it is a shared server, the business will also be saving money.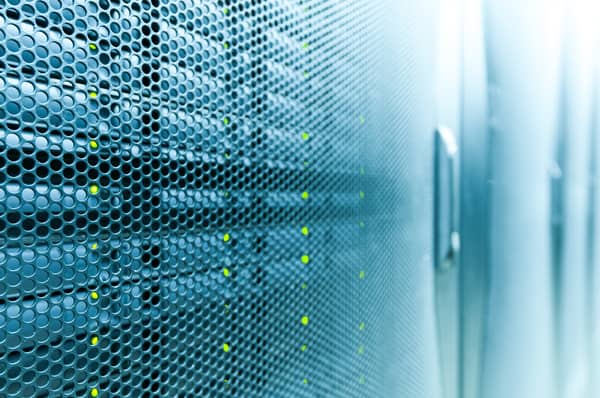 Myth #2: Colocation Is Not Secure
The second myth is that colocation isn't secure. Data security is one of (if not the most) important factors of storing and managing data, and colocation data centers are no different from other data centers when it comes to that. When comparing colocation, cloud services, and on-premises solutions—colocation and cloud services can offer better security than on-premises solutions. Colocation data centers have the best security available.
We take pride in our data center's physical and digital security. We have on-site guards safeguarding our facilities 24/7/365 at every entrance. There are also video surveillance cameras in every vital area both inside and outside of the data center facility. And for visitors, there are multiple electronic access controls systems and all cabinets and cages are secured and locked.
When it comes to digital security, we have DDoS monitoring and protection. We also have a dedicated firewall for all of the servers. Customers can also contact technical support 24/7 with any questions or concerns. Lastly, all of our data centers are HIPAA, PCI, and SSAE compliant.
If you are looking for a data center provider, make sure these are the aspects that you are looking for in a data center service. Colocation is secure if these requirements are met.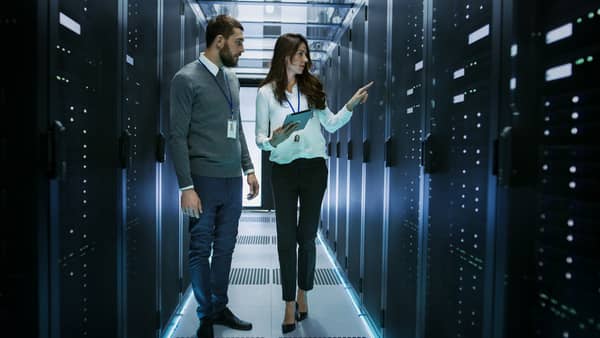 Myth #3: Colocation Customers Do Not Have Control of Infrastructure
Another common colocation myth is that colocation customers have little to no control of the infrastructure. This common misconception is also false, as those who use a colocation service own the equipment, they place in the colocation data center. The colocation provider takes care of power, network, and cooling. The customers manage their workloads and the provider has doesn't manage the programs the customer runs. Even during the pandemic, colocation customers used remote tools to manage their data center infrastructure.
The benefit for colocation customers is that they share the cost of utilities with other users. These costs include space, power, cooling, and backup infrastructure. This can save many businesses on costs while still taking advantage of a trusted data centers facility and security.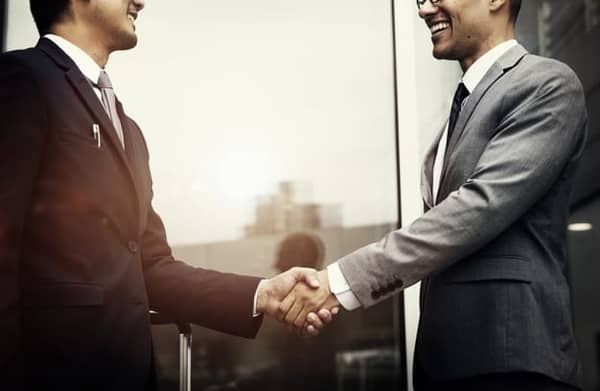 Myth #4: Colocation Providers Do Not Have Guarantees
All trusted colocation providers offer various forms of agreements that give their customers peace of mind about the service they are signing up for. There are Master Service Agreements and Service Level Agreements or SLA. These documented agreements between the colocation service provider and the colocation customer ascertain both the services that are required and the expected level of service.
These agreements differ between services, vendors, and industries. But these service agreements are meant to give colocation customers the knowledge of their contracted services. When looking for a service agreement, you should look for a detailed description of the services that are to be provided, the metrics that these services are measured, and the obligations and responsibilities of both the service provider and the customer. It should also state the penalties for breaching this contract, and various protocols if this were to happen.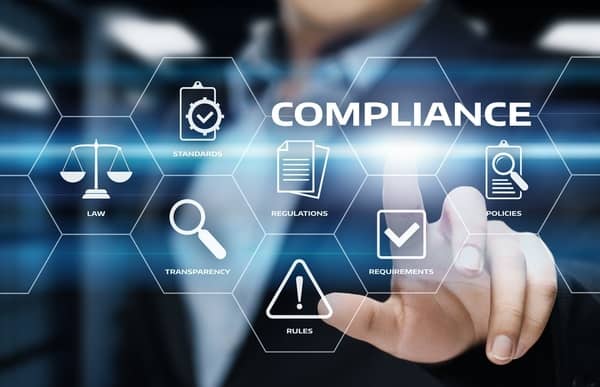 Myth #5: Colocation Does Not Meet Compliance Needs
Again, this is false. A trusted colocation company has many certifications. One of the things to look for in a colocation provider is the company's certifications. The best data center certification standards to look for are HIPAA (Health Insurance Portability and Accountability Act), PCI DSS (Payment Card Industry Data Security Standard), Uptime Institute Tier Certifications, SSAE (Statement on Standards for Attestation Engagements), SOC (Service Organization Control), and ISO 27001 security standard.
These certifications and compliance standards are an important part of choosing a data center service provider. As a new technology, new legislation, and new codes of conduct are introduced to the industry, data centers need to stay compliant throughout these changes. All 22 Colocation America data centers in the United States meet these standards, requirements, and are certified in all of these areas.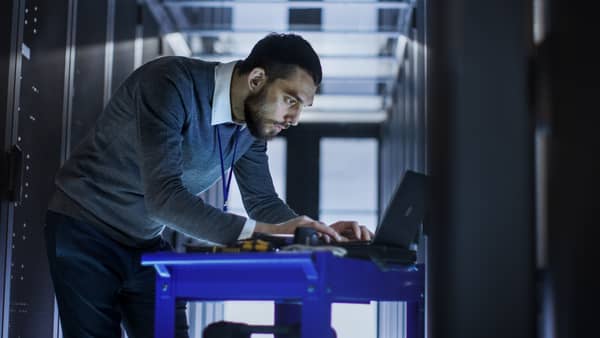 Conclusion
There are various myths about colocation and colocation data centers that need to be eliminated. Colocation can offer numerous benefits that small to medium-sized businesses should take advantage of. Colocation data centers can offer 100% uptime. It also offers businesses flexibility and scalability without companies worrying about a large investment. Because colocation is a shared service, businesses will also see benefits that include reduced costs for cooling, power, and IT. And although it is a shared service, colocation data centers are very secure. From on-site guards, video surveillance cameras, and advanced electronic access control systems, colocation data centers have top-notch security. Colocation customers also have full control of their infrastructure while also benefiting from the best data center attributes. Colocation is a great option for many individuals and businesses. If you have any additional questions about colocation, colocation data centers, or colocation services—connect with us today.