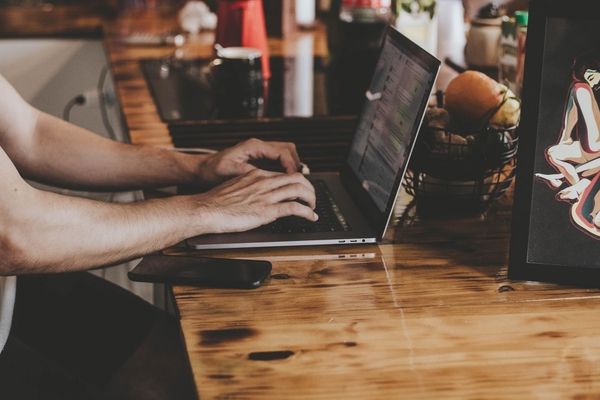 The Most Effective Ways To Protect Your Small Business from Cyber Attacks
January 9, 2020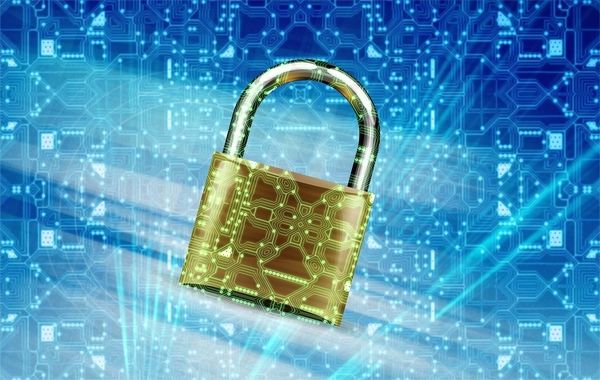 Best Cybersecurity Practices for Website Owners
January 15, 2020
As the demand for secure and reliable data management infrastructure goes on rising, companies are looking for ways to outsource their data solutions. This is a smart move, considering the fact that every business wants to establish the perfect balance of cost-effectiveness and technological advancement.
Outsourcing data management solutions come with the following benefits which enable businesses to do just that: 
Complete tech support, 

Ease of usage and administration, 

Better security, and so on.
Though there are a couple of remote computing choices available to the businesses, the most widely-applied solutions are colocation and cloud computing.
Let's have a look at how the demand for these services has risen and how much it is expected to rise in the next few years:
According to a

2018 Statista report

, the revenue from the colocation market (retail and wholesale) stood at USD 38 billion and this number is projected to increase to over USD 50 billion by 2023 as more and more businesses make data collection and data analysis a part of their strategy.

As per another

Statista report

, the value of the public cloud services market is projected to exceed USD 350 billion by the year 2022.
Now that we know how much demand is forecast for both, let's have a look at crucial technology questions and answers related to the use of cloud computing and colocation.
What Does Cloud Computing Entail?
In cloud computing, the data center offers the computing services directly to the customer using the internet. The payment is made by the customer, depending on the use of computer resources. It is a lot like the way a homeowner pays bills every month for using electricity and water.
It is the responsibility of a cloud service provider to develop, deploy, maintain, and secure the network infrastructure. The service provider generally has a type of shared responsibility system in place for keeping the customer data secure.
What Does Colocation Entail?
Colocation is the system where the server of business is placed in a third-party data center. The business uses the bandwidth and infrastructure of the third-party data center for processing data. 
One of the main differences between cloud computing and colocation is that in the latter, the business owns the physical hardware and server software. The high-end infrastructure of the colocation data center is used for gaining more security and bandwidth. The servers and storage have to be provided by the customer in this case.
These services usually include maintenance agreements and server management, which are offered separately for a specific monthly fee. It is useful when businesses aren't able to send specialists from and to the facility on a daily basis.
The Top Three Advantages of Colocation and Cloud Computing
Before getting into the points of difference between cloud computing and colocation services, let's first understand the importance of each for businesses.
Colocation Services
Enhanced connectivity:

Colocation centers have completely stable network connections to make sure that the critical applications of the customer are never interrupted.

Incessant power supply:

Multiple power-grids, doubled battery backups, diesel backed generators, and regular maintenance ensure incessant power supply in the colocation centers.

The flexibility of bandwidth:

Repeated capital investments are not needed to go into higher bandwidths with a colocation service provider.
Want to know why mid-sized businesses can benefit from serverless computing?
Cloud Computing
Enhanced speed:

With cloud computing, you get to deploy the services fast in a matter of a few clicks. This pace of deployment lets you access the resources needed in a couple of minutes.

Software integration:

Software integration happens automatically with no added efforts for integration or customization needed on your part.

The flexibility of storage:

You get unlimited storage capacity with cloud, and at any point in time, you have the option to expand the storage capacity by spending a minimum amount.
The Differences between Colocation and Cloud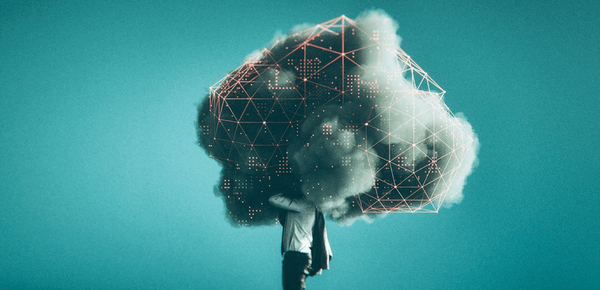 The best way to understand whether your business needs colocation or cloud is to consider what each of these services has to offer you. Knowing the pros and cons of colocation vs cloud will make the decision to choose one over the other, or maybe some combination of both, a lot easier for you.
Cloud and colocation basically have three major points of difference, and they are:
Security Considerations
Both colocation and cloud services offer better security compared to on-premise solutions. When you think of cloud infrastructure, your data security is dependent on how good your service provider is. However, reputed service providers usually have multi-tiered, robust security systems in place, and they will make sure to demonstrate that resilience to the customers.
Now, even colocation can offer absolute data security as well, if you have the resources, expertise, and knowledge needed for implementing an in-house security solution. The facility will take care of the infrastructural and physical elements of security, but your team will have to cover the rest remotely.
Cost Considerations
For any business to choose between cloud and colocation, the cost has to be one of the main considerations. The average price, in terms of cloud services, for 128 GB RAM and 2×10 core setup, goes upwards of twenty thousand dollars annually. This varies according to factors like:
managed costs, 

infrastructure, 

hourly rates, and 

upfront costs.
In terms of colocation, you will have to purchase your server hardware in case you do not have it already. The average price of colocation services, all things considered, is a lot cheaper than the cloud, and it will be somewhere around USD 3,000.
The Scale of Business Considerations
Cloud computing appeals mainly to the small businesses that do not have enough capital for buying and maintaining equipment or the space needed to keep that equipment. It does away with the need for buying and maintaining security devices, networks, servers, disk storage, and so on. Thus, it's the perfect solution for businesses that do not have enough technological expertise for colocation.
Colocation manages physical assets, as opposed to the virtual assets that the cloud deals with. Virtual assets might seem convenient, but as mentioned before, these are not cheap. The rising costs of cloud computing have made many businesses reassess their computing strategies and consider colocation.
Compliance Considerations
Cloud storage makes compliance a lot more controllable for the businesses that struggle to meet the continuously changing demands of the regulatory authorities. A reliable cloud service provides on-demand compliance and shifts hardware and software packages for meeting the regulations as needed. At times, the end-user is not even aware of the changes that have been made.
However, there is a slight difference in the way compliance works for colocation services. You will be responsible for the compliance issues from the start when you rent the space in the data center to install your server. In most cases, doing this means that your team will have the responsibility for all the software-related matters of compliance. On the other hand, a colocation service provider will have the responsibility to make sure that the hardware and physical aspects of compliance are in place.
So, Which One Is the Best?
This is one of those technology questions and answers for which there is not a solution that can be pointed as right. Businesses do not need to choose between cloud computing and colocation services because it is common for businesses to select different solutions based on their operations and model. 
For instance, a business might choose to host a majority of the daily processing on the cloud server but keep the critical database on its server. Using their own server on-site might turn out to be insecure and expensive. So, businesses usually search for colocation services to house the most important databases.
Thus, the decision of whether to go cloud computing or colocation services is something that the skilled IT professionals and executives need to make depending on the assets that a particular business has. Moving everything straight up to cloud computing services or colocation facilities might just make a business miss out on the lucrative opportunities in terms of implementing more synergistic solutions.
Main Photo Credit: GlobalDots