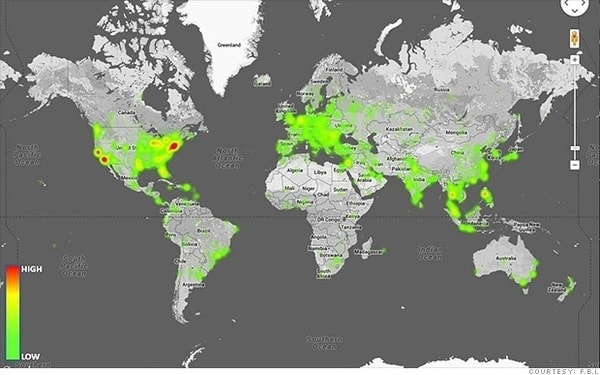 Malware Bust: Crooked FBI Rocks 'Blackshades'
May 19, 2014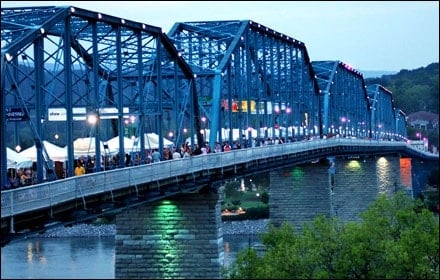 Chattanooga, TN Laughs at ISPs with Their Own Fiber Network
May 21, 2014
Today we take a look at the National Climatic Data Center…
If you haven't noticed, the climate is changing. The ice caps are slowly melting, sea-levels are rising, and temperatures are increasing. Over hundreds of years, climate data has been collected—from the earliest notations of rain and storms from our early ancestors, to the non-stop data collection of the latest weather technology—to help us better understand the world we live in and the weather that affects us. That data has to be categorized, stored and able to be accessed at any moment, and that's where the National Climatic Data Center–a subdivision of the National Oceanic and Atmospheric Administration (NOAA)–comes in, giving researchers the opportunity to look at these large amounts of data and use their knowledge to help climate change.

The NCDC and climate change
The National Climatic Data Center (NCDC) is located in Asheville, NC and hasn't always been the gigantic data center you see today. In the early 20th century, weather data was collected, but scattered across the country in various archives, but in 1951, the government combined the weather records from the U.S. Weather Bureau, Air Force, and Navy, moved it all to Asheville, NC and created the National Weather Records Center (NWRC). At the time, the center didn't have high-tech servers collecting, sorting and analyzing data— it was still a series of computer punch cards and millions of pages of written weather observations. In 1970, the NWRC was consolidated into the NOAA and renamed the National Climatic Center. Eventually, it was renamed the National Climatic Data Center and moved into the Veach-Baley Federal Building in downtown Asheville.
So, what is today's NCDC like? With the advancement of weather technology, hundreds of gigabytes of new information are added every day. That's data collection from satellite, weather balloons, airport stations, ships, aircrafts and any other weather-data-collecting source you can think of. Currently, the NCDC houses over 14 petabytes of data, dating back to nearly 150 years. The center archives almost all of the data received by the NOAA, as well as running the World Data Center for Meteorology, so the amount of processing power and servers needed is amazing.
The data is processed, stored and analyzed at the center itself, allowing researchers unique access to one of the biggest datasets anywhere in an attempt to predict the climate change of our Earth based on its history. Think about it: weather from everywhere, every day, at all hours of the day is being collected and stored in a single data center. For reference, from 2004 to 2013, NCDC's weather data archive grew from 2 to the current 14 petabytes that is housed in the facility currently (and more coming in everyday).
The NCDC continues to be committed to researching the climate change going on in our planet and how their data can help make changes in the present to preserve the future.