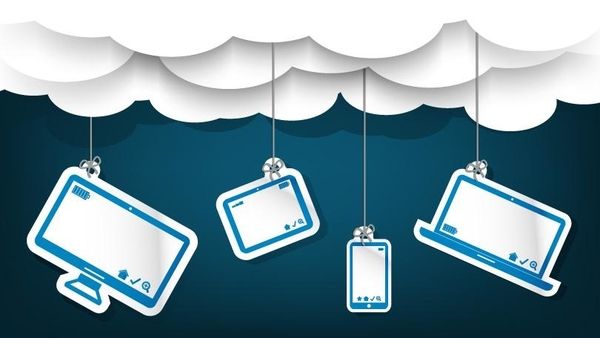 5 Reasons your Small Business Needs Efficient Cloud Storage Solutions
January 2, 2020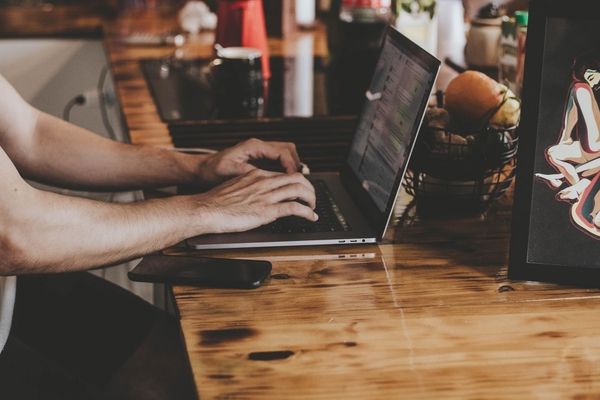 The Most Effective Ways To Protect Your Small Business from Cyber Attacks
January 9, 2020
As we reflect on the end of a year (and the end of the decade), we take a look at the top data center stories in 2019, and explore the upcoming trends that we will be seeing for data center operations in 2020.
In 2019 data centers saw some astonishing builds from some major companies. Google unveiled construction on a new $13 billion data center infrastructure with data centers in Nevada, Texas, Ohio, and Nebraska. This major expansion would support its internet setup for the future.
The announcement of 5G wireless is changing the game and the outlook of data center operations. 5G will certainly increase the volume of mobile data. It will bring faster and denser streams of data, which will make data center capacity even more in demand than ever before.
Facebook has been scaling its infrastructure to handle it's massively grown in users' photo uploads. The company has also become a major investor in high-capacity fiber-optic routes to move its data between data centers. Because of these changes and scaling needs, Facebook will now also begin to sell wholesale fiber capacity. The company has come a long way since its Harvard "hot or not" game.
There were some major innovations for data centers this past year, but 2020 will bring in more innovations and drastic changes for data center operations. Data centers will need to look closely at how the world is becoming faster in the way they produce and share data, and change the way it operates accordingly.
What Will Data Centers Look like in 2020?
The Internet of Things
We have been discussing the Internet of Things (IoT) and Edge Computing for some time now at Colocation America, but these "things" will become more prominent in 2020. More businesses are using IoT for several services. From smarter security, decreasing maintenance costs, improved user experience, and customer support, IoT is helping many businesses currently, which will only grow this coming year. And as every enterprise company uses some form of cloud storage (which is reliant on a centralized network), this is not the best possible network to deploy IoT devices. This is why Edge computing will also be more important in 2020.
Edge Computing
Edge computing will be a big part of data center advancements. Edge computing brings the data service provider or at least the computing power of the provider closer to its users. This means faster and stronger service for the user. Edge computing is efficient, will provide better performance and security, and will minimize downtime. As we continue to use IoT devices, more data centers will venture into edge computing this coming year.
5G will be the standard
Companies looking to grow in terms of Edge computing will certainly need the latest and greatest network. The 5G infrastructures will be vital in a company's implementation or even expansion of an edge network. 5G wireless is expected to have three attributes: high-bandwidth mobile broadband of 100 Mbps or better, machine-to-machine (M2M) communications support with a density of up to 100,000 connections per square kilometer, and ultra-low-latency communications with under 10-millisecond latency. 5G is expected to be 10 times faster than 4G with the ability to support millions of devices per square mile. This will all be necessary for edge computing and IoT ventures.
Open Source Dependency
Many data centers already use open source aspects within their data center operations. And this will be even more recognizable in 2020. More and more data centers will depend on open source cloud, edge computing, automation, and other open-source technology. Because data centers will rely more on open source technology, Linux will be an even more important part of operations. This also means operating systems including Ubuntu Server, CentOS 8, and others see grow in usage.
Larger dependency on Artificial Intelligence Automation
As we have mentioned, the future is here and so is the increased usage of artificial intelligence. Continuous Integration and Continuous Delivery pipelines are already using sophisticated artificial intelligence. And in 2020, we may see self-programming and self-healing cluster deployments. It is also a chance we could be seeing container systems that are capable of automatically updating and activating deployment if an update fails. When people think about the technology of the future, many people will have artificial intelligence in mind. And this is no different when it comes to data center operations. Developers are will be looking to build on these systems to give container clusters more and more automation as time goes by. A fully automated data center could be just around the corner.
New skills will be required for data center operation managers
All of the advancements in technology will result in data center workers needing new skills. The information technology field will be more competitive than ever before. Some of the skills that data center professionals should be adding to their skillset are: Artificial Intelligence integration, Edge computing, 5G, Kubernetes and container security, Linux, Cloud hybridization, and network functions virtualization.
Conclusion
The year 2020 seems like a number straight out of a science fiction movie, but the future is here. And we will be seeing the implementation of advanced technology more than ever before. Data center technology advancement will be more noticeable this coming year. The world will continue to integrate the Internet of Things into daily life, which will result in the need for a larger presence of Edge computing. 5G infrastructures will also be the standard for connectivity, which will allow us to create and share more data than ever before. This will only further the idea of better automation from data centers across the board. Artificial intelligence and automation will be necessary as we produce more data. We will also be more dependent on open-source sources, and will most likely be the next enterprise-level technology that we will be using in the next decade. One of the main takeaways from these technological advancements is the idea that data center workers will need a larger plethora of skills to keep up with these innovations. Data center operations are on the verge of drastic changes.