Why the Cloud Is More Secure Than Legacy Systems
December 23, 2019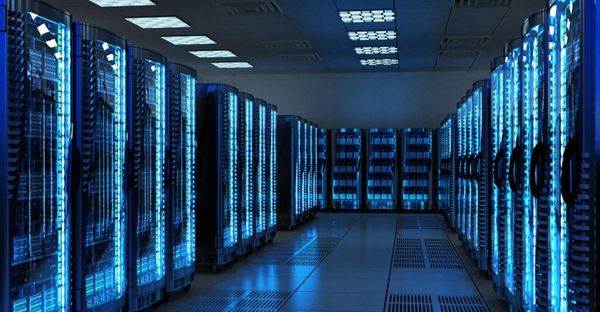 Data Center Trends for 2020
January 7, 2020
Technology has done us many wonders. It helped people in their daily life, businesses grow, people's hardworking talents recognized, and communication easier and faster. Technology has bridged the gap between productivity, communication, and success.
With that said, businesses benefit from the advancement of technology. Since the invention of the internet, a lot of software was created. One particular invention that can help businesses stay safe and worry less is the creation of cloud-based storage.
What is cloud-based storage?
In the past, data and information are stored on a computer's hard drive. When the computer crashes, the possibility of retrieving the content is impossible. Then came external hard drives, but as similar to the computer, when it's destroyed or infected by a virus, all data cannot be recovered.
Now enters the world of the internet. Since the invention of cloud-based storage, it became easier for business owners to keep their files safe. They can manage their data easily and anywhere they go. Doesn't that sound great? 
If you haven't shifted to using cloud-based storage for your business, it's about time. Here are some reasons why you should shift or use the cloud for your business.
5 Reasons your Small Business Needs Efficient Cloud Storage
IT COSTS LESS
Whether you opt for cloud-based storage or cloud computing, moving from the traditional computer storage can save you money. The question now is how?
When using cloud storage, there is no need to save files on your computer's hard drive. This means there is no need to hire an IT to maintain your computer or expand the storage capacity of your drive.
Cloud storage offers free software where you can store your files or affordable software that doesn't require constant and expensive maintenance.
ACCESSIBLE WHEREVER YOU GO
When saving your files on your computer's hard drive or an external hard drive, it doesn't allow you to access your file anywhere. But with cloud storage, you are able to access your files anytime and anywhere.
This new way of storing your file can allow you to browse through it by connecting to the internet. You can now easily check on files you have saved a while ago or months ago.
EASY COLLABORATION WITH OTHER TEAM MEMBERS
Aside from the easy access to your files, you can share your work with other people that have access to the account. The advantage of cloud storage software allows team members to collaborate, easily show their work or progress of their work to one another.
There is no need to go through sending files via email just to share with other team members.
Another benefit that businesses get when moving to cloud-based storage is that it allows people who have access to the storage to edit some files. Google Drive has this feature, where real-time editing is present. Changes can also be viewed.
ALL IS SAFE IN THE CLOUD
The problem with computer-based storage is once the computer has been damaged, or once the file is corrupted, there is no possible way to retrieve it. All that you worked hard for would be gone.
But shifting to cloud storage assures small business owners that their files and data are all safe. Even though your computer is broken or your phone is missing, having your files on the cloud assure you peace of mind.
Aside from knowing that the files are stored safely on the cloud, storing your data comes easy because it allows immediate back up on any changes you do.
IT'S SCALABLE
Unlike other ways to store your data, the cloud allows business owners or users to choose the plan they want or the amount of storage capacity they need. In the long run, if they need to increase their storage, a little amount of money is only required to expand.
If there are also problems encountered when using this storage, the need to hire someone to manage it is not the user's responsibility. Companies that offer cloud storage takes care of any technical problems. Hence, reducing the cost of hiring an in-house IT.
Now that you are aware of what cloud-based storage can do to your business, and how it can help you, it's time to give it a try. 
Here we include some cloud-storage software or apps you can use to keep your data safe and access it anywhere you go.
Dropbox

: One of the oldest and known cloud storage. With

500 million users

, Dropbox has provided a safe place to store data on the cloud. You can either access your files on the web or download the app to your computer. Dropbox also has a business plan for small business owners to expand their storage and have a place to manage and work with their team.

Google Drive: This cloud storage offers free storage for personal use, but you can still experience the same feature as sharing, accessibility, and safety like most cloud storage. However, Google Drive's personal plan can only store up to 15 GB. Business owners don't have to worry. Now, Google Drive has a business plan, Drive Enterprise. For the business plan, you can easily collaborate with your team members, and store as many files you need. It's also cost-effective because you can pay only what you use, and can add more if needed.

Microsoft OneDrive

. You can use it for free (5GB storage) or you can convert to their business plans. Their business plan features large storage space, offline access to files, sharing and collaboration of works, secure storage, and access to Office 365.

Box

: Box is a cloud computing storage that allows easy collaboration, teamwork, and safe storage. You can comment, assign a task, and share files to accomplish a smooth and quick workflow. You can also easily assess files anywhere you go. Box offers different plans. Their business plan starts at $5.80 per month/ user.

Egnyte

: This storage software is designed to cater to the needs of small businesses and big enterprises. Egnyte is not designed for personal usage. Hence, this offers a great place and option for businesses to take a leap into using this cloud storage. Price begins at $8 per employee/ month.
Conclusion
Getting into online storage can help you manage your business well. The above are not the only reasons why you should start using efficient cloud storage. Investing in one will also give you peace of mind, therefore, focusing on growing your business instead.
There are a lot of these online storages you can find in the market. Each of them has its pros and cons, choose one that best fits you and your business.
Main Image Credit: PCMag.com