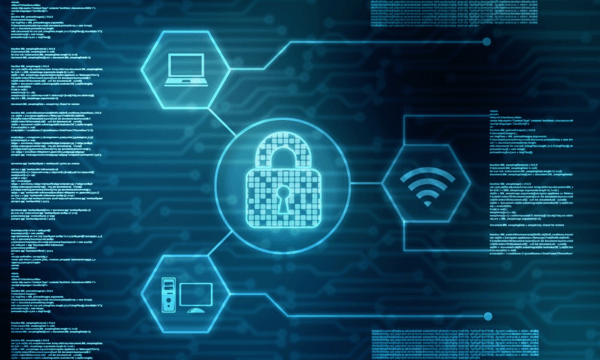 Server Security Tips – How to Prevent Online Threats
November 7, 2019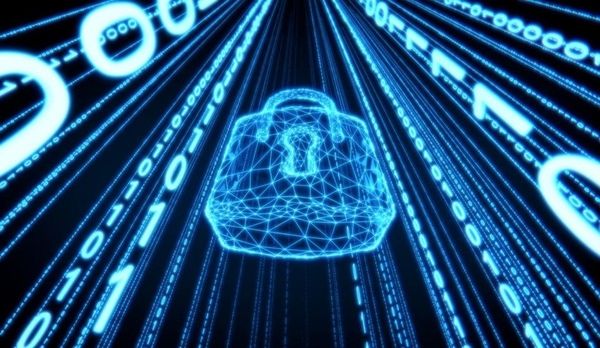 Server Security Tips: Best Practices to Protect Data
November 12, 2019
With millions of devoted players and fans around the world, online gaming is more than just a booming industry today. Infrastructure is an integral part, and that's why leading gaming brands are collaborating with data centers to offer the best online gaming experience to the gamers.
Aspects like Low latency or Lag define an overall gaming experience and are critical in multiplayer games. A minute delay in the delivery of packets can completely ruin the experience, no matter how interesting the gameplay. 
When gamers sit down to stream their favorite games, they probably don't think about data centers that make the seamless experience possible. All they care about is a seamless gaming experience without any lag and latency.
What Are Data Centers?
Data centers are centralized locations with computing and networking infrastructure to collect, process, distribute, and store large amounts of data. In the past, games using a client-server model required dedicated co-located servers to run the online infrastructure. However, only large studios and publishers could afford these setups. 
Thanks to the developments in the networking industry and cutting-edge cloud computing resources, game publishers and developers of any size can now request resources from data-centers, reducing costly up-front, in-house outlays. 
For live streaming, as the content is not pre-recorded, viewers never know what to expect when they tune in- and that where all the fun is. All live streaming platforms need data centers to deliver the best experience to both players and the viewers. The scalability of a data center is essential to match with the rocketing player population and to offer a quality gaming experience to millions of players around the world. 
The need for smooth performance is arguably more critical when there is a chance of millions of players engaging at once. The gaming industry seems likely to continue soaring, but only if data centers can guarantee scalability and high uptime.
Popular Games Need Data Centers to Thrive
People who aren't into online games might not even know about "Fortnite," the most popular online game by Epic Games that boasts over 200 million players. Yes, that is a remarkable number. "Fortnite" relies on 12 AWS data centers with 24 availability zones to support the load. 
With such popularity, one can imagine the load the data center has to tolerate. For example, when compared to the smallest load, the peak load is 10 times larger. The scenario in the gaming environment varies considerably based on the actions players take. The game generates over 92 million events in a minute, and the total amount of data rises by two petabytes per month. 
"Fortnite" has the advantage of celebrity endorsements, and this is one primary reason for the unstoppable spike in gameplay. For example, when Rapper Drake streamed "Fortnite" in Twitch, it set a record for concurrent viewers, beating the previous record of Twitch. 
The massive success of "Fortnite" would not be possible without the support of reliable data centers from AWS. After all, the game wouldn't be so popular if it wasn't this immersive and widespread. The high uptime offered by powerful data centers contributes to the ease of game consumption as it allows players to play without disruptions. 
"World of Warcraft" is another famous game that heavily relies on data centers. According to a documentary on YouTube, which talked about the data centers of the game, there are over 17 data centers around the world to support 100 GB data it generates every second. When you take the amount of data required playing games like "World of Warcraft," it needs 10-40 MB per hour to play, but the numbers can rise quickly. Considering these numbers, just like "Fortnite," data centers that handle "World of Warcraft" also must be handling regular load fluctuations without any interruptions in between.
Data Centers to Become the Future of Live Game Streaming
With on-going advancements in networking and live streaming software technologies, it is growing easier to access the thrill of playing games on any device. This propels the growth of games like "Fortnite" because you won't have to invest in a console to do it. How?
Microsoft has announced its game streaming service Project xCloud to enable players to stream titles on their phones. Even Microsoft is expanding the reach of its video device beyond the people who own its Xbox consoles.
Google is also launching its new cloud game streaming service, Stadia, in November. Stadia is just like having a game console in the cloud that is accessible from any device. This tool not only allows players to stream games from data centers across the alone in 4k resolution, but it is also said it is aiming to offer an 8k resolution in 120 frames/second soon. 
This indicates that you won't even need consoles in the future, and accessing high-resolution gaming from any device will soon become real. The streaming service allows gaming on-demand from anywhere and uses Azure serve to power the entertainment. In the coming years, other brands will venture into game streaming, especially if Stadia and Project xCloud gain momentum. Once that happens, along with live video streaming software, data centers will also continue to play a significant role in how people enjoy games. 
To win in this environment, both game developers and publishers have to gear up for a technology shift. Creating channels on popular live game streaming platforms is a great way to start with. However, if you want to reap significant benefits out of it, it is important to learn how to create a live streaming website of your own.
Gaming has become a popular sport, thrilling people around the world and allowing viewers to offer financial support to their favorite players. With the online gaming market now being more competitive than ever, data centers play a lot of attention to performance, reliability, and security.
Data centers come with the capabilities and infrastructure to deliver scalable network connectivity solutions. Online gaming and streaming count on seamless delivery. If the latency level of your streams varies from day to day, it will hurt the number of people who join the game. Powerful data centers must function in the background to deliver a desirable experience that increases the love for gaming and the trust in a brand.
Feature Image Credit: Data Center Knowledge