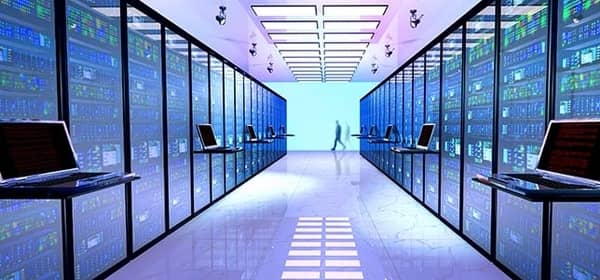 What Is Infrastructure as Code (IaC)?
August 3, 2021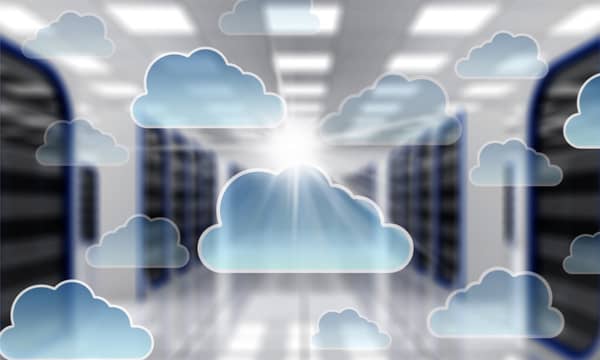 What Is a Multi-Cloud Environment?
August 10, 2021
The role of technology has been apparent in our everyday lives so much so that it has infiltrated the storylines and scripts of television and film. The use of technology in media has been an obvious and intriguing choice. The role of data centers has made many cameos in these spaces as well but may not be as recognizable to some. This article takes a look at the films that have featured data centers one way or another.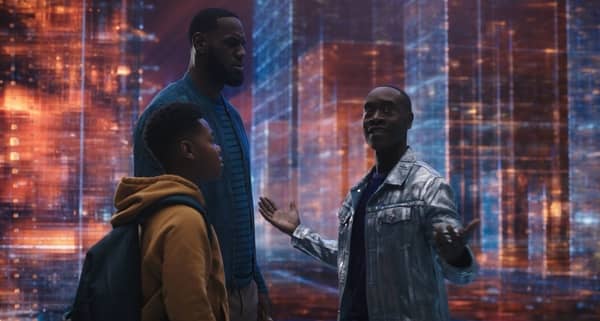 Space Jam: A New Legacy (2021)
The most recent film that I've seen which incorporated a data center was this past weekend. The film was Space Jam: A New Legacy. It was quite the departure from the original 90's film featuring Michael Jordan for several different reasons. The most obvious reason is that the entire plot revolved around, was driven by, and took place in, you guessed it, a data center. In the film, this data center is known as the "Serververse". Yes, it may be a corny play on the word's "server" and "universe", but the idea of an actual world living inside a data center isn't so far from reality. Data centers house all of the world's information.
Because I work in the data center world, I understand there is no way Warner Brothers that can possibly have that huge of a data center on-premise in Burbank, Ca. But it was certainly exciting to see an entire movie revolve around a data center. It also incorporates highly evolved artificial intelligence gone rogue as the primary antagonist.
Al-G Rhythm, yes, another "fun" play on words (algorithm) who lives inside of the Serververse, secretly pitches an idea of incorporating Lebron James into the enormous world of Warner Brothers. When his idea is made fun of, Al-G Rhythm takes revenge by digitizing James and his son and bringing them inside the Serververse.
Using a data center as a backdrop allowed the film to bring in different characters from various films in Warner Brothers cinematic universe. You see different characters like King Kong, Neo from the Matrix, Voldemort from Harry Potter, The Looney Tunes, and many more. The use of data centers made it easy to incorporate many different characters. Can you imagine if James was able to put his "Dream Team" together comprised of Superman, King Kong, Trinity, Batman, and the Iron Giant? The film may have ended differently.
We live in a world revolving around data and where streaming services are the new normal. There have been many films in the past that have incorporated data centers, but this may be the first one to have the plot revolving around, driven by, and taking place within its servers. In Space Jam: A New Legacy, the data center played a true role.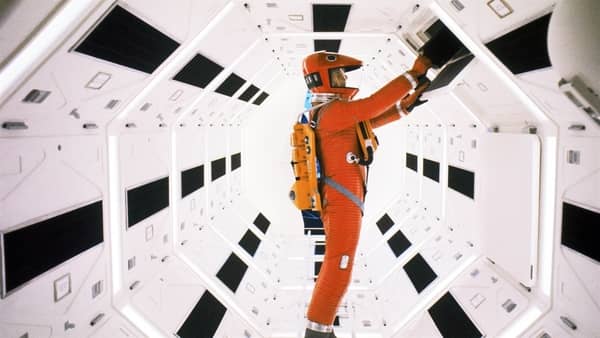 2001: A Space Odyssey (1968)
Going from newest to the oldest, 2001: A Space Odyssey wasn't a film from the year 2001, but a film from 1968 that took place in the future of 2001. Twenty years from this version of the future, we can say for certain that computers and data centers haven't quite gotten to this particular reality of artificial intelligence taking over computer systems and causing havoc on our world. An idea that we are still focused on today, e.g. Space Jam: A new Legacy.
It did however predict the importance and our reliance on computers and artificially intelligent technology. In 2001: A Space Odyssey, the main character is forced to disassemble the AI villain inside the data center. While there have been ideas of moving data centers into space—this still hasn't happened. Twenty years after this film was supposed to take place.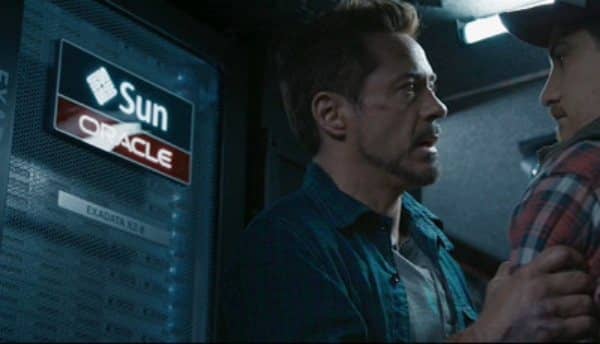 Iron Man 2 (2010)
The entertainment industry has used data centers in many different films over the years in a variety of ways. Through the lens of Hollywood, data centers have held important secrets, data centers have been hacked to steal a fortune, infiltrated to bring down the stock exchange or take over the government, and it has even been used to store renewable sources of energy taken from human life.
In the Marvel Cinematic Universe, Iron Man represents where we could potentially see technology in the future. Iron Man 2 which was released in 2010 did things a little differently. The data center company, Oracle, which offers integrated cloud applications and platform services used the movie to promote its name. Viewers can see the Oracle name in certain data center scenes as well as the company's Exadata servers. They even went as far as creating a fictional article stating Stark Industries and Iron Man use Oracle Cloud data centers. This may be the first time a data center company used a highly anticipated film as a part of a marketing campaign.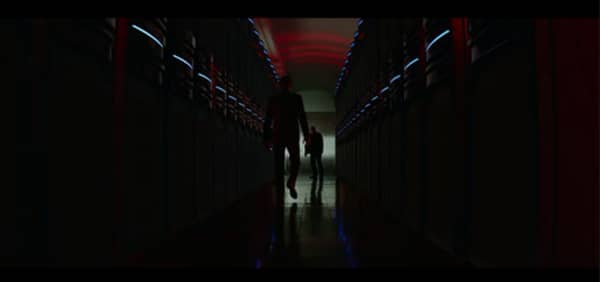 Paranoia (2013)
Paranoia is about an up-and-coming star at a technology company. A mistake turns him into a corporate spy forced to acquire trade secrets from one of the rival companies. Because this movie revolves around a technology company, the film shows many of the technology buzzwords we've discussed over the years including smart technology, biometrics, data mining, and of course, data centers. Paranoia may depict data centers looking more realistic than the others on this list.
Conclusion
Data centers have permeated Hollywood in an organic way. Technology and the sharing of data have been an important part of our everyday lives. So, it's no wonder these movies have not only incorporated data centers within their plotlines, the film industry seems to have even romanticized it to some extent.
As early as 1968, data centers were already shown to be operational in space. The land of make-believe has always had one eye on the future whether it be technology or the world of data centers. While much of how data centers are represented in television and film isn't so much realistic, it does show us that the data center industry and the technology industry could potentially have plenty more to look forward to. There is so much potential that can be achieved within the world of technology and data centers. As stated in Iron Man 2, by Howard Stark, "Everything is achievable through technology…"