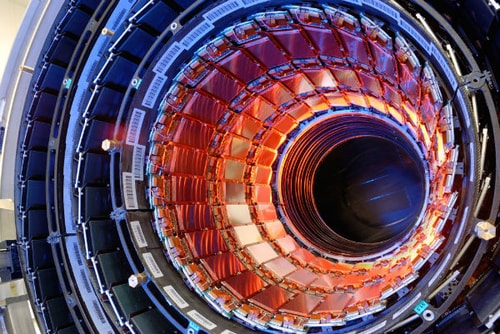 CERN and Red Hat: A Match Made in Particle Smashing Heaven
April 16, 2014
Making It Rain: Data Center Spending on the Rise
April 18, 2014
The demand for data centers is on the rise, but their roles will change with the Internet of Things…
Reports show that over the next few years, data centers will continue to grow in number and size, as the demand for data center services will rise.  With the onset of the Internet of Things—where data will be everywhere and processed in real-time—data centers will be taking on a new role.  How will data centers continue to proliferate in the wake of new demands for their services?

Data center growth and the Internet of Things
Market research shows that the growth of data center construction is expected to rise by around 22% over the next few years, with more and more operators looking into building colocation facilities for commercial use.  The main reason is that rising energy prices will be forcing many enterprises to stop having in-house facilities or setups, instead opting to collocate in a data center where they can get cheaper prices and better connectivity.
However, even though data centers may experience growth, their roles in the tech industry may be changing as the onset of the Internet of Things comes into view.  Currently, data centers provide the IT infrastructures for many companies, services and products, as well as serve as the backbone of the Internet itself.  However, the Internet of Things will evolve the role of data centers into more of an "operator" of sorts—processing and analyzing data in real-time, allowing the various devices and products to communicate with each other in fractions of seconds, and quickly rerouting data to where it needs to go.
Data center operators will need to be more forward-thinking in their infrastructures when dealing with the Internet of Things.  The constant analyzing of unstructured data around-the-clock will result in larger, enterprise-like deployments that will need to be monitored to keep up efficiency and maintaining certain data center standards of operation.  Things like security will become the biggest issue, more so than it is now; with more devices and products tapped into the network of the Internet of Things, data centers will have to deal with the possibility of security threats from device vulnerabilities.  Currently, BYOD (Bring Your Own Device) programs pose a problem, because sometimes people aren't careful with their own devices, which are then used to access the IT infrastructure, potentially compromising it and the sensitive data contained within.
One of the biggest problems will also be the distribution of the data itself.  You won't be able to store all that data in a single facility, so having various networks communicating with each other to properly analyze, process and categorize the data that is spread across multiple venues will be a big challenge for operators.
Data center demand will continue to grow, but the role of the traditional data center and its infrastructure will change dramatically as new technologies and the Internet of Things begins to flourish.