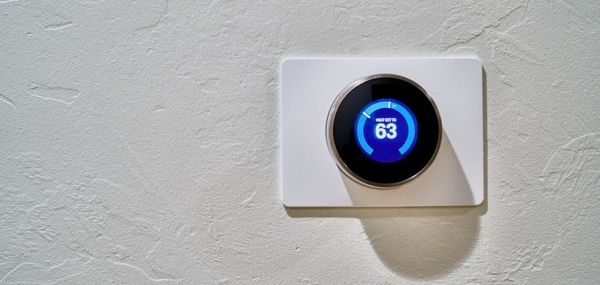 Revolutionizing Healthcare with IoT: Turning the Wheel in Motion
May 13, 2019

Big Data and Education: Help or Harm?
May 15, 2019
If you are remotely serious about pursuing Data Centers as your career path, then you need to start investing your time into professional Data Center certifications. These certifications can not only teach you about the ins and outs of the various aspects of the field but also make you a lucrative asset for any company you work for.
When it comes to Data Center as your career path, you need to understand that it is an amalgamation of many fields. A typical data center will have a team of varying expertise. The design team will have a different set of knowledge as compared to the operations team, though they may overlap in many instances. https://www.youtube.com/embed/awV8or5mhq4Here is a short list of all the various professionals you would typically find during the operation phase of the data center.
Data Center Operations Manager: They would typically have a wealth of knowledge into data center design principles, equipment, technologies, and components. From the size of the perforated tiles in the cold aisles to the installation of Network Backbones, they would know it all.
IT Specialists: A typical large data center will have a whole department dedicated to IT. They will generally take care of procuring, organizing and installing data center core assets.
Network/Computer System Engineers: These would work in tandem with the IT specialists to design, install and maintain the complex networks and assets. One of their most crucial job description in network security.
Electrical/Mechanical Engineers: Data Centers will either have specific and separate electrical and mechanical engineering positions, or they would have a single MEP (Mechanical Electrical Plumbing) position. They typically oversee the integrity of the physical infrastructure ranging from maintaining UPS, and Stand-by Generator to HVAC and Fire Suppression Systems.
As you can see, there are a ton of different expertise required in the field of Data Centers. Therefore, no single certification can fit all.
Here are some of the more common ones that you can pursue depending upon your background and interest.
Schneider's Data Center Certified Associates (DCCA)

Proficiency: Physical Infrastructure
Level: Basics
If you are a newbie looking to jump-start your career into Data Centers, then Schneider's DCCA is an excellent course to take. This course covers all the fundamental aspects of the Data Center's operations. It includes various elements such as Data Center Tier Levels, cabling, cooling, security, fire suppression system, electrical supply, etc.
While this is an entry-level course, it will bring you up to speed with all the operational aspects of a Data Center. Whether you are an Electrical Engineer or an IT Specialist, this is a worth-it course for all.
Cisco CCNA Data Center
Proficiency: Networking
Level: Basics
Cisco's Certified Network Associate Data Center is a specialized Data Center Networking certification. Cisco offers CCNA certifications in various fields such as CCNA Routing and Switching, CCNA Cloud, CCNA Security, etc. However, if you want to stack up against your Data Center certifications, I would recommend you take CCNA Data Center.
Like the DCCA, this is also an entry-level certification. It comprises of two modules "Introducing Cisco Data Center Networking (DCICN)" and "Introducing Cisco Data Center Technologies (DCICT)." The former covers the fundaments of the Data Center networking and physical infrastructure, while the later covers the basics of technologies utilized like virtualization.
Cisco CCNP and CCIE Data Center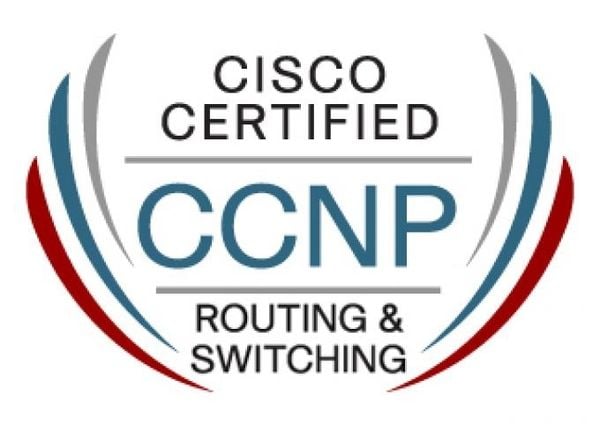 Proficiency: Networking
Level: Intermediate/Advanced
Like CCNA, the Cisco Certified Network Professional (CCNP) and Cisco Certified Internetwork Expert (CCIE) are specialized certification for Data Center Network. They are incrementally more difficult as compared to CCNA.
If you are serious about pursuing a specialized career path in Data Center networking, then CCNP and CCIE are recommended after you have completed CCNA.
While CCNA gives you the basics of networking, technologies, and physical infrastructure of the Data Center, CCNP builds on that by teaching design practices and methodologies for implementation of technologies like virtualization and automation.
CCNA and CCNP are relatively easy to complete. The real deal is the CCIE Data Center certification. This is a highly advanced course on networking that requires you to sit through an 8-hour Lab Examination. Experts usually dive into this certification after years of experience.
Epi's Certified Data Center Professional (CDCP)
Proficiency: Physical Infrastructure
Level: Intermediate
CDCP is a course for those who want to design and build Data Centers. From choosing the best location for Data Center construction to creating the raised floor and fire suppression system, this is a comprehensive course for physical infrastructure consultants and contractors.
Other than that, it also covers the best operational practices like improving the energy efficiency of the Data Center and even the best measures to enhance the security of valuable assets.
While this certification does not have any pre-requisites, you need to have a few years' worths of Data Center experience to comprehend it.
Epi's Certified Data Center Specialist (CDCS)

Proficiency: Physical Infrastructure
Level: Advanced
This is a level up from the EPI's CDCP course. Like the CDCP, CDCS is also mainly focused on the physical infrastructure side of the Data Center. It covers more specialized topics liked dealing with the vendors for making the Data Center earthquake proof.
To take this course, you need to have completed CDCP certification from EPI.
Note that after completing CDCS, you can go a step higher by taking the EPI's Certified Data Center Expert (CDCE) course.
Uptime's Accredited Tier Designer (ATD), Accredited Tier Specialist (ATS), Accredited Operations Specialist (AOS)
Proficiency: Management
Level: Intermediate-Advanced
Any experienced Data Center specialist would know the significance of the four-tier topology standard instigated by Uptime Institute.
The ATD, ATS, and AOS by Uptime have all focused management certifications. They focus on enterprises that seek to apply the Tier standard to their facilities. They are highly relevant to managers as well as operators since it covers team management, communication between members, best operation practices, tier topology of the data centers, joint issues, and application of tier standards for business needs.
All three certifications have three levels. You start with an "Accredited" certification and then advance to higher expertise levels by completing the "Professional" and "Expert" level courses.
BICSI's Data Center Design Consultant (DCDC)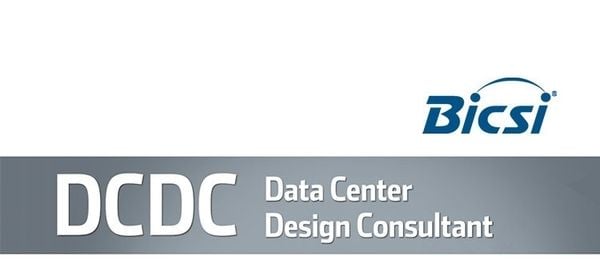 Proficiency: Physical Infrastructure
Level: Intermediate
Like the EPI's CDCP, BICSI's DCDC is also a certification based on Data Center Design and Physical Infrastructure. The difference is that while CDCP covers design AND operations, DCDC is centered heavily around just designing. Therefore, it is essential for experts and firms solely focused on data center design consultancy.
To take this course, you do need two years' prior experience in data center design and construction.
VMware Certified Professional 2019
Proficiency: Virtualization
Level: Intermediate
Virtualization is one of the critical technologies used in Data Centers. It is a method of translating hardware assets into software resources. The application of virtual machines improves the efficiency of the entire data center by the principal of consolidation.
A certification like this will serve as an accolade toward your prowess in designing and implementing virtualization.