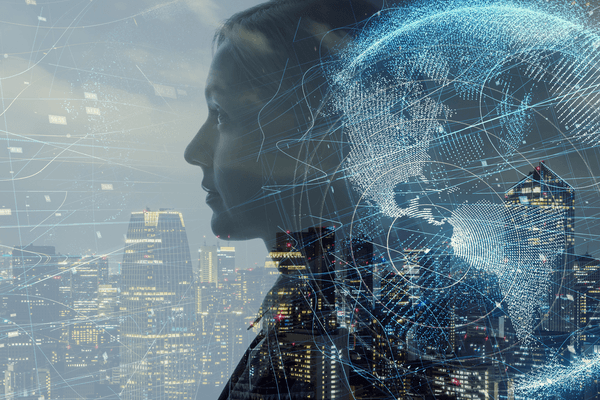 How Artificial Intelligence Will Be Beneficial for Overall Humanity & Technology in This Digital Age!
May 13, 2019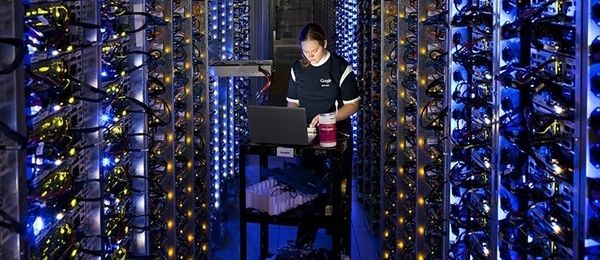 Essential Data Center Proficiency Certifications
May 14, 2019
Access to quality healthcare is a fundamental right of every individual. While governments and healthcare organizations are making healthcare systems affordable, cost-effective and efficient, sometimes it becomes hard for them to deal with a growing population. Technology has served as a powerful facilitator in improving advanced healthcare solutions, and IoT is something that's bringing greater efficiencies to the whole process.
Internet of Things has the potential to turnaround the whole healthcare system, making it possible for operators to introduce automated solutions for patient monitoring and healthcare delivery.
According to a report by
Grand View Research
, global IoT in the healthcare industry is poised to multiply at a CAGR of 19.9 percent to reach $534.3 billion by 2025.
Global Healthcare Ecosystem: An IoT Growth Opportunity in Disguise
Healthcare industry in modern times has evolved into a sophisticated network of devices that try to keep an eye on patient health and monitor their progress. However, without a dedicated technology, they lack a robust connectivity mechanism that can be harnessed efficiently for real-time monitoring and automated care.
Globally, there is an outcry for reliable, efficient, cost-effective healthcare technology owing to the inherent problems faced by the healthcare industry. To illustrate, here are some glaring statistics highlighting the need for intelligent connected devices in healthcare:
Medical error is the third major cause of death in the USA only after cancer & cardiac diseases causing 250,000 deaths, annually. (

John Hopkins Report

)

The global elderly population will reach 1.2 billion by 2025 that will require real-time patient monitoring systems. (

WHO

)

There will be a shortage of 100,000 physicians, globally by 2030. (

Association of American Medical Colleges

)  
The developing situation demands innovation, astuteness, and agility to take care of the healthcare needs of a growing global population. With increasing demands and dwindling availability of quality doctors, technology opens up new avenues for patients seeking quality care. IoT is sitting on a heap of opportunities and can potentially herald a new era in the field of healthcare soon.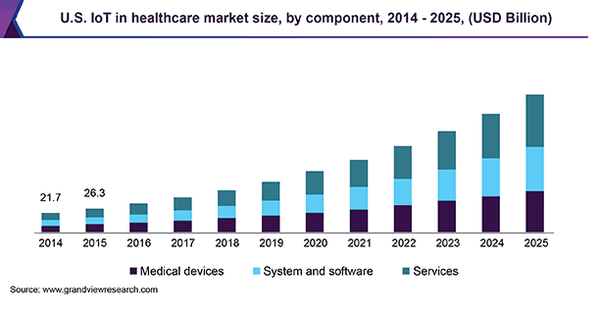 The IoT-Healthcare Game: Building up Efficiencies by Harnessing Technology
IoT has already created headwinds when it comes to the healthcare industry. Internet of Things- Today & Tomorrow Report brings exciting revelations for the future of IoT in healthcare. Some of the key findings of the report suggest there is a strong affinity towards the adoption of IoT in the healthcare industry.
Two-third of healthcare operators and organizations have already introduced IoT-powered devices and hardware in their existing facilities

Eighty-seven percent of healthcare organizations are planning to introduce IoT by the end of 2019.

The most common use case for IoT in healthcare is patient monitoring, maintenance, and energy meters.
There is a growing eagerness to adopt IoT technology. To top the enthusiasm, IoT developers are also promising solutions that provide reliable connectivity, deeper interoperability, real-time communication and data transfer, accurate analytics and cutting-edge security features.
Patient Monitoring &Healthcare Delivery: The First Step of IoT-Healthcare Ladder
Internet of Things can be utilized to build the ideal digital healthcare solution that can help healthcare professionals, phenomenally. IoT potentially has three use cases, the first stage of which is patient monitoring.
Patient monitoring solutions powered by IoT can leverage a network of interconnected devices, wearables and smart hardware, which can collect data in real time and send to an EHR. With the help of this intelligent patient monitoring module, the burden on medical professionals can be reduced which will ultimately improve the quality of healthcare, everywhere. IoT healthcare mobile apps, wearables and smart devices connected to a network 24×7 can promise:
Minimization of critically-severe situations due to lousy monitoring or offline legacy system

Simplification of data and information sharing owing to specified routes and real-time sharing via IoT network.

FDA-approved applications powered by advanced technology to scale up on-demand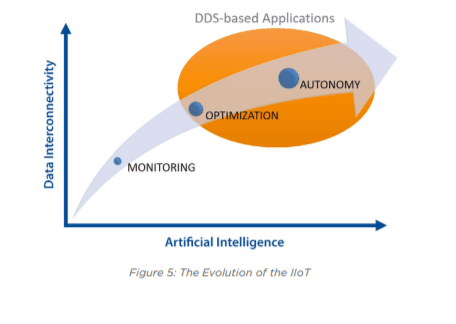 Potential IoT Use Case Benefits in Patient Monitoring & Healthcare
IoT has many implications for healthcare professionals, organizations, and patients. With the help of this potent technology, patients can get access to advanced-level care with minimal intervention or inconvenience of visiting doctors for diagnosis and sharing of information related to their present condition. Here are some of the ways IoT can improve existing patient monitoring procedures:
Connected devices powered by IoT can promise real-time monitoring and reporting saving millions of lives.
According to research, IoT & connected devices together will save 1.3 million lives by the end of 2020.
Real-time reporting can keep an eye on patients with high chances of an emergency in cases of heart failure, asthma attack, and diabetes by keeping an eye on their vital body parameters. A smart device connected via an app can be used to collect health data and transmit the same to a healthcare professional in real time.
Affordable healthcare without lapse in quality
IoT can be used to automate healthcare delivery using mobility solutions that facilitate information exchange through interoperability. Technology-driven healthcare setups would bring down the cost of transmission and doctors can stay in touch with patients in real time using technology to minimize personal visits and identifying ailments on the spot without further tests and analysis.
Accurate & faster data analytics
IoT devices can be used to collect and analyze healthcare data in real-time eliminating the need for storing raw information. A lot is spent on storing raw data, and with the help of real-time capabilities of IoT and cloud storage, it would be easier for providers to automate data analysis and reporting for faster and accurate diagnostics.
Health alerts and trackers
IoT devices and wearables can intimate doctors and professionals by alerting them through notification about a patient's health. The signals would ensure that a patient gets timely care without the need for a dedicated human attendant. Not only will it reduce the possibility of medical errors but will facilitate faster treatments and more informed treatment decisions.
Remote Medical Assistance
In the developing nations where it is harder to get access to quality healthcare, IoT and smart mobile apps will promise required medical assistance, remotely. Using IoT solutions, medical professionals can diagnose ailments and guarantee effective healthcare delivery.
Also, organizations can bring international medical professionals at the doorstep of the needy through connected devices through telemedicine techniques. The linked infrastructure would help patients to get healthcare support without having to spend money on visiting doctors in urban centers, thus bringing down the cost of healthcare.
Internet of Things (IoT) would bring unique advantages for the healthcare sector in the coming years for sure. As more investments pour into this segment, the growth and development of the healthcare industry towards a connected ecosystem will be massive.
It would be interesting to observe how the union of something innovative such as IoT technology and a basic need such as healthcare would make the world a better place. Let us know what you think about a digitally connected healthcare solution in the comments section.