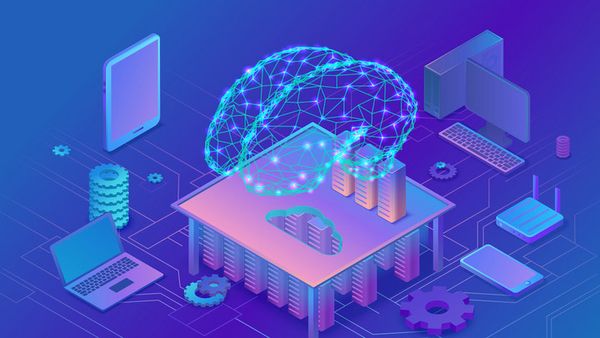 Data Centers and The Age of Automation
March 10, 2020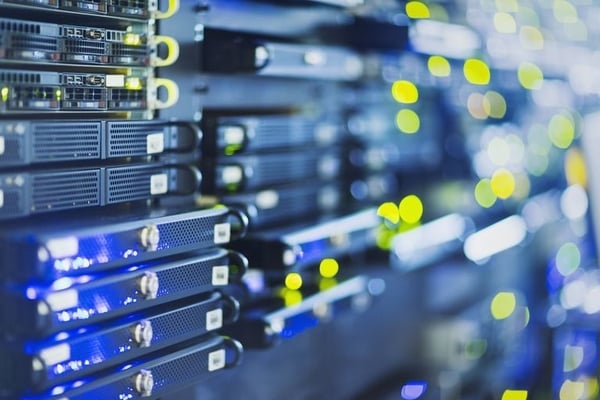 Private Data Centers vs. Colocation Facilities and Cloud Computing
March 17, 2020
Data is everywhere. We live in a world where every industry heavily depends on the ability to collect and analyze tons of data. The main reason is that the number of devices connected to the internet constantly grows. Experts predict that the number of devices connected to the web will grow to 38.5 billion during the next four years.
All areas of our lives are affected by information and depend on it.
Another reason why we produce and process more data than ever is artificial intelligence. This technology introduced new standards of efficiency, enabling us to work with massive amounts of data. We rely on data centers and cloud computing to store all kinds of information, from important documents to private photos and messages.
However, these data centers need a lot of energy. While many industries take steps to reduce their energy consumption, data centers only use more and more energy every year.
Data centers are bad for the environment. While many organizations do what they can to stop global warming and reduce carbon emissions, they are still dependent on data centers that need a lot of energy and therefore contribute to the problem. Fortunately, many data centers are going green, and here is how they do it.
Solar-Powered Data Centers
Solar energy has been around for a while and it has proven to be one of the most effective approaches. Companies from different industries have used solar energy for various purposes. For example, T-Mobile used solar-powered systems for its 4G-LTE data plan. Solar power also becomes more accessible for the wide public thanks to the solar-powered roofing created by Elon Musk and many other technologies that are not only efficient but also affordable.
Data centers don't lag behind, with big companies like Amazon and Facebook choosing green energy instead of relying on the traditional solutions. For instance, Facebook has already purchased 30 megawatts of solar power for its data center located in New Mexico. This company also plans to buy more solar power for its center in Texas City.
Amazon also decided to power its data centers with solar panels. The company is going to install solar panels on the rooftops of more than 15 sortation centers. Amazon states that it will also do the same with more than 50 data centers by the end of 2020. This way, the company will have enough green energy for all its power needs.
Wind-Powered Data Centers
Wind power has also become a popular solution during the last few years because wind power requires small amounts of diesel fuel and is a renewable source of energy. Microsoft has wind-powered data centers in Kansas, Illinois, and Wyoming.
All these centers have proven to be very effective. The Illinois location produces 175 megawatts of wind energy, while locations in Kansas and Wyoming produce 178 and 237 megawatts, respectively. The company has stated that its efforts will help make switching to green energy cheaper for states and cities, being a great example of wind power effectiveness.
Microsoft is also working on reducing diesel fuel consumption in its locations, which is a very important factor. The company replaces traditional diesel-powered backup generators with natural gas turbines which are more efficient. Microsoft claims that it gets more than 44% of its data center energy from renewable sources.
Amazon also puts more effort into going green after a backlash from Greenpeace. The tech giant has previously stated that it will move completely to green energy but this process took much more time than expected. Therefore, the company decided to buy 100 megawatts of wind energy for its data centers in Ohio.
Underwater Data Centers
Although many companies start to address the energy problem, there is another challenge associated with big data centers. Data centers need cooling, which is a reason why they consume additional energy. Microsoft has chosen the most natural method of cooling which is also connected to the use of hydropower. As a result, the company came up with a self-sustainable solution.
The idea of underwater data centers has been expressed by engineers many times but it didn't become a reality until Microsoft launched its Project Natick in 2014. The project faced many challenges and the company needed to put a lot of effort into turning it into a viable data center that consumes renewable energy while being cooled by water.
It turned out that underwater data centers can demonstrate even better performance than expected, even when using simple commercial cloud software. Although many experts were concerned about the impact of such data centers on sea life, the engineers behind Project Natick conducted research and found out that sea creatures quickly adapt to the presence of these unusual objects in their natural habitat. Microsoft is going to install its underwater capsules all around the world. These systems are also expected to be easy to maintain. The company predicts that they will need to receive maintenance once every five years.
The company agrees that the project of this scale might take many years to complete. However, Microsoft stays positive regarding the future of Project Natick. Engineers believe that this is a great cooling and energy solution that enables data centers to completely switch to renewable energy so this approach might be adopted by other companies, as well. There are too many benefits to ignore it. First, such data centers can help solve the environmental problem.
Secondly, it cuts costs for renewable energy for regular consumers. It also promotes green energy among corporations so it has the potential to make fossil fuel an obsolete thing for many organizations, taking the renewable energy industry to a new level.
Final Thoughts
We live in an era when all the aspects of our lives depend on data. We produce massive amounts of data every day, and the ability to work with data determines the success of any company. However, data introduces not only many benefits but also challenges. Data centers need a lot of energy and companies need to address this problem in order to tackle other important issues, such as global warming and the use of fossil fuels.
Fortunately, tech giants like Amazon, Microsoft, and Facebook are already using green energy to power their data centers. Solar energy, wind energy, and other renewable solutions have proven to be not only safe for the environment but also efficient. These corporations demonstrate a great example and everyone can learn a lesson from their experience. If you want to make your contribution to fighting for the better tomorrow, you can transform your own home into a green energy location, as well.
Main Photo Credit: networkworld.com