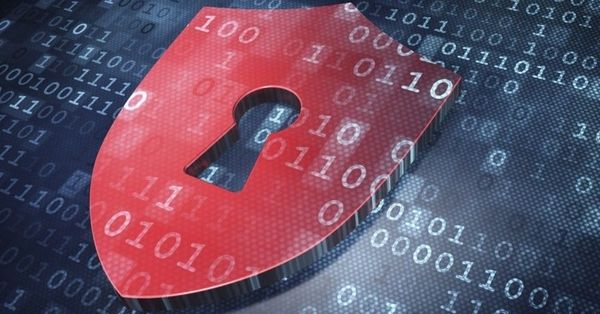 Can an Antivirus Completely Protect Your Data Center?
May 30, 2019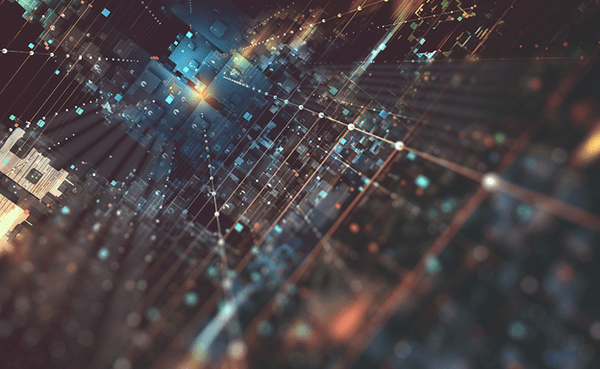 Envisioning the Data Center of the Future: Smaller, Distributed, Agile
June 5, 2019
Hybrid data centers mean mixed computing, storage, and services environment that consist of on-premises infrastructure, private cloud services, and a public cloud, such as AWS with symmetry among various platforms.
It may include renting data center space, turning some applications to a Software as a Service (SaaS) or disaster recovery (DR) to an Infrastructure as a Service (IaaS) along with continuing to update and virtualize their own data center infrastructure and develop a private cloud.
According to
451 Research
analysts, organizations expect that only 46% of enterprise workloads will remain on-premise IT environments by the end of 2019, rest will be shifted to off-premise.
Today, I will share some useful insights on how hybrid data centers can help optimize your Infrastructure. However, before that, let's have a look at some significant issues companies are facing with traditional data centers.
Some Major Issues with Traditional Data Centers
Scalability and efficiency are some of the significant issues associated with traditional data centers. Talking in numbers, an average company uses over 1,400 distinct cloud services. It also includes 75+ file sharing applications.
Organizations are still striving to find reliable and cost-effective ways to store, transport, and optimize their infrastructure to make optimal use of this data.
Moving more data and workloads to the cloud ease the physical space burden and seems like the best solution, but one must not ignore the challenges it brings for you.
I know moving a massive volume of data from on-premise storages to cloud is now affordable for many companies, but they should also take care of the security concerns and slower transmission which may result in service degradation.
How to Plan for Hybrid Infrastructure?
Hybrid data centers can only optimize your overall infrastructure if you know how to plan for it in the right way. You should have the list of things to include in the infrastructure along with the things to avoid.
Companies are attempting an agile approach to business. They are including the company's on-premises data center and hosted IT facilities such as Data Center Service Provider (DCSP).
This enables them to choose the optimal location to run applications. They generally go with on-premises for a system of record and data center facility for a system of engagement.
If you are implementing a hybrid data center strategy, it's essential to achieve the highest quality physical data center infrastructure both in the on-premises and the hosted facility. The overall solution should be equipped enough to deliver maximum efficiency regardless of location.
When companies take the colocation journey, they usually focus on shiny things like virtual servers and applications and neglect the infrastructure, including cabinets, network cabling, thermal risk management, etc. They should know that all aspects of physical infrastructure are as important at the remote facility as they are in an on-premises data center.
Various Ways Hybrid Data Centers Can Help Optimize Infrastructure
Scalability
The hybrid data center is adaptable to the demands of space, memory, and speed that a company needs. A company can move as many non-critical assets as possible to public cloud and can avail scalability of the public cloud at the same time reducing the private cloud demand.
Flexibility
Hybrid data centers have the advantage of both the public and private cloud within their reach. It enables companies to decide which service is suitable for each distinct need freely.
Improved Connectivity
While moving your business components to the cloud, the network performance issues can impact critical applications. With traditional data centers, especially during peak traffic hours, they are challenging to prevent. However, hybrid data centers separate components on priority and usage and improve performance by reducing distance-based latency.
Cost Saving
The hybrid cloud solution helps companies to save cost in various departments. On the one hand, the public cloud comes with flexibility requires a low price to operate; on the other, building a private enterprise cloud is a quite costly affair. The private cloud even becomes more expensive very quickly, with all the necessary physical hardware.
Also, the heavy use of public cloud resources could surprise you with high usage bills. So, it's essential to consider all of these factors while making a budget for a hybrid data center.
Security
Hybrid solutions allow you to store critical data in the private cloud. In this way, you can ensure that they are well protected and stored as per the parameters established by current data protection regulations. Overall makes optimize the security factor of the infrastructure.
More Opportunity for Innovation
Hybrid data centers open a new room for opportunities. Earlier, innovation usually required a considerable expenditure in terms of infrastructure, labor, research time, installation, and maintenance, and it ultimately puts much pressure on capacity management.
However, now, barriers to innovation are reduced in a cloud environment. In a hybrid cloud solution, concepts can be verified and tested without any capital expenditure. They can even be prototyped in a cloud environment and followed by rapid deployment and success measurement. Hence, it creates more opportunity for innovation.
Conclusion
Hybrid data centers may have many advantages and can help optimize infrastructure in multiple ways. However, the reliability of their services depends on the technological and financial capability of cloud service providers.
Suppose, you want to store sensitive customer information on your private cloud and run the rest of your enterprise applications on a public cloud. Again, ensuring security can also be stressful in the cloud. That information will travel through different nodes to reach their destination, and unfortunately, it's difficult to assure the safety of each of the nodes.
Overall, if your organization has mixed requirements which can be easily fulfilled by incorporating hybrid data centers, go for it. Now, you also understand the benefits of hybrid cloud solutions. However, first, make a detailed plan based on sensitivity and requirements of data, move your data accordingly, and don't forget to take care of its limitations.