There are many things you can do with a dedicated server– your company will be able to grow into its new infrastructure for years to come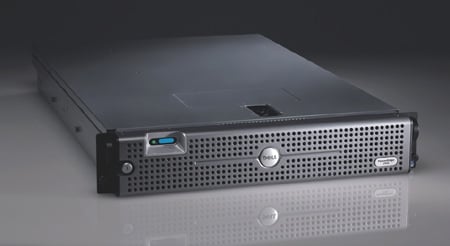 Companies of all sizes can benefit from purchasing a server, but sometimes it's hard to pull the trigger on one.
We won't lie, a decent dedicated server will set you back a few grand but the companies who are looking to grow should think of it as a future investment.
You may not need all that computing power now, but if you plan on sticking around, you will eventually grow into the machine. Don't fret, there are cheaper options out there for companies on a budget.
Cheap Dedicated Servers
It's easy to understand why business owners are hesitant to invest thousands into a machine they don't necessarily need. Dell offers a few entry level dedicated servers; the PowerEdge R210 II is priced around $569.00, while the R320 and R420 are priced between $999.00 and $1,230.00 respectively. The beauty of a cheap dedicated server is that it will provide enough flexibility to share, manage and protect your data without breaking the bank. Shall your company expand, simply upgrade to the next best thing. By that time, you will have the means to justify such an expenditure; if you are still questioning why you need a server, let us remind you that servers will help streamline business operations.
Servers are Utilitarian
Simply put, servers are utilitarian; they provide the space necessary to store, access and share data that is critical to running your business effectively. Servers also allow your office to work more productively, as employees are able to share or track information regarding a client no matter where they are. Latest software offerings from Microsoft allow seamless networking between mobile devices, desktops and laptops. Furthermore, it's easy to value something when you actually experience how a server streamlines day-to-day business operations. Data backup is also an important factor to consider; a dedicated server is typically equipped with multiple hard-drives or mirror drives. Backing up a data base to a server will also free up space on office computers, allowing for greater efficiency.
Power and Scalability
Power and scalability are the last things to consider shall you choose to invest in a dedicated server. As we mentioned, there are cheap dedicated servers available on the market that will provide enough scalability until you really hit the big time. Before you make a decision, take the time to consider who you will be doing business with. If the majority of your business exists online or within the tech realm, then you will need a dedicated server. Just remember, you don't have to spend a fortune to invest in the future growth of your company.