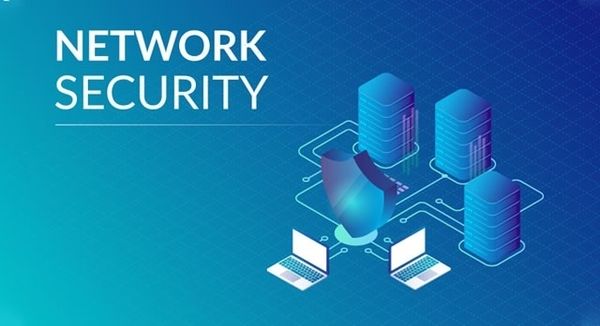 The Fundamentals of Network Security: Design and Deployment
June 17, 2020

Benefits of Data Centers That May Change Your Perspective
June 23, 2020
If your company has significant network needs, you have likely considered buying IPv4 address blocks. The process can be complicated – after all, any purchased IPv4 address space in North America must be transferred according to the official ARIN transfer process. For the new or inexperienced buyer, the idea of navigating an IPv4 purchase can be intimidating. Luckily, access to the wide-ranging insight of a broker who is deeply familiar with ARIN's transfer requirements and buying procedures can streamline the entire process. Not only can buying IPv4 be painless – it can be exciting, too.
Setting up Your ARIN Account
The first step is setting up an account with ARIN. After registering, you'll be required to designate a Point of Contact and apply for an Org-ID. Each Org-ID is unique to a specific organization, and multiple Org-IDs can be listed under the same ARIN account. Before issuing your Org-ID, ARIN may ask that you provide a certificate of good standing to verify that your organization is legitimate and in business. This step can take 1-2 weeks.
Obtaining Pre-Approval
Next, you'll need to apply for pre-approval, a decision made by ARIN that your company does, in fact, have a need for the additional IPv4 space you intend to buy. It's an essential step that comes relatively early in the transfer timeline and is necessary to prevent hoarding of address space. To get pre-approved, you'll need to submit a detailed business use case to ARIN that demonstrates at least one of the following:
Your organization will use at least 50% of the requested IPv4 space within two years, or
Your organization is already using at least 75% of its current total IPv4 address space.
After you've satisfied ARIN with your projected IPv4 use, a company executive will need to sign an Officer Attestation letter testifying to the contents of your report. After that form is submitted, you'll receive your pre-approval within 48 hours.
The entire pre-approval process can take anywhere up to two weeks, depending on whether or not ARIN has to follow-up for more information. Many organizations find it helpful to utilize IP address management software to effectively demonstrate their need for IPv4 address space, allowing ARIN to provide pre-approval as quickly as possible. Once received, your pre-approval is valid for one year.
Block Review and Purchase Agreement
Now that you're an approved buyer, the IPv4 transfer and acquisition market awaits you. It's time to review your requested block and make sure it's clean. An experienced consultant will be able to review your range and provide a detailed report listing all addresses it contains, as well as information about which, if any, of the included IPv4 addresses have ever been listed on one of 100 global blacklisting websites.
The next step is the ARIN purchase agreement. Before receiving and signing it, you must provide the following:
Your legal entity name (as registered with ARIN)
Your ARIN Org-ID
Your ARIN Pre-Approval ticket number
Contact information for someone authorized to sign the agreement on behalf of your entity
After both parties sign the agreement and the buyer submits payment, the transfer process can officially begin.
Transfer and Final Processing
The seller then submits an ARIN IPv4 transfer ticket, which includes several important pieces of information, including the buyer's Org-ID and the number of the IPv4 address block being transferred. The buyer is also required to submit an ARIN transfer ticket including the seller's name and the address block being transferred.
Unless the block in question was assigned before ARIN was formally established in 1998, the seller must pay ARIN a transfer fee of $300.
After the transfer tickets are submitted and the fees are paid, it's ARIN's turn. ARIN's process of reviewing the transfer takes between 5 and 10 days. During this time, the seller should sign, notarize, and submit an Officer Acknowledgment Form to ARIN via their online transfer portal.
If you're a first-time buyer, you'll have to pay a one-time fee and sign a registered services agreement.
Once Whois, a database with exhaustive information on who owns which IPv4 addresses, reflects the new owner's name, the seller receives payment and both parties are able to move forward with their next initiatives, having both benefitted greatly from the transfer.