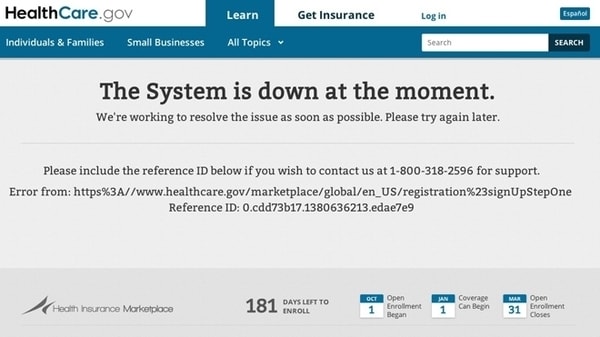 What You Can Learn from Healthcare.gov's Failures
March 31, 2014
Greenpeace Gives Out A Bunch of F's for Data Center Energy Grades
April 2, 2014
Don't believe everything you see.  Today or ever.  Mostly today, though…
Today is April 1st, which means its April Fool's Day, which means every thing you read on the Internet today is probably a lie.  But at least they're entertaining lies, if that means anything to you.  There's bound to be tons of "pranks" (we use this term very loosely) around the web today, so we've rounded up a few of our favorites here.  If you know any others, feel free to hit us up on Twitter (@ColocationUSA) and let us know any we missed or more that you enjoy!
Google Pokemon
Google is notorious for their April Fool's Day activities and this year is no different.  If you open up Google Maps on your smartphone (iOS or Android) and click in the search bar, you'll notice a little icon that looks like the Pokemon ball–if you click it, you'll be swept off to a mystical land (Google's HQ) where you can search around and collect different Pokemon.  What a great way to waste a whole work day!
LinkedIn Professional Cats
Everyone knows the Internet loves cats, and why wouldn't you want to connect with some of the best, most professional cats on the web?  LinkedIn figured this out and now you can connect with some Cats You May Know.  Hooray for cats!

Airbnb's Airbrb
Maybe you don't want to rent someone's apartment, but just need a place to work for a few hours.  Now, apartment rental service Airbnb allows you to rent out workplaces for a nominal fee!  Perfect if you find yourself needing a workspace in a pinch.
Reddit debuts "Headdit"
Sometimes Reddit can be a little overwhelming–so much information that it's hard to get through it all.  Now, Reddit introduces Headdit–tracking facial expressions and movement through your webcam, you can scroll through Reddit by moving your head up or down, and upvote with a 'Yes' head nod and downvote with a mean face.  The coolest part?  It's fully functional.
Clippy returns!
Microsoft decided that Windows 8 needed a blast from the past and is bringing back Clippy–everyone's favorite writing assistant who could detect if you were writing a letter or maybe a letter, or possibly a letter.  Seriously, no matter what I typed it was always a letter.
Domino's Edible Box
Have you always wanted more crust?  Hate having to throw that pizza box away?  Now, Domino's in UK has developed an edible pizza delivery box that solves all of those problems.  Is it sad that I kinda want this to be a reality?

Silicon Island
Remember when a bunch of rich dudes in Silicon Valley wanted to secede from the US and create their own autonomous state?  Well, that project evolved into Silicon Island–and island off the San Francisco Bay built specifically for the tech types that want to get away from stupid non-tech society.  Only Bitcoin is accepted, so leave that paper money behind.
Those are a few of our favorites–let us know via Twitter (@ColocationUSA) if you find any other pranks/jokes or if you did your own.