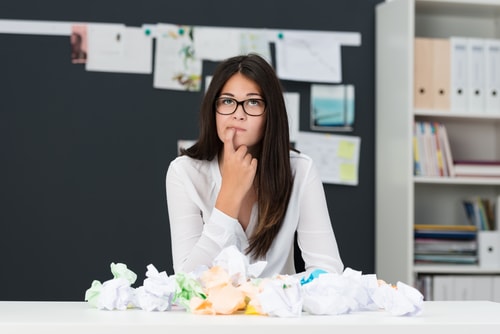 Three Easy Tricks to Overcoming Writer's Block
November 16, 2015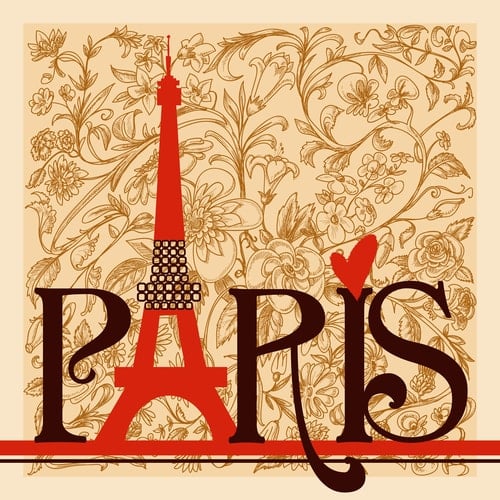 This Week in Getting Hacked: Let's Stop Killing People Already
November 18, 2015
What Does Outsourcing an In-House Data Center Mean?
As companies grow and their needs change, they need to be sure that they are allocating the proper amount of time and resources on the management of their servers. Alas, it is not uncommon for an organization to expand rapidly only to soon realize that the amount of money they are spending on cooling and electricity for their servers exceeds their budgets.
If only there was a giant place that is used solely for this purpose with shared cooling and electricity costs…oh, that's right—it's called a data center. If you're a fan of our blog, then you already know ad nauseam what a data center is and you're probably sick of us talking about it. Well, buckle up because here comes some more.
Upon realization that they are overextended on internal IT expenditures, a company may consider outsourcing their data center, especially if its maintenance has begun to interfere with the company's core objectives.
Other technical side effects encountered by rapidly growing companies include insufficient bandwidth capability in their internal data centers or inadequate security measure to protect sensitive information on their servers.
Check out this video by the venerable Uptime Institute which offers insights into keeping an in-house data center or outsourcing:
Other reasons many have an outsourced data center:
Lower Costs — for IT, Power, Cooling, Etc.
Lack of In-House Resources for Your Server(S)
Access to Specific IT Skills Not Found in Basic IT Departments
The Predictable Costs Lends to Better Control over Your Budget
---
What are the Benefits of Data Center Outsourcing?
External data centers allow companies to keep their IT infrastructure somewhere other than in-house—which delivers several benefits.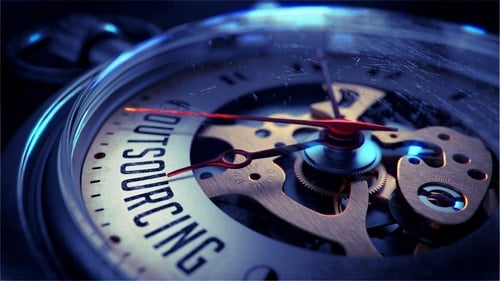 When it comes time to outsource your data center, keep the following practices in mind:
Reliability
Choose a data center that has uninterrupted power supplies (UPS) and redundant backup generators to keep your servers online even through the worst disasters.
Security
The best data centers have 24/7/265 on-site security staff that patrols the data center and biometric scanning to prevent unauthorized access. But don't concern yourself with only physical security. Make sure the data center's software security is up to par and implementing polices to protect your data, including limiting access to those you approve.
Maintenance & Management
Go ahead and save your IT department countless headaches by picking a data center which provides basic maintenance and management services (with add-ons).
Cost, Communication, and Connectivity
A downside of an in-house data center is the cost of one. Companies that outsource data centers typically save less on power and connectivity due to the data center's favorable rates with utility companies. Some companies can expect to save around 40 to 60 percent less when outsourcing data centers. Additionally, purpose-built data centers should be serviced by more than one communication providers. This will greatly aid in the connectivity and communication of your data as well as adding more layers of reliability that will reassure companies that their data will always be able to be accessed.
Find out more about the costs of hosting by reading our Whitepaper, "Hosting Solutions by Costs"
For some companies, outsourcing data may not save money per se compared to the in-house data center. But those companies will see a drastic difference in operational efficiency for the same or less than hosting it themselves. And in that way the benefits greatly outweigh any negatives.
---
Benefits of Outsourcing Your Data Center as a Small or Medium Sized Business
If you're a small or medium sized business, outsourcing your data center may be one of those hidden savings which could save your business tons of money.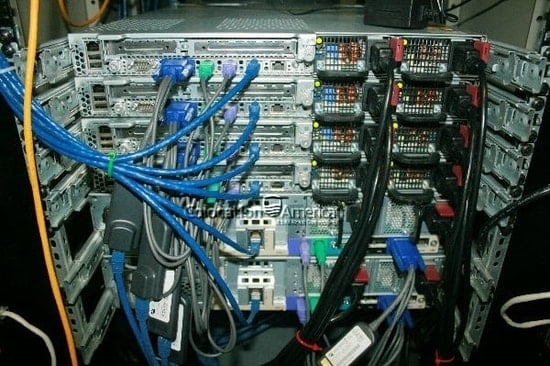 With limited staff compared to large business, small business owners simply do not have the time to manage or worry about their hosting. That's where outsourcing it to a data center which has all the features and advantages listed above is something you should strongly consider.
The time, money, and resources saved by outsourcing your data center will be more than worth it when you see your more concentrated focus on sales and services rise as your time and money spent on IT lowers.
---
What Are the Data Center Outsourcing Trends?
Nearly a quarter of data center space in North America is outsourced and the trend looks to continue.
In fact, people are outsourcing data by 13 percent over the past 12 months and that number is predicted to increase by another 15 percent by the end of 2015.
Nicola Hayes, the Managing Director of the DCD, gives some insight into data center outsourcing trends:
"The sectors that are the highest users of colocation services are currently public administration, IT services and financial services but we are witnessing an increase in the uptake of outsourced data center solutions across all industry verticals, this demand is fueling further growth in the colocation sector in terms of build and this section of the market is expected to continue to show healthy growth through 2014"
---
Who Do I Decide Who to Outsource My Data Center With?
Making an informed decision about who to outsource your data with can be a bit overwhelming. But keep in mind that the power is all in your hands.
Be sure to verbalize what you what and what's most important to you and then ask if the data center can meet your specific needs. full rack colocation
Undoubtedly, the data center outsourcing provider will try and tell you what's best for you on the first phone call. Coming in prepared is the key to a lasting and fruitful data outsourcing relationship.
Here are a few examples of questions you should consider asking:
Pricing
Do you want lower, more fixed costs or variable pricing options?
Assistance
Would you need on-site help regarding maintenance, monitoring, or management?
Capabilities
Broad capabilities or more specific?
Location
When choosing to outsource your data center, location is a substantive decision. In the United States, for example, if you live in the Midwest, it would be more logical to place your servers in Chicago rather than Los Angeles. Luckily, there are data centers just about everywhere. Data centers in larger cities will have more resources to help your servers run more efficiently—it's up to you to decide, based on your needs, where.
Granted, no one vendor will be a perfect fit for your needs. Therefore trade-offs are quite likely. But being prepared and asking the right questions you will have an easier time in finding that perfect fit for your outsourced data center.