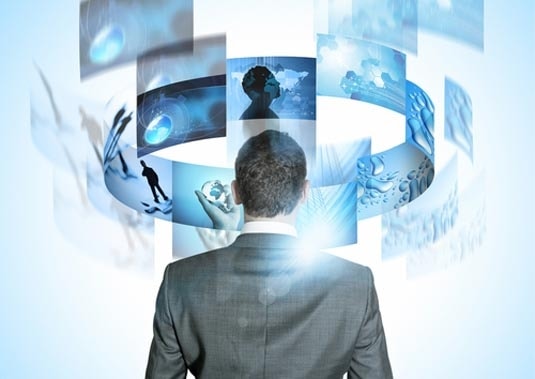 Top Management Books for IT Professionals
January 24, 2014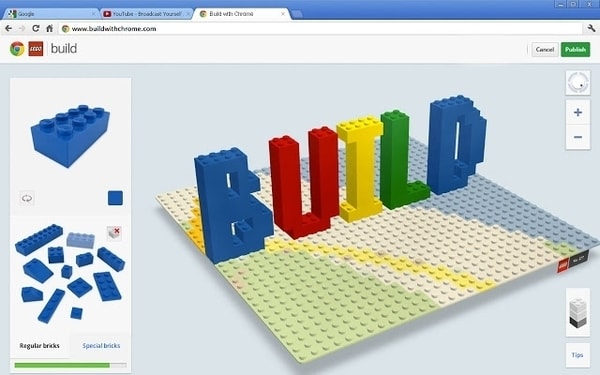 Google and LEGO Team Up to Distract You at Work
January 28, 2014
Like, a LOT of crazy stuff.
99% of the time, it's a complete hassle to go through the security lines at an airport.  Take your shoes off, take off your belt, your coat, put your computer/tablet/laptop in the bin, remove everything from your pockets–WE GET IT.  But, they are there for a reason:  to stop people from bringing potentially dangerous items on a plane.  Each year, the TSA highlights all of the crazy things that people tried to bring through airport security and onto a plane and, holy crap, some of it is insane.
Weirdest Things Found by TSA in 2013
Let's start at the top, because since 2012, there's been a 16.5% increase in people trying to bring guns onto a plane.  GUNS!  The kind that go *pow pow pow*.  Atlanta, Dallas, Houston, Phoenix and Denver topped the list of the most guns found during 2013, which isn't surprising if you've ever visited any of those cities (TEXAS!) (and also because those airports are the largest hubs in the country).  On average, the TSA discovered 5 firearms per day, totaling to 1,813 guns discovered in carry-on bags this year alone.  Some of these were probably just the unloaded gun, but don't act like people didn't try to bring LOADED GUNS onto a plane, either–like the gentleman from Pittsburgh who had a loaded .45 caliber strapped to his leg (go Steelers!).  Someone tried to sneak a shotgun inside of a golf bag!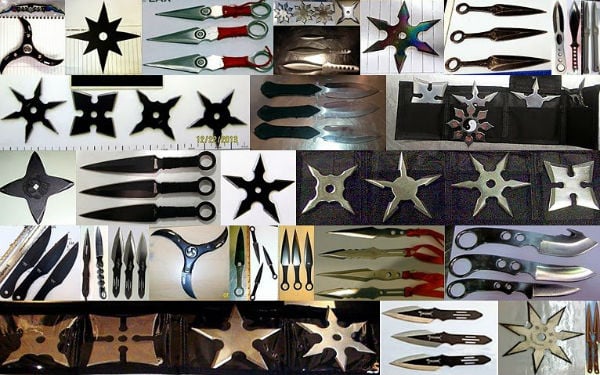 The fun doesn't stop there folks, because it just gets weirder and weirder.  What about 24 pounds of black powder?  Or what of the guy in Alaska that tried to sneak on a 3.2 ounce flask of black powder, 22 feet of fuse, and a large empty CO2 cartridge?  Sometimes, you're an explosives expert and need props to perform your job–like an inert suicide bomber's vest that is used for training.  Nope, that won't set off any alarms.  Are you a WWII buff and wanted to take home a souvenir?  Sure, I bet you can totally sneak a WWII era bazooka round onto a plane.  TSA also discovered 136 inert/novelty/replica grenades that people wanted to bring back to their homes.
It's not all guns and explosives, people.  They also tried to sneak live smoke grenades, flashbangs and a "sting ball" grenade that is used primarily for riots.  Just gotta be prepared for all those riots in the skies, ya know?  Also, don't forget about the knives, stun guns and NINJA STARS.  People tried to sneak an alarming amount of ninja stars on a plane, and when I say "alarming amount", I mean anything above 0.  Swords hidden inside canes were another great pickup by the TSA, because apparently those are things that people have.

For the grand finale, and possibly the two weirdest items to ever be confiscated by the TSA, we are jumping right to a medieval-era mace and a HUMAN SKULL.  Someone in Chicago, possibly a Renaissance Fair participant, wanted to bring a mace onto a plane–one that wasn't made out of plastic like a toy, but rather wood and metal–possibly to be used for the purpose of defeating an army of knights that will inevitably take over a plane.  The human skull?  It was found inside of a bunch of clay pots that were being checked.  According to the TSA, it slowed up the security checkpoint process for a little bit, because it's not everyday you find a skull inside of a clay pot.  Where did they find the skull, you ask?  Ft. Lauderdale, Florida–because of course it was Florida.
The most terrifying thing out of all of this is that this is just the stuff they FOUND.  Somewhere, in the skies right now, is a person with a bunch of Roman Candles and a battle ax.
(via TSA Blog)