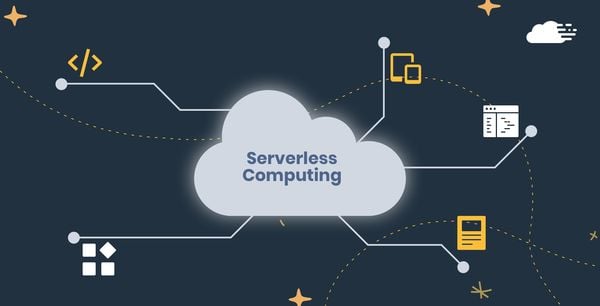 4 Reasons to Opt for Serverless Computing for Your Mid-Sized Venture
October 9, 2019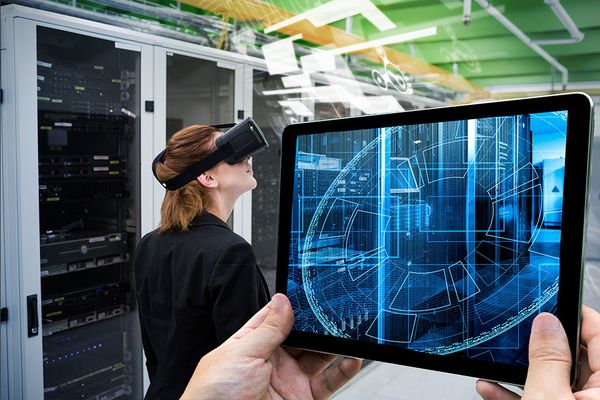 The Hi-Tech Data Center
October 10, 2019
The world we live in today, filled with the latest news, technologies, co-dependent relationships, would never be existent without the mere infrastructures of networking. Taking into notice a lighter meaning of the word networking, in life every individual need connections to survive, whether in the form of a support group or a gathering of people with similar interests, exchanging tips, informative advice and sometimes even rendering services to people within their infrastructural units with the hopes of fruitful results.
When thinking about networking, what else could hit the human understanding but the enabling of connectivity, the rearing of productivity among different circles, but speaking on a larger scale, networking as a whole combines every individual in the world in some form or the other through hardware or software determinants. There are so many means of networking that it really could leave one dumb-founded with its impact and importance.
There exists a whole lot of areas that networking is a part of. Some may include human interactions in person, and some largely depend upon computing devices that cross-connect within an area reaching out to the whole world through network connectivity. Before getting into the classification process, we first take a swing at the infrastructure of networking.
An Infrastructural Glance
The infrastructure of most units depends upon the components each is made up of. Just like the infrastructure of a flower is its petals, its stem, and the pollen and so on connecting up to one large unit, network infrastructure on the other hand is part of the IT world as a whole, prevalent in our entire system of life, interconnected to one another, for either external or internal communications harping network services such as IP addresses, satellites, wireless protocols, DSL, and T-1 Line. A network's infrastructure comprises of its hardware and software.
Its Hardware Mediums May Include
LAN cards

Wireless routers

Switches

Cables
Its Software Systems Include
Operating systems

Network security applications

Network operations and management

Firewall
Classification of Networks
Honestly, networking can be just about anything. From social groups like charitable organizations or to professional groups like two corporate firms making connections, partnerships or collaborating and, more importantly, the area of computer networking which keeps the world going. The great network of life and all its spheres are narrowed down into three types of classifications.
Social Networking

Professional Networking

Computer Networking
Computer Networking – the Real OG
It is quite fascinating how billions of people in the world are all connected through the age of computer networking. We are all interlinked to one another in some form or the other. To be on the exciting side of things, picture a wire that contains thousands of tiny live optical fibers engulfing every person within it.
The people can be compared to the bursts of light transmitted to every angle carrying messages and information across the globe through connecting wires and signals. Computer networking is the whole term, which further divides itself into two parts.
Wired Networking

Wireless Networking
Wired Networking
To understand things more clearly, it is always good to break things up. Wired networking refers to being wired in, using Ethernet cabling, or in short physical mediums. Though this form of networking is super popular for being low in cost and highly durable, high speed, security, and reliability, it is available to only short distances or local area networking (LAN). Some mediums of wired computer networking include.
Coaxial cables

are used for local area networks transmitting radio signals to all modes of local area connections and modes of applications. For, eg, cable TV and radio.                   

ITU-T G.hm

  stands as a body to generate the highest speeds of networks for local areas. Honestly, without the existence of ITU, you wouldn't be making any phone calls, or to think bigger, you wouldn't even be able to surf the net.                                                        

Twisted pair

as the name goes, is the twisting of insulated copper wires that connects one medium, say a computer to another medium, a telephone company, taking care of any interferences in signals known as crosstalk.

An optical fiber for the performance of data transmission uses each fiber thread to transmit light signals from one medium to another.
Wireless Networking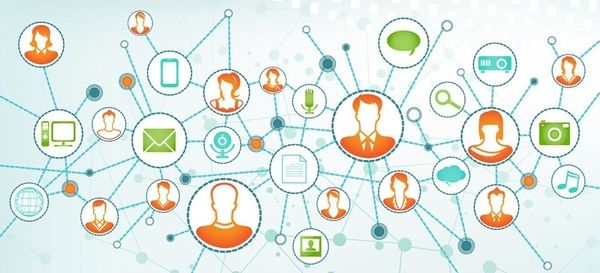 In comparison to wired networking, wireless networking does not run on the support of cables but rather on waves and signals. These waves carry data or information to many networks without having to be connected to any wires.
Some examples of wireless network connections include Bluetooth devices, Cellphones, satellite signals and communication, Wi-Fi, and much more. The medium of wireless computer networking is.
Terrestrial microwaves

often resemble satellite dishes that are commonly arranged in towers to cross-connect all the signals received through telephone communications. 

Communication satellites

–  are placed high above the Earth's equator creating portals to various telecommunications through a source connecting one transmitter to another on Earth.                                                  

Cellular networks

serve as low powered transceiver building up communication networks among regions divided into geographic locations.

Radio and spread spectrum tech

– are used mainly in wireless local area networks generating high-frequency signals enabling communications between many devices.

Free-space optical communication is what it looks like transmitting signals into free spaces, which can be almost anything like space or water for communication purposes.
Why Networking for Us Is like Water to Plants
Honestly, can you imagine a world with all it's billions of inhabitants being able to coexist without standard or even basic communication? How does one call up or try to get in touch with a family member, friend, or significant other without being able to use a phone, send out an email, or not use the internet?
In times like this, we can't help but wonder what the world would be like if not for such advancements in technology. Computer networking assists users all around the globe to be involved in one unit, sharing their resources and communication through the news, phones, emails, letters, and blogs, websites, and fan pages. Almost anything and everything is a part of networking.
The Future in Networking
With each year passing, the advancements made in networking will continue to grow and expand. There already are new approaches to better, faster, and more advances in networking which include:
5G

Digitized Spaces

SD-WAN

Machine Learning
In Conclusion
Understanding what and how much of an impact networking has on our lives, in fact, has now managed to take over our lives, will forever be a mystery. It has so many different components and factors of very minute details involved in connecting the world to one universal forum, communication.