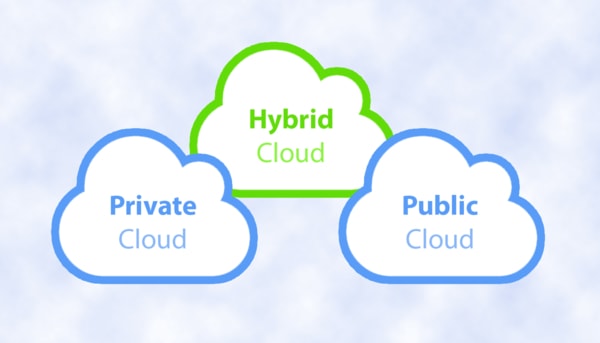 The Future of Cloud Entrepreneurship
June 13, 2016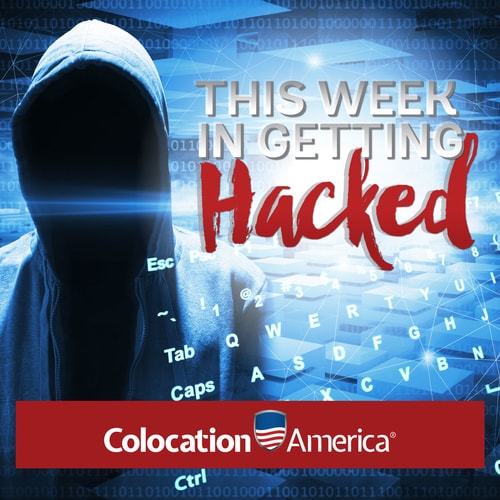 This Week in Getting Hacked: The Spam King Edition
June 16, 2016
As summer approaches and many cringe while opening their electric bills, we thought it would be appropriate to showcase the power-saving stars of our industry—the world's greenest data centers.
From Iceland to Washington to Australia, the need to make our data as green as possible is spurring clever innovations to the once power-sucking data center model. Let's take a look at the Top Five greenest data centers throughout the world.
---
Titan Data Center – Moses Lake, Washington USA
Once a United States Air Force Titan missile base specifically built by the Department of Defense to block any and all mechanical, electrical, or acoustic issuings which might unknowingly disclose sensitive data, the building is now being used by ServerFarm Realty.
The military base was operated from 1963 – 1965 and is located in a high-desert area where it can effectively run off of evaporative cooling, which, according to ServerFarm Realty is free.
The data center uses 85 percent hydroelectric power which keeps the carbon footprint low, without sacrificing anything a "normal" data center might. In fact, they claim non-mechanical cooling can be used for over 90 percent of the year.
According to the facility's website, Titan "records amazing PUE scores (Power Usage Effectiveness, with a ~1.18 ratio)." The claim those energy savings will "profit to our clients above all, with more competitive pricings, while insuring the respect of an eco-responsible ethic for our children."
---
Facebook – Lulea Sweden
One of the most used websites in the world would need several large data centers to operate smoothly. With all that data and all those data centers, one would imagine that Facebook would have a larger-than-normal carbon footprint (which they do).
However, the green-conscious social media titan is pushing green initiatives throughout the company, and none so much as their Lulea Sweden based data center.
The center relies on the cold air of its surroundings to keep server temperatures low. The air coming in is treated with water vapor to the proper humidity which, after cooling the servers, heats the offices. The data center is then fully hydroelectric and Facebook has determined it so reliable that they have reduced the size of their on-site backup power supplies.
Compared to conventional data centers, which operate at a 3:1 ratio of power needed  to power consumed, Facebook's Lulea Sweden center operates at a 1.04:1 ratio.
Facebook publishes the real-time PUE of this data center on its dedicated Facebook page.
---
Apple – Maiden, North Carolina USA
Another tech giant is trying to save fac—er, trying to reduce its carbon footprint by using just about as many renewable power sources that it can.
Apple's Maiden data center tries to combat a 2011 Greenpeace article naming the company as the leading offender of using dirty sources to power its data centers. Since then, Apple has been very upfront about its power usage and has started to implement solar, wind, hydro, and geothermal power usage for their data centers.
For this location, however, Apple is using power from two 100-acre solar farms as well as biogas from nearby landfills. The renewable energy from these sources is enough to power nearly 11 thousand homes.
As of completion in 2012, this data center boasted the most power from solar arrays of any data center in the world.
---
Green Mountain – Stavanger Norway
Not only is this data center one of the more awesome data center locations on the planet, it just might be the most green.
Boasting a 1.2 PUE, the Schneider-Electric owned data center uses locally generated hydroelectricity to keep prices low. And in the most Norwegian thing imaginable, the water is sourced from a fjord (we just can't get enough of that word).
The water from the fjord is pumped into the facility at a steady year-round temperature of 46℉ using gravity—that's right, the center is cooled using absolutely no energy.
Have we mentioned that they built the center into an unused NATO munitions facility? Seriously, this place is awesome.
It takes a lot to be labeled as a Tier 3 data center, but Green Mountain has done it.
---
Datadock – Strasbourg France
Claiming to be Europe's greenest data center, Datadock boasts a 1.18 PUE. That's because of their self-claimed unrivaled cooling system which makes use of the surrounding area's groundwater sources extracted by custom-built wells.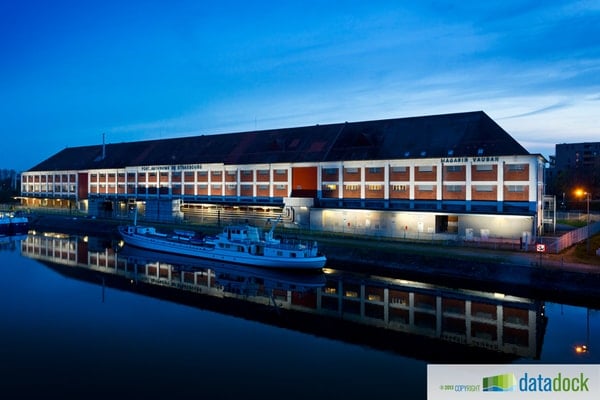 The well water is 53.6℉ upon extraction where it's used for taking the heat from the inner cooling cycle at the heat exchanges. This means that no water is polluted during the process, and no water is wasted as a result (which means they can reuse it).
---
Data centers were once labeled as power vampires, if you will, and frowned upon by conservationists and the human race alike. Their use is unquestioned, but their carbon footprints were becoming costly. Now with renewable energy sources becoming more and more cost-effective, data center companies are shifting towards these methods to quell the fires and give data centers an amiable connotation.
While it's not a comprehensive list, we certainly hope we've showcased some amazing green data centers. Is there a facility you would like to showcase? Comment below or email [email protected].