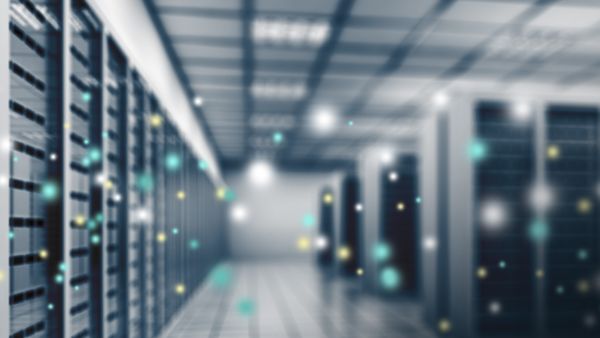 How Technology Has Changed the Data Center
November 8, 2018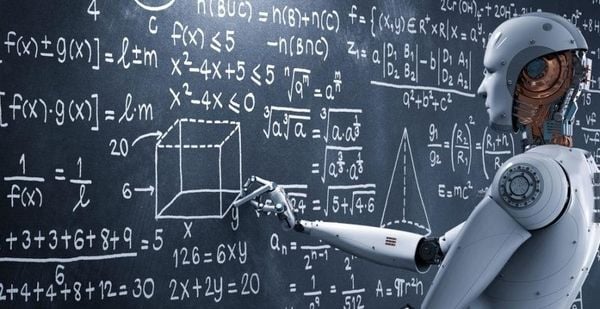 How Artificial Intelligence Is Being Used in the Classroom
November 14, 2018
How far would you go to protect your most valuable items? We go to all lengths to ensure our money, jewelry, and other valuables are protected. If you haven't truly thought about protecting your data—this article will change your mind and make safeguarding your data a priority. There are new and exciting ways to store data. This article highlights some of the most interesting data centers in the world.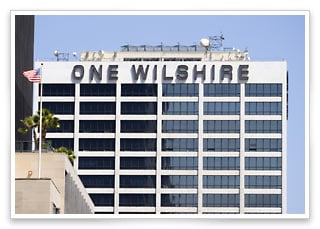 What Are the Advantages & Disadvantages Of Urban Data Centers?
There are many ways and places to store and protect one's data. Urban areas are popular locations for data centers around the world. The World Council on Data (WCCD), established "Local Data Hubs" around the world to guarantee a standardized way of controlling how data is managed. Buenos Aires, Argentina; Cambridge, Canada; Dubai, United Arab Emirates; Haiphong, Vietnam; Johannesburg, South Africa; Los Angeles, California; Makati, Philippines, and Minna, Nigeria are all a part of this global data movement.
What many of these data centers have in common is being located in an urban area. Although it may seem like an obvious choice to have a data center in an urban area—there are pros and cons for an urban data center.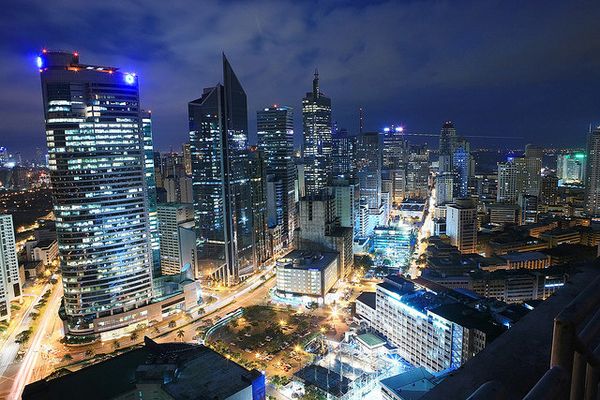 Urban areas also have the potential to deal with weather and natural disasters better than rural areas. Being in a densely populated area can offer better resources when it comes to handling a disaster.
There is also a factor of retaining employees. IT professionals are well paid and will many times prefer being in a city rather than a rural area because of the quality of life.
What Are the Advantages & Disadvantages Of Non-Urban Data Centers?
There are benefits of having a data center in a rural area. Being in a non-urban area can offer a significant cost-savings when it comes to building a data center. But being further away from the larger cities can also mean having to invest more in telecommunication costs.
One of the major disadvantages though is that non-urban data centers can lack redundancy power, communication, and transportation when it comes to dealing with a natural disaster.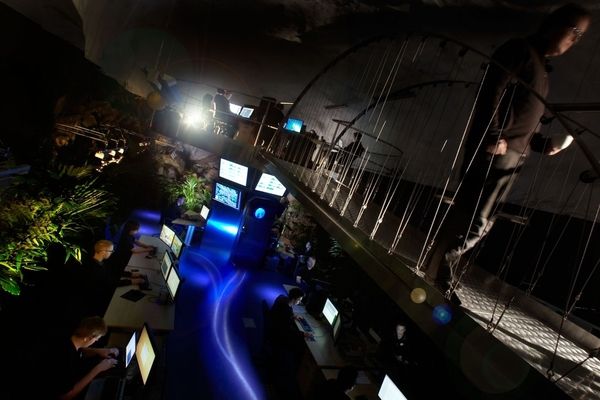 What Are The "Coolest" Non-Urban Data Centers in the World?
When you think of a data center—you most likely picture a skyscraper building in the middle of bustling cities like Los Angeles or New York. Although that is true in many cases; there are many noteworthy data center locations around the world that don't fit the mold.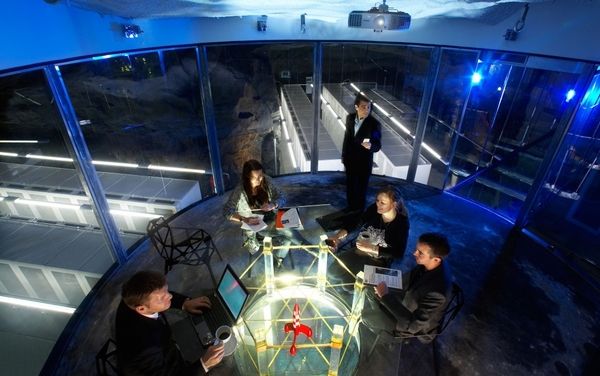 Nuclear Bunker Data Center
Inside an abandoned Cold War nuclear bunker in Stockholm is the Bahnhof data center. This Internet service provider has one of the most interesting data centers in the world. 100 feet underneath granite rocks sits 12,900 sq. ft. area Bahnhof uses as a data center. If you think the environment they've created looks like something straight from a James Bond film—that might be the case. Bahnhof CEO, Jon Karlung, used to work as a film archivist and is said to have been inspired by many films. The underground caves, plants, and glass conference room make this data center an attention-grabbing place to store one's data.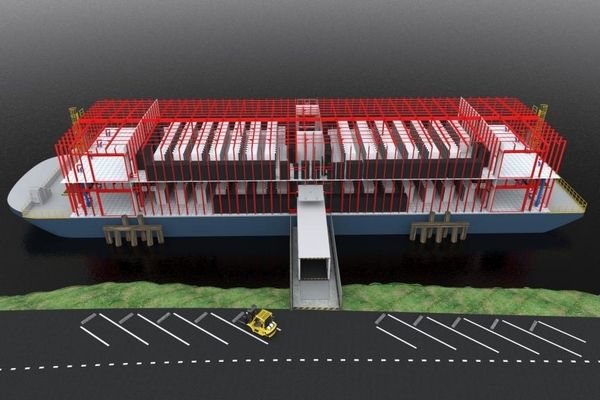 Ocean Yacht Data Center
Another fascinating data center is located on a yacht floating on a barge at the Port of Stockton in California. Nautilus Data Technologies has won multiple awards for their water-cooling technology, including, 2016 Startup of the year, 2017 Data Centre Cutting Edge Breakthrough award, and was nominated for an Edison Award in 2018. Nautilus uses the power of the ocean water to cool down its 230 ft. long and 55 ft. wide data center yacht.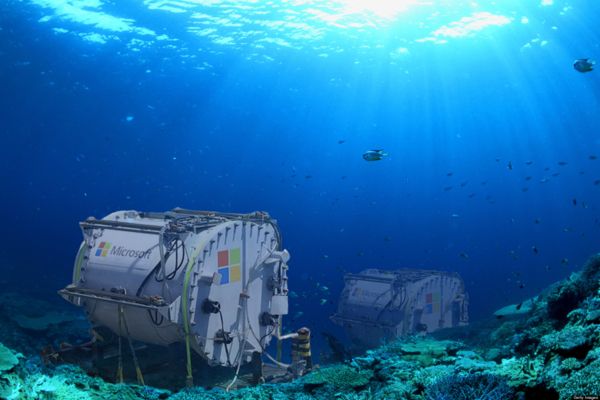 Underwater Submarine Data Center
Microsoft's Project Natick is another data center using the power and benefits of the sea, but takes it a step further and has completely placed the servers underwater. This 40 ft. long submarine looking data center holds 12 racks containing 864 servers. Project Natick was built in France and shipped to Scotland where it is currently. This data center is powered by the renewable energy generating electricity from the movement of the sea.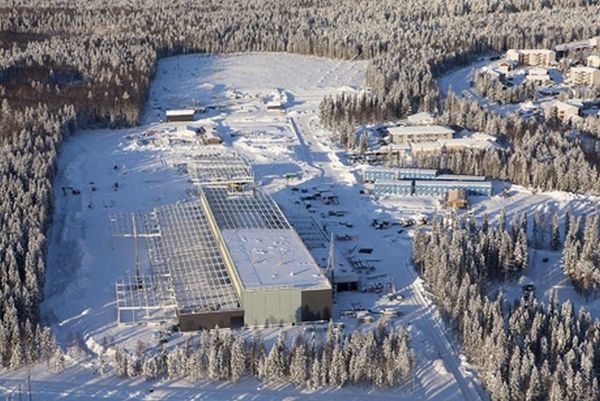 Arctic Circle Data Center
As you might be able to tell, data centers go to great lengths to keep their data centers cool. Facebook has taken a different approach to cool down its servers. The social media giant has built a data center 70 miles south of the Arctic Circle in Northern Sweden. The cold climate allows Facebook to use the outside air to cool its tens of thousands of servers in Lulea data center facility. The Lule River also produces 13.6 million megawatts hours of hydroelectric power. This data center is efficient in more ways than one.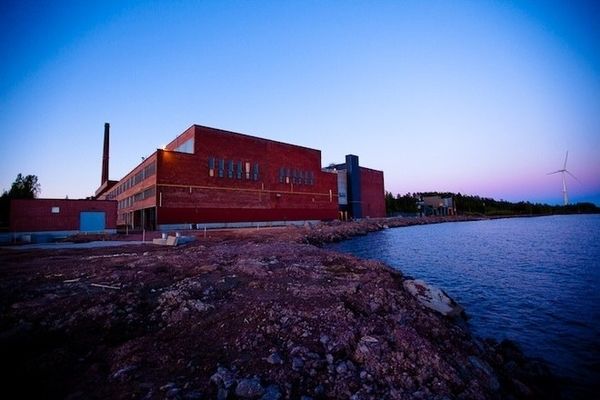 Paper Mill Data Center
Google is utilizing rural areas for one of their facilities as well. An old paper mill was turned into a data center in Hamina, Finland in 2011. This is one of the most advanced and efficient data centers that Google owns, and it should be after an overall investment of over $900 million. Hamina has a good combination of a good energy infrastructure, expandable land, and accessible workforce.
19th Century Cathedral Data Center
Another notable data center will be located in Finland, underneath Uspenski Cathedral, a 19th century Eastern Orthodox cathedral in Helsinki. This data center will be located in a vast cave under the cathedral and will use the regulated environment to reduce energy usage. Any excess heat that is produced from the data center will be pumped through pipes to heat homes around the area. The data center will not only use excess heat homes but will use half the energy of a typical data center. Helsinki isn't the only Cathedral data center though, there is also another 19th century cathedral data center in Barcelona, which also houses a supercomputer.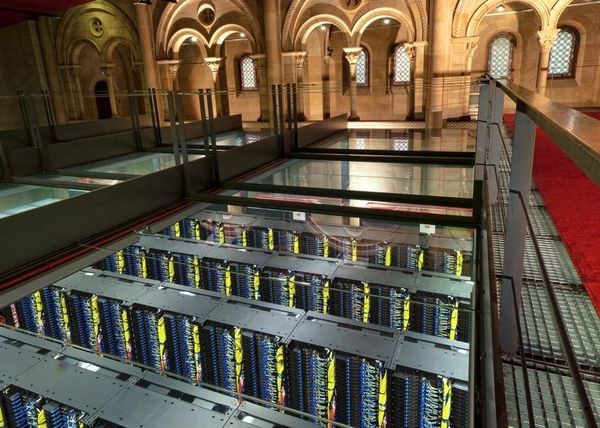 Mountain Data Center
Located under the Swiss Alps are two highly secured data centers known as Swiss Fort Knox. This is another data center that has taken advantage of an old infrastructure developed to be a nuclear bomb haven in the Cold War. Secure Infostor AG (SIAG) developed this facility. Two related companies; Mount 10 Swiss Data Backup and SISPACE AG (mainly used for storing and managing records use Swiss Fort Knox.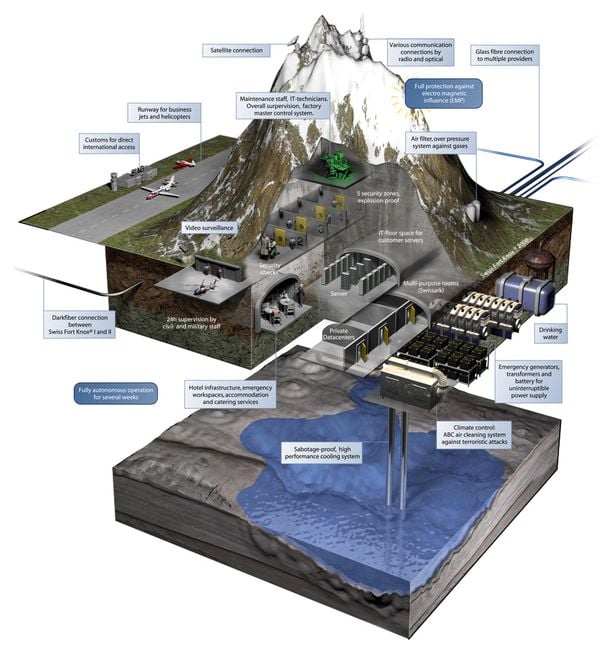 This data center is not only secure (face-recognition surveillance, bulletproof materials, vault doors); it also takes advantage of the climate and cooling nature being hidden deep inside the mountains. This data center also uses glacial water from an underground lake to use cool its servers.
Mountain/Mine Data Center
Lefdal Mine data center in Norway could possibly be on its way to becoming not only the largest data center in Europe, but it could have the smallest environmental footprint. It's built 500 feet deep within a mountain and is a six-story facility inside of an old mineral mine. Lefdal uses four glacial hydropower stations and two wind farms that generate more than 300 MW of energy. Located below sea level, it also uses a natural water-cooling system that doesn't need extra high-powered pumps. Although Lefdal is already operational—there's a 3-year plan to expand the data center from 10 MW to 200 MW.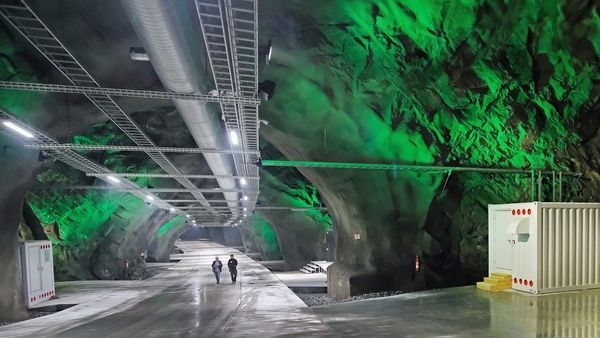 Conclusion
People are going to great lengths to protect their data. From mountain facilities, underground mines, nuclear bunkers, and underwater submarine data centers. If you haven't really thought about protecting your data—these extreme data centers should make you think about why people go to such trouble to protect their data. Information is power, and our data is important. While we may never get to store our data in any of these highly secure facilities, there are many data centers in your area. There are pros and cons to both an urban and non-urban data center, but wherever you decide to store your data—make sure you're protected. If you have colocation needs or if you're looking for a dedicated server—contact Colocation America today.