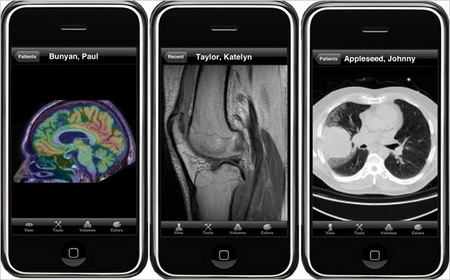 Why the FCC Is Focusing on Startups
June 7, 2012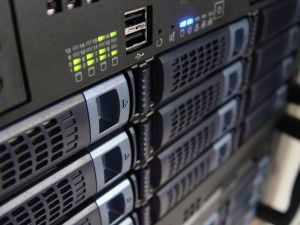 Dell's Latest Line of Storage Servers
June 13, 2012
This review of the new Windows Server 2012 will guide you through some of the exciting new features and developments including many cloud-based resources.
Although much of the current tech buzz has focused on the consumer editions of Microsoft's Windows 8, the new Windows Server 2012 Release Candidate (RC) has some notable upgrades, features and benefits for IT professionals and businesses considering Windows-dedicated server deployment.
"With nearly 300,000 downloads to date of the beta release, the excitement around this new Windows Server is unprecedented," said Microsoft's Jeffrey Snover in a press release last month.
For those considering managed Windows dedicated server hosting on the Windows platform, the new Windows Server 2012 offers cloud-era upgrades to server virtualization, server management and networking. Unlike Windows Server 2008, admins can now deploy a server without having to choose between a full or server core installation.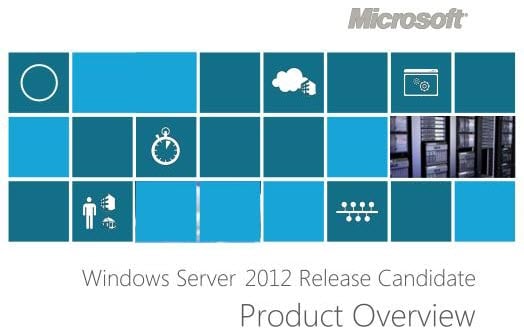 New Server Virtualization Capabilities in Windows Server 2012
The Windows Server 2012 Hyper-V is a flexible virtualization platform that can help IT meet current goals, and can provide an end-to-end solution for expanding your IT environment.
"Whether you are simply virtualizing your workloads or building a private cloud, new technologies available as a virtualization platform in Windows Server 2012 Hyper-V can provide a feature-rich and cost-effective solution. With Windows Server 2012 Hyper-V, you have the flexibility to build a server environment that can support your business needs in any phase of your IT life cycle," says Microsoft in their Virtualization Capabilities overview.
Windows Server 2012 Release Candidate (RC) Hyper-V offers support for up to 64 virtual processors and 1 TB of memory for your Hyper-V guests and 4,000 virtual machines on a 64-node cluster. Other capabilities include Resource Metering, support for Offloaded Data Transfer and improved quality of service to support minimum bandwidth demands.
New Server Management Capabilities in Windows Server 2012
The Windows Server 2012 offers new management capability across multiple machines, robust automation, and better compliance with industry standards; plus a universal experience across virtual and physical platforms.
New capabilities in the 2012 Server Manager include multiserver experience, batch deployment, and streamlined server configuration and deployment. In addition, the new Server manager offers integration with other management tools, and the ability to install roles and features on a remote server/offline virtual hard disk.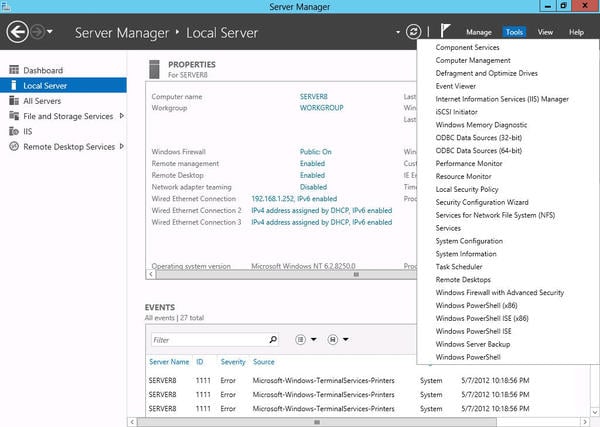 Image via Windows Server 2012 White Paper
"IT professionals can provision servers and offline virtual hard disks from their desktops without requiring physical access to the system or Remote Desktop Protocol connections to each server. Administrators can manage groups of servers collectively from within a single, integrated console, which enables them to respond to business-critical problems with greater speed and agility," says Microsoft.
New Networking Capabilities in Windows Server 2012
The networking capabilities in Windows Server 2012 have been expanding, allowing easier management of user and end-point connection, and network availability and efficiency. These enhanced features can also provide for seamless access to remote users to both local and cloud-based resources, and even allow seamless communication between private and public cloud services.
"Windows Server 2012 offers new and enhanced features that can help reduce your networking complexity in three key areas: connecting end users to IT resources, managing private clouds, and linking private clouds to leverage public cloud services more easily and securely," says Microsoft.
For more tips, tricks and insights into Microsoft computing, server virtualization and desktop management, check out WindowsPro Zone.