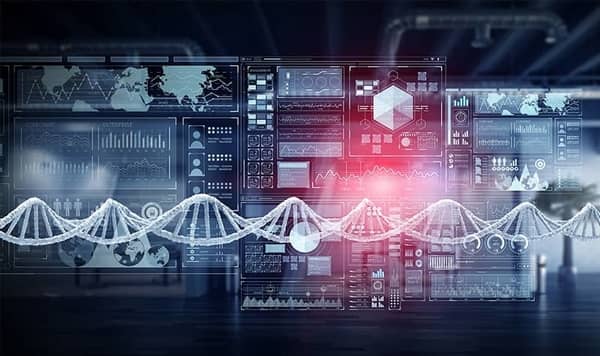 Nanotechnology and DNA Data Storage Is in the Near Future
January 25, 2022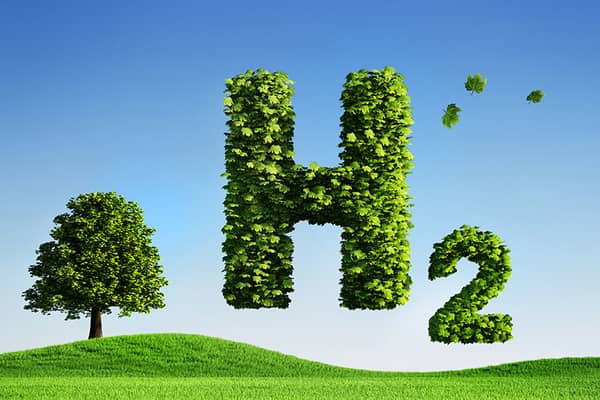 What is Nuclear Fusion and Green Hydrogen?
February 10, 2022
The capability of storing, processing, and rapidly retrieving data is exceptionally crucial in the modern digital world. Most consumers want instantaneous results when browsing the web. Websites should load within three seconds or even two seconds (if it is an eCommerce site). After these two to three seconds, users will give up and leave the site. Research has shown that 40% of consumers will not wait more than three seconds before leaving a website.
There are various forms of data management solutions, and understanding these solutions can be beneficial for understanding what your company needs. On-premise data center servers, remote data centers, and colocation data centers are some of the options that can be utilized by various companies depending on their needs.
There are various aspects to be deliberated on when choosing a data center solution that works for your business. Companies need to look at their budget requirements for processing, security, and location are all factors to consider when deciding on a data center solution. We will break down these various aspects to make things a bit easier.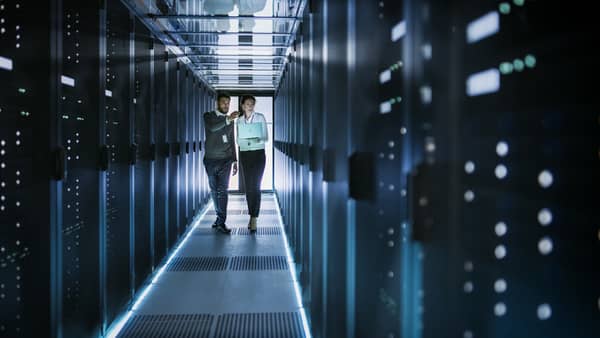 What is a Colocation Data Center?
A colocation data center houses data from various businesses within one data center operation. It is a data center that offers space, power, cooling, and security to host multiple computing hardware and servers companies. Colocation data centers provide these aspects, which also include network connectivity. There are several different reasons a colocation service could be beneficial for your business, including being economical, dependability and redundancy, scalability, and various locations.
Colocation Data Centers Are Economical
One of the main reasons many small to medium-sized businesses gravitate towards colocation is affordability. Many small businesses don't want to pay for installing and upkeeping an on-premises or in-house data center. A dedicated server from a data center provider may also be too expensive for some newer small businesses. Instead, colocation allows users to rent as much storage and processing power as it needs currently.
Another reason businesses are inclined to go with colocation service is it omits the necessity for a staff dedicated to operating and maintaining an in-house data center. All of the necessary infrastructure and maintenance needs could potentially be taken care of by the colocation data center. This can also save time and money by lowering the cost and increasing the staff's productivity on hand.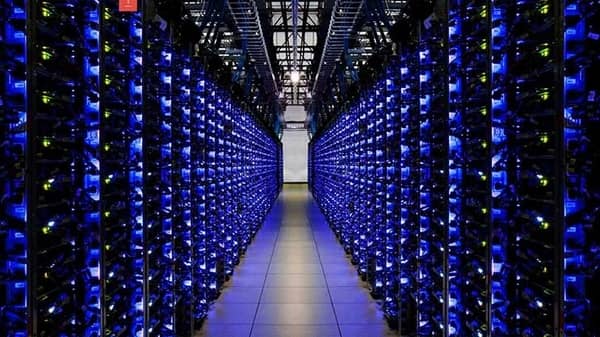 Colocation Data Centers Are Dependable and Offer Redundancy
There are several benefits that colocation data centers offer, including dependability. Data center services are held to a high standard that could be hard for in-house data centers to achieve. Uptime Institute Tier System's highest tier (Tier IV)  requires data centers to have an availability of 99.995% and just 25 minutes of downtime every year. The lowest tier (Tier I) requires the availability of 99.761% and downtime of only 28.8 a year. This standard of dependability is hard to achieve for small to medium-sized businesses.
Colocation data centers offer reliability and redundancy that would not only be difficult to achieve but expensive to accomplish as well. Backup power supplies, proper maintenance, including replacing components, plus time and human resources could potentially be very costly for companies operating their own in-house on-premises data center.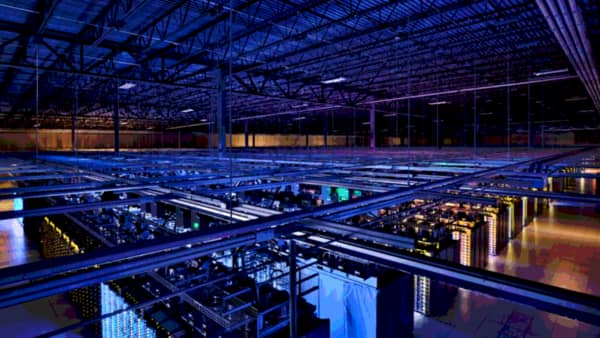 Colocation Data Centers Have the Benefit of Scalability
Another benefit that colocation data centers have is their capability of being scalable. A business can go through its share of ups and downs. As a business grows, so does its need for data management. An on-premises data center could be difficult to scale up as the business grows. Installations, maintenance, and management will be costly regarding time and money. Scaling an on-premise infrastructure can be next to impossible for some companies.
With a colocation data center, the worry about these different aspects doesn't come into play. Scaling up the infrastructure is simple and easy. The business needs to let the colocation data center provider know. This alone can save companies a great deal on their budget. This will be an essential consideration for businesses growing quickly or intend to expand soon.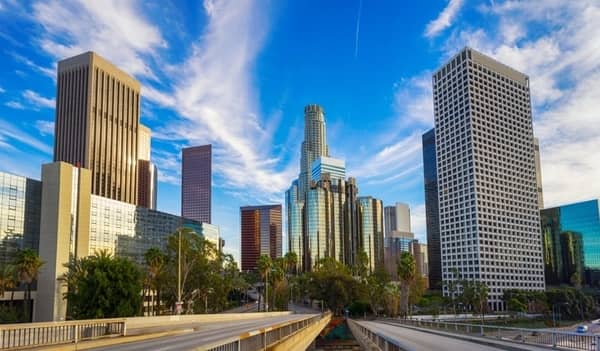 Colocation Data Centers Have the Best Locations
Colocation data centers offer an advantage over in-house data center solutions—various locations. The location of a data center is essential. Certain colocation data center providers allow you to choose a location that is close to your user base. At Colocation America, we have data centers in New York, Chicago, Miami, Boston, New Jersey, Connecticut, San Francisco, and Los Angeles.
One of the main reasons to have a data center in Los Angeles is the proximity to your end-users. Being close to the end-users can help counteract the issues regarding latency. Reducing the distance between the data center and the end-users can help establish faster response times. Los Angeles also hosts many thriving industries, including entertainment, technology, biomedical, and aerospace. The flourishing market of Los Angeles is an excellent location for your company's data center colocation.
Colocation America has five expertly positioned data centers in downtown Los Angeles. These data center locations include Los Angeles DC 1: One Wilshire on Grand Ave, Los Angeles DC 2: AON Center on Wilshire Blvd, Los Angeles DC 3: Digital Realty on 7th St, and Los Angeles DC 4: Digital Realty on 6th St. These various data centers have their benefits.
LADC1 is highly regarded as one of the most significant connectivity points in the Western United States and throughout the world. It connects to over 240 of the top carriers, enabling connectivity to the Pacific Rim to Central Asia.
LADC2 is the second tallest structure in downtown Los Angeles. It holds as a gateway for the converging needs of international carriers, content providers, large enterprises, and media and entertainment companies.
LADC4 sits across from LADC1, our One Wilshire location. This is our Telecom Center that offers unparalleled connectivity to East Asia. This location also has security measures that include biometric palm scan authentication and 24/7 operated controls to protect mission-critical projects.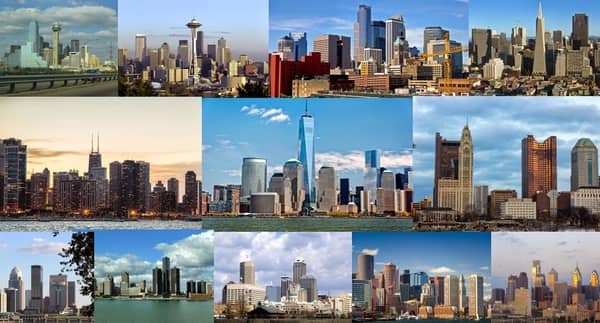 Conclusion
Data center colocation is a great option for many small, medium, and large businesses alike. The many benefits include affordability, reliability, redundancy, scalability, and location. Los Angeles is an excellent location for data centers as it is one of the most significant connectivity points for the entire world. Our Los Angeles data centers have everything you need to help your business flourish, which is why choosing Colocation America for your Los Angeles Colocation Data Center is a great option. But if you're looking for a data center in one of the other metropolitan hubs, we have you covered from coast to coast. Connect with Colocation America for all of your data center service needs.