Although it is not free (there is a subscription fee for the OS), Red Hat Enterprise is an open source operating system which means that the source code for the system is made freely available to promote the development for programs and software used by the operating system. Colocation America offers
dedicated servers
with the ultra flexible and amazingly stable Red Hat Enterprise Linux pre-installed.
What Are the Red Hat Benefits?
Reliable Security
In addition to the
data center security
from Colocation America, Red Hat Dedicated servers provide another layer of protection your server. Security updates are tested and automatically downloaded onto the server through the Red Hat Network.
Reliable Support
Support services by certified Red Hat operating system technicians make taking care of the dedicated server a no-brainer.
Automated Support Network
The Red Hat Network can manage a server with automatic updates for system files and software applications.
Access to New Software and Other Extras
Get access to beta version of new software and lots of extra features through the Red Hat servers Network.
Other benefits of Red Hat Dedicated server include:
Development Platform
DNS Servers (primary or secondary)
PostreSQL/Oracle/MySQL Database Servers
PHP/Apache/MySQL Web Servers
Mail Servers
SVN, CVS, Git Hosting
Game Servers
Shell Servers
Dom0/Xen Hypervisor
---
What Are the Minimum System Requirements for Red Hat?
The minimum hardware requirements for the
Red Hat operating system
are as follows:
Processor
- 2 GHz or higher
RAM
- 1 GB
Hard Disk
- 4 GB
---
Why Isn't Red Hat Enterprise Free?
Choosing a Red Hat Enterprise
Linux dedicated server
will guarantee that a business has an enterprise level operating system along with quality support from the Red Hat Network. Those that do not want to pay the subscription fees can opt for the operating system CentOS, which is a free version of Red Hat Enterprise. Although a
CentOS
server does not come with the support of the Red Hat Network, it does not require any licensing fees. For businesses that depend heavily on their server to run without hitch and cannot deal with the hassle of troubleshooting a server, the Red Hat Enterprise operating system is the perfect choice. A subscription to the Red Hat Web Server Network provides a server with new updates, recent patches, web application support for brand name software, and security updates to keep it safe. All the software applications that come with the operating system are fully certified with a minimum of seven years support from the Red Hat Network. The Red Hat Network is comprised of expert engineers that have taken classes and received certification from the Red Hat Certification Program.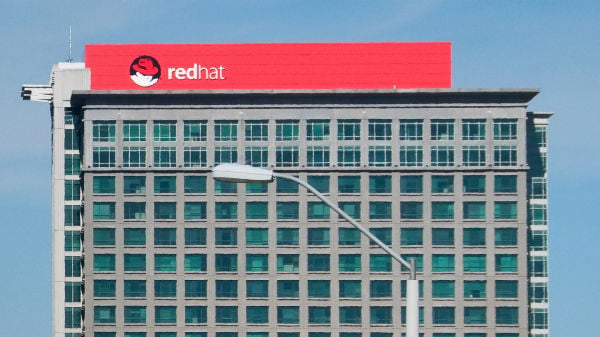 This network is what makes the operating system famous by providing outstanding support for the system's security and stability.
---
What Is Cygwin?
Cygwin
is a set of tools that talks with Microsoft Windows and allows Linux/UNIX applications to run on that platform. Cygwin is especially useful because it allows users to remotely login into any PC from a Linux system such as Red Hat Enterprise.