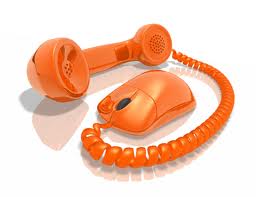 Softswitch
is a VoIP software database containing users' information and phone numbers. When a VoIP call is placed, the softswitch uses the information to route the call or accept a call through an
IP
network and
PSTN
. The user's information is then located and the current IP address and devices associated with the user are accessed to complete the call. If the information is not stored on the softswitch it will make a downstream request to other softswitches until it can find the proper account information. Once both calling devices are found, the softswitch connects the two endpoints together allowing an exchange of data between the two softphones or IP phones. Because of all of the different functions of a VoIP softswitch, it is difficult to find the best
VoIP softswitch
solution form a softswitch vendor. Fortunately, there is a wide range of VoIP softswitches available on the market to choose from. Certain
VoIP
softswitches can cater to different needs.
Features of a VoIP Softswitch
Many mainstream VoIP softswitches now offer Network Address Translation and Port Address Translation supported by firewall components. This enables connection from different IP networks onto different
subnet
, and also provides public and private network address translation.

Colocation America has teamed up with the top VoIP software providers to offer our VoIP server systems that combine high stability and security. This is the ideal solution for a
VoIP service provider or a telecom startup
that needs a white label platform.
Features of a VoIP Softswitch Dedicated Server Are:
Support for SIP and H.323 protocols
Voice, Video, Text to Speak, and Messaging
Class 4 and 5 Capabilities
Phone services (call transfer, call forwarding, call/video conferencing, call waiting)
Callcontrol, callback, call shop, and call routing
Management of User information and DIDs
RTP/RTCP
Nat handling
Encryption and tunneling
CRM and Predictive VoIP dialer
How Does the Softswitch Work?
Having a VoIP softswitch is a significant component of any VoIP business and must be carefully chosen. It works in tandem with other network devices and makes VoIP calling possible. The VoIP softswitch performs many crucial tasks but the most important role is to successfully route calls from network to network. These deal directly with calls from packet-based networks to circuit based networks such as a public switched telephone network (
PTSN
).
VoIP Protocols
For a softswitch to connect with the network devices required to make VoIP calls a form of communication protocols must be used. In order to connect everything together it is necessary to have a communication protocol to exchange data between the devices. On each end of a VoIP call there can be a combination of analog, IP, or
soft phone device
. Digital-to-analog conversion requires a codec to convert one signal into another while soft switches are used to map the calls. VoIP uses several different protocols which defines the way in which the codecs connect with each other and to the IP network. The International Telecommunication Union (
ITU
) has created a standard protocol, H.323, which is widely used by many VoIP providers. H.323 protocol was originally designed for video conferencing but has been developed further to provide support for real-time data sharing and VoIP audio application. H.323 is actually a suite of different protocols developed for different applications. Here is a brief rundown of all the H.323 protocols:
| Video | Audio | Data | Transport |
| --- | --- | --- | --- |
| H.261 | G.711 | T.122 | H.225 |
| H.263 | G.722 | T.124 | H.235 |
| | G.723.1 | T.125 | H.245 |
| | G.728 | T.126 | H.450.1 |
| | G.729 | T.127 | H.450.2 |
| | | | H.450.3 |
| | | | RTP |
| | | | X.224.0 |