Dedicated Hosting Server | Colocation America
Dedicated hosting server plans not only offers maintenance support but it also gives many other useful benefits for a company looking to gain a better, stable environment for their servers. Improve bandwidth capabilities, better security, and reduce problems with downtime. An improved bandwidth speeds will help when there is an increase in traffic to the website allowing a business to be in a better position to fulfill their customer's needs. With a better security system any businesses that decide to host their servers can expect that their data are secure and protected from unknown breaches.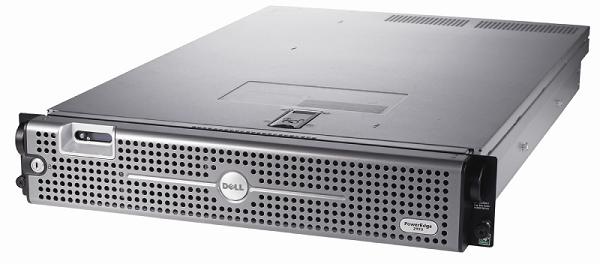 Reducing downtime means more uptime which means managed colocation customers will never be turn away because the website cannot be reached. These crucial benefits is why more and more people decide to host their servers as they want to make sure that their business data is secure and their websites stay up consistently. Allowing another person to run your server allows for business to eliminate all the complication that can arise from hosting its own server which in turn can amplify your success rate.
Focus on Developing Your Business, Not Your IT
A dedicated hosting server allow a company to simplify its IT operations, making it easier for the company to continue with their daily business while staying updated. This will allows for maximum reliability and let the company focus more on the business aspect of their operations since their server will now be looked after by another entity. Not having to worry about keeping its server up to date or the uptime of the server will allow a company to become more efficient and productive.
Usually new companies make the mistake that hosting their own server is a simple process and go at it alone. This usually leads to complications such as out-of-date server software and long downtime, which can hurt their business, or wasting time trying to figure out the complex server hosting process. With a team of dedicated server experts, server hosting allows a company to not have to worry about maintaining their servers and gives assurance that their website will not experience any downtime.
Comparing Hosting Server Options
One can innately understand the cost benefits of unmanaged server hosting. But unmanaged hosting is not for novices, as it involves high risk and constant maintenance. It demands time and expertise, so if you don't already have in-depth experience with web hosting and server maintenance, managed server hosting is a far better and more cost-effective solution. When unmanaged, any updates that need to be applied will have to be done manually, and the inevitable problems that arise will be your sole responsibility. This translates to unexpected extra costs which may exceed the cost of having a managed server in the first place.
Consider the benefits of managed server hosting. Managed server hosting is usually the standard choice for dedicated server owners. And, with the rise of cloud computing, this means that the cloud can be combined with dedicated server management, ensuring that at any given time, your site or application will be operating smoothly and accessibly, regardless of the amount of resources demanded by your business. Server hosting services provide secure regular backups, all maintained on a separate server from which you can seamlessly restore them. You can even run the site or application from a backup server in the event of a security breach or server crash. At Colocation America, our single server & partial rack packages are flexible, fully managed services & can be tailored to meet your specific needs, all at a low, affordable cost starting at just $99/month.
Our Dedicated Server Specials:
Server
RAM
Drives
Bandwidth
Setup
Intel Xeon
Dual Xeon 2.4


$99/mo

4GB
2x73GB SCSI HD
5,000 GB
Free Setup

Intel Xeon


Dual 3.06


$199/mo

6GB
2x146GB SCSI HD, Raid Key
5,000 GB
Free Setup

Intel Core


Single Quad Core 2.66


$299/mo

8GB
2 x 250G SATA HD, Raid Key
5,000 GB
Free Setup

Intel Quad Core


Dual Quad Core 3.0


$399/mo

16GB
4 x 500G SATA HD, Raid Key
10,000 GB
Free Setup

Intel Quad Quad Core


Quad Quad Core 2.93


$699/mo

32GB
4 x 500G SATA HD, Raid Key
10,000 GB
Free Setup

Custom Server


Any type of processor as per your request


Varies
Varies
Varies
Free Setup
"All Dedicated Servers include a dedicated 100Mbps port upgradeable to 1Gbps Dedicated GIGE port"