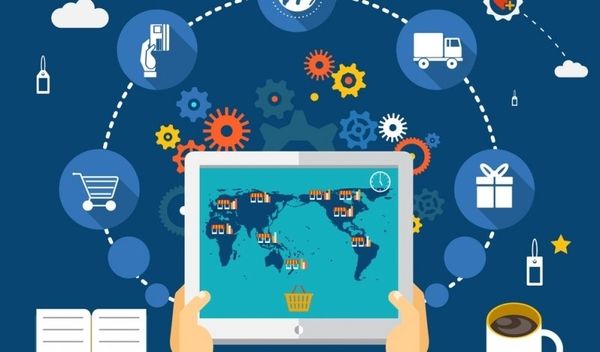 Top Reasons to Migrate Your Business to the Cloud
May 3, 2019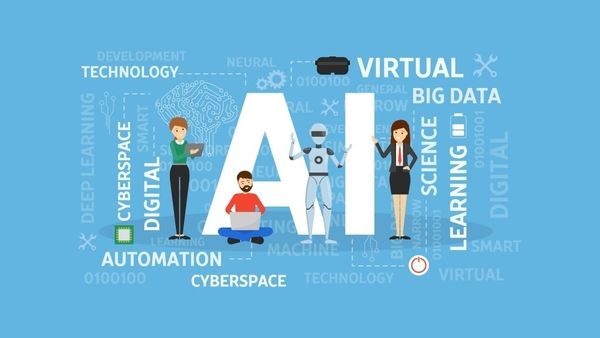 How AI Will Sort through the Mess That Is Big Data
May 7, 2019
Regardless of the size of your business, you will need to take the necessary steps to ensure its safety and security online. The consequences related to a lapse in security or data breaches can break businesses in the long run.
Consider the fact that all associated stakeholders will lose faith in such a business, for which reason it is even more important to keep your business secure online at all costs. If you are looking for ways to make this possible, the following five tips will do just that.
Stay Clear from Malware
Just like you would never want to leave the backdoor to your home unlocked at night, you will not want to leave your business open to cybercriminals. To make this possible, you will need to secure every computer.
Malware is designed to damage or infiltrate a network PC without your consent or knowledge. To protect your business from malware of any kind, here is what you will need to do:
Turn on the onboard firewall on your router. It is not entirely enough to deal with malware, but it will act as your first line of defense.

Get the best security software programs for all your PCs. It would be best if you spent more than expected, but it will be worth every penny.

Employ good security that will automatically adjust itself according to the device being used. The level of protection should change depending on whether or not they are in the office.

Get antispam protection to get rid of unwanted email. It will block distractions and risks for employees, all the while preventing malware from getting into systems.
Tackle Social Media Effectively
In this day and age, the importance of social media cannot be denied. It is here to stay, so you will need to empower your employees regarding guidelines and the best practices they need to adhere to while using social media platforms.
Instead of just anyone, assign an individual or individuals that will speak for your business. Make them responsible for writing about external and internal events.
In your security policy, do not forget to include social media sites like LinkedIn, Twitter, Facebook, and others. The non-disclosure agreement will ensure that confidential information remains intact.
While using any social media platform, be smart:
Only publish the information you are confident about.

No matter what you have in mind, always prepare for the worst, it will save you from many problems later on.

To expand your contact list, don't just add anyone. Only add people you trust.

Avoid clicking on links from unknown contacts.
Ensure Usage of Strong Passwords
Passwords are vital for business networks, as they prevent unauthorized access to your data. To decrease the chances of success for hackers, cybercriminals and third party agencies, use stronger passwords by incorporating more characters and keystrokes.
Use passwords with at least a minimum of eight characters, not excluding numbers. This will stop simple attacks dead in their tracks. However, do not stop there; request password changes frequently. To ensure employees are changing their password more often than not, time out old passwords.
It is important to note that your employees may even need to be educated about some malpractices while dealing with passwords. Discourage them from writing down passwords, or using guessable passwords that could put your business at high risk.
Be Critical about Internet Security
The latest security threats can be dealt with using top-notch security solutions. Your employees will not think about security nor will they restrict themselves from accessing the internet or the network. To make things easier for them, make security transparent and automate updates.
Apart from providing a guideline for web use, adopt solutions that prevent unacceptable use. One way of making this possible is by using URL filtering to block unproductive or risky sites.
Develop a BYOD Plan
Employees bringing their own devices to work (BYOD) can also put your business at risk. To handle BYOD risks, you will need to develop a BYOD plan. It will serve as a safety net against mobile system costs and legal repercussions. You will need to draft a customizable, clear and comprehensive BYOD policy that covers subjects like location tracking, internet monitoring issues, and data deletion.
To lessen probable pitfalls, anticipate employee usage of mobile devices. Mobile device management solutions and virtualization are effective in controlling access and network bandwidth for employees.
Most businesses adopt the BYOD trend to increase overall productivity, but very few take the time to assess whether the trends if worth their investment. Keeping this in mind, you will have to monitor your use of BYOD to prevent future device security lapses and justify its deployment.
These are just a few of many ways you can go about ensuring your business is secure online. If you want to take things up a notch, you should also consider getting a Business VPN.
With the help of a business VPN, employees can be given new IP addresses, thus masking their original ones. Since their internet traffic will be hidden and encrypted, it is highly unlikely they will be compromised or attacked. At the same time, they will not have to worry about private and confidential information being monitored or recorded by surveillance agencies, or even ISPs for that matter.
Of course, there is more to online security for businesses than meets the eye. What is important is that companies realize that they will need to adapt if they wish to survive. These days, the measure of success for a business is based on factors like internet security, client confidentiality and so on. Believe it or not, it could also give companies the edge they need to stay ahead of their competition.
Remember, all of this will only work if you take the lead. Lead by example so that others follow you without hesitation. Don't be the reckless one, and if you do come across a way that will improve the overall online security of your business, be sure to let other people know as well.