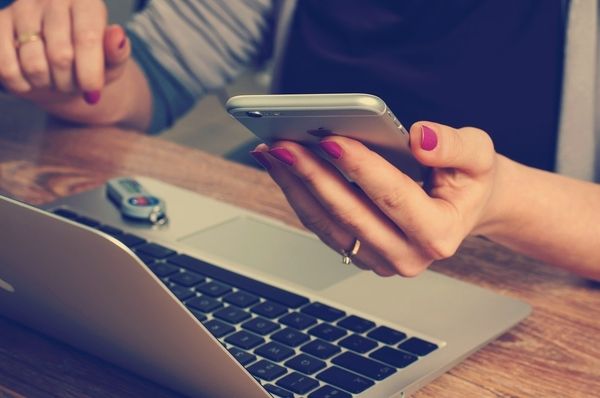 How Financial Technology Companies are Evolving Consumer Spending
May 16, 2017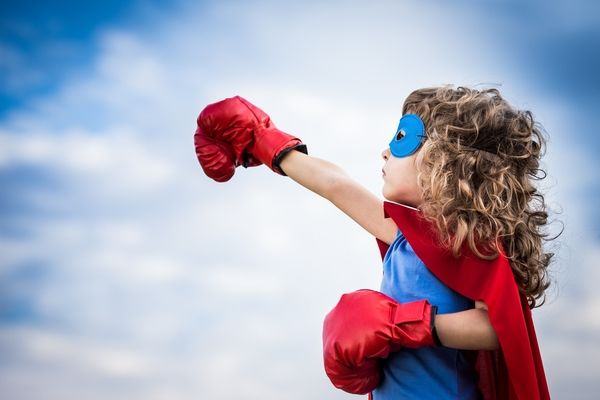 Thoughts from a Nonprofit Funder: The Colocation America STEM Grant Journey
June 5, 2017
As your company expands to multiple office sites, your employees may find that they have difficulty collaborating with their colleagues who may be miles or perhaps even states apart. They might be unable to gather in a single room and discuss options for their projects, or to chat over lunch about possibilities.
Group emails can be cumbersome, and three-ways calls are irritating and generally old-fashioned. In today's global economy where many businesses are frequently collaborating with partners and offices spread out across the globe, embracing new technology is the key to enabling your employees to maintain strong communication with their fellows.
Here are five fresh ideas for how you can provide your employees with high-tech ways of working together while saving time.
File Sharing All Over the Place
While file sharing has been around for quite a number of years, newer online hosting sites are making it easier for your employees to share files with each other outside of your own company's servers. Initially it can be unsettling for a business owner to contemplate allowing data to leave the security of their own server's, but it is becoming increasingly essential to facilitate growth and diversity.


Dropbox is incredibly popular and Google Drive is another good option. Team members can simply drag and drop files into the shared folders on whatever file sharing site you choose to use, and all colleagues can view them and edit them.
If your business is one that requires a very high level of security, there are third party providers who can mediate and manage access to this type of sharing. File sharing makes it easier to share ideas in a fast-paced work environment.
Video-Conferencing (Like Piperchat….)
With video-conferencing, your employees can connect face-to-face with each other to chat about projects or to brainstorm. Older audio-only systems were good but were missing the human sense of interaction as well as the visual cues that are possible with video technology.
Using this type of tech, your employees will be able to connect using desktop computers, laptops, tablets or even mobile phones on a variety of free platforms such as Skype, Webex or Google Hangouts. New technology provides crisp, clear pictures with limited to no lag time on audio or video.
Remember that when using conferencing options like those mentioned here, the speed and quality of your internet connection makes a big difference. Be sure to keep your office space provided with high-quality and high-speed internet in order for this to succeed.
Instant Messaging for Today's Audience (Please Don't Use AIM)
Instant messenger was incredibly popular ten years ago. Today, it can still be used successfully in your company for short, fast bursts of communication when your employees do not need to communicate face-to-face.


Instant messaging is like sending a text message to someone over the computer and provides a long-running conversation to keep all colleagues in the loop on a project. Many online video-conferencing sites offer instant messaging capabilities as well.
While some options are readily available and very easy to use, like Google Hangouts, there are also options like Glip and Slack that provide a higher level of security for their users. It's important to consider your needs and your budget when deciding whether or not to invest in software of this nature or simply to use the free mediums that are readily available.
Updating for Task Management Software
By updating your collaborative software, you can be sure that you are getting the fastest and most bug-free programs available. Many software updates provide improved video or audio, speed up Web-based services and instantly update shared documents. You may want to try the latest releases of AtTask or MediaWiki, which allow you to manage your projects and assign tasks to your employees. Internal documentation keeps employees on board and clear as to what is happening with the project.

Nowadays there is an incredibly large variety of software out there designed specifically to streamline business process and make your life as a manager or business owner that much easier. Software like this isn't just convenient, it's also quite cost-effective and can even pay for itself rapidly by saving your hourly employees time in performing their mundane, day-to-day tasks.
Using VoIP Software
A phone call can be a huge asset to solving a problem across offices. However, when colleagues cannot reach each other because someone is away from the phone, projects become delayed and employees end up wasting time. Today's Voice over Internet Protocol technology allows colleagues to reach each other through a landline phone, cell phone, laptop home phone or mobile app using the exact same phone number for all.
This flexibility may also allow you to let some employees work from home. While choosing whether or not to allow your employees that specific accommodation is up to every business owner, VoIP type software is rapidly becoming something truly indispensable for many businesses.
New and improved technology has allowed employees to collaborate with their colleagues wherever they are in the world. Whether they are in the next building over or halfway around the world, online systems, such as file sharing and VoIP, lets them feel as if they are in the next room.
While it may feel like a huge learning curve as you attempt to introduce your employees to these new possibilities, you can encourage them with the time they will save as well as with the sanity they will gain with high-tech procedures that are much easier than they were even five years ago.
Some are so easy that all your employees will have to do is plug in a Web address or pop a USB cord into their laptops.