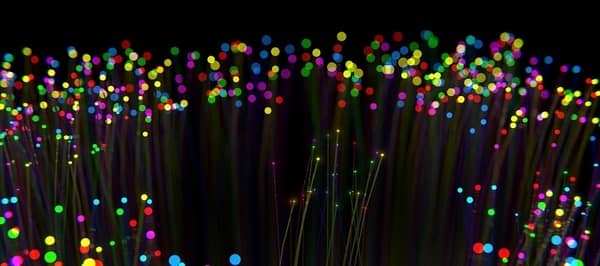 Dark Fiber Is the Data Center Industry's Next Venture
September 3, 2020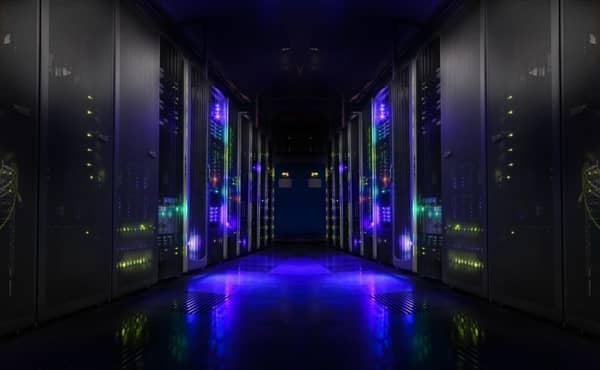 What Is a Lights out Data Center?
October 1, 2020
Electrical metering is crucial for data center management. Optimizing power management is an important part of managing a data center. This involves monitoring, identifying, and monitoring processes to improve power efficiency. Data centers require an incredible amount of power, which is why improving power efficiency is always one of the main goals and objectives of data center managers. We will discuss how advanced multi-circuit metering can be beneficial for the data center environment and everything that goes into making this happen.
Data Centers Striving to be More Power Efficient
Data centers consume a tremendous amount of energy, and the efficiency of a data center directly affects its carbon footprint. Data center's around the world are looking for the best way to become more energy-efficient and taking steps to become more environmentally friendly.
A major concern for data center operators is keeping the temperature inside of the data center regulated. As electricity burns to power the data center excess heat is produced which also requires cooling units which also adds to the energy spent. Data centers have a large carbon footprint, but new technologies are changing the way data centers are managed.
What Is Data Center Electrical Metering?
Data center electrical metering is an important part of data center efficiency. Metering is essential to precisely determine power usage effectiveness (PUE) value, and it is a driving factor to improve data center energy efficiency. PUE is the ratio of the total amount of energy used by a data center facility to the energy delivered to computing equipment.
The PUE measurement is important to the owner and operator of a data center, as well as the customer. Power costs don't just affect the data centers, but it also affects the customers. Most data centers charge based on usage (measured by kW/hr. The better the PUE rating (the lower the better), the lower cost is for the data center and its customers.
What Is Advanced Multi-Circuit Metering?
Metering is a standard part of data center management, but only metering at the site and building level (while the cheapest option) isn't as sufficient when needing to completely determine system and facility performance. There is a gap in information if a data center is only monitoring its system by a traditional branch-circuit monitoring system. This is where Multi-Circuit Monitoring Systems (MCMS) come into play.
Advanced MCMS is smarter metering hardware that can be incorporated with your current legacy system. Advanced MCMS is a complete system for monitoring, tracking, and also predictive analysis. These systems are used instead of multiple single-point meters and simplifies it by using a single cutting edge system.
Benefits of an Advanced Multi-Circuit Metering System
By using a "calculation engine", advanced Multi-Circuit Metering Systems offer many benefits over older metering systems. Some of the benefits include:
One of the most intriguing aspects of an advanced MCMS is not only is it compatible with older legacy systems, but it is also ready for the future. The systems are modular and are scalable to easily accommodate future industry standards.
MCMS is a smart solution that can support multiple protocols at the same time. This can include REST, BACnet, MODBUS, and SNMP. This allows for easier integration into software systems without additional conversion device costs.
It offers more functionality. Traditional meters give data center managers data on Volts, Amp, and Watts. Now, a single MCMS meter will provide the same data plus harmonics, waveform capture, sag/swell, and will also measure the presence of voltage at the circuit level.
MCMS uses native Ethernet and will not require overhead software. It will easily connect to standard protocols. It also uses larger data storage capacity and higher polling rates. This will allow key data to be taken for later analysis. MCMS is easy to set up, manage, and customize. You can easily install it without a service technician or a vendor software support team. Your new system can be up and running quickly.
A major element that MCMS has over traditional systems is the capability to incorporate upstream and downstream power utilization data, and also combine additional analytics for functionality. Overall, MCMS gives data center managers more analytics to be more power-efficient.
Data Center Operations are Going Green
Data centers use a lot of energy, which is why the entire industry is looking for ways to be more environmentally friendly. Because we live in a world that relies on a tremendous amount of data and at the same time dealing with the issue of carbon emissions and global warming—data centers are doing all that they can to reduce its carbon footprint.
There are a couple of different ways data centers are going green. The first one is solar power. Some of the biggest companies are using solar energy to power their operations. Apple, Amazon, Target, Walmart, and Google are all using solar energy. Some companies like Microsoft are even pledging to be 100% carbon-negative by 2030, and others like Google and Apple have already hit that mark.
Companies are also harnessing the power of wind energy and/or artificial intelligent management systems to become more energy-efficient and more environmentally friendly. Incorporating artificial intelligence technology will help data centers become more efficient. AI-based solutions can help with their advanced algorithms. AI can also help optimize servers by finding and predicting issues, enhancing processing times, and reducing risks. AI systems can help manage the distribution to storage and balance power surges by analyzing the grids before and after they are absorbed helping reduce power congestion. AI can bring your data center closer to an energy-efficient autonomous system.
Conclusion
Data centers and its managers are looking for the best ways to become more power-efficient. Data centers have already incorporated greener ways to power its data centers including solar power and wind power. But advanced MCMS can help ensure the power harnessed is monitored better and used more efficiently. MCMS can be beneficial for your data center operation and many levels. Because data centers have been known to use a tremendous amount of energy—the industry is looking for different ways to be environmentally friendly. Advanced Multi-Circuit Metering Systems will be one of the ways this is accomplished.