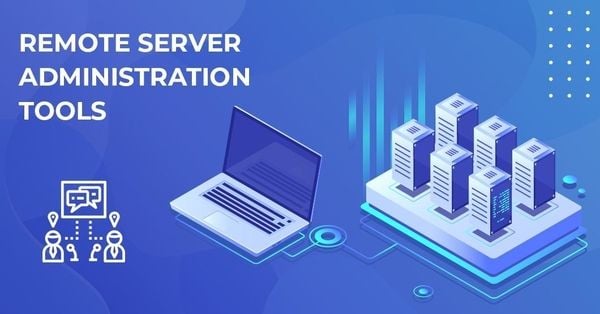 The Importance of Remote Server Administration Tools
July 16, 2019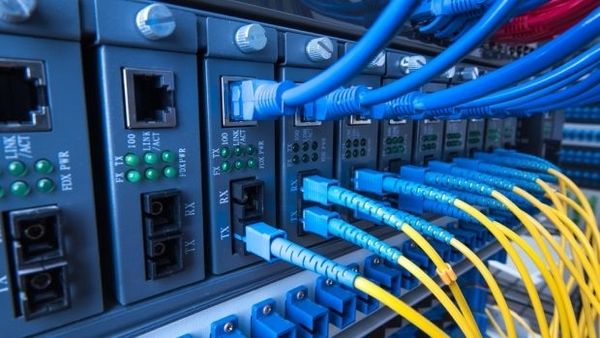 Application Server vs. Web Server: Differences and Similarities
July 24, 2019
What part of this contemporary world is not touched by Artificial Intelligence (AI)? Yes, gone are the days when we used to perform tasks manually. From business operations to household chores, the interference of innovative technology is everywhere. 
No wonder, intelligent or smart machines are persuading every aspect of our life and making it more efficient and more straightforward. You all must agree with me that AI is intertwined in our day to day life in such a way that it is tough to imagine living without it.  
Today, I am going to reveal some incredible ways in which AI can increase efficiency and cut down the total cost of ownership for a data center. However, before that, I would like to tell you more about Artificial Intelligence.
What Is Artificial Intelligence (AI)?
AI is nothing but a science of machines building intelligence, including humans.  This is a kind of revolution that is going to confront our notions about being a human, probably more transformative as compared to any other technology revolution we have seen so far. 
There are several types of AI like Machine Learning, where machines can perceive, examine, and discover from errors and data similar to human brains.  No wonder, this technology has influenced several industries, such as healthcare, finance, manufacturing, retail, and more.
Everyday Influences of AI
If someone from the 1960s will arrive in 2019, they would surely get amazed by seeing our dependency on Smartphones, from navigating around the town to using digital assistants like Alexa. Things that seem reasonable to us would be completely unfamiliar to our friend from the past.
Our legal institutions and insurance organizations are finding out techniques to utilize AI to their benefit. Today, there is numerous practical and wide-ranging utilization of AI, and data centers are not an exception.
Revealing the Impact of AI in Data Centers
Utilizing Artificial Intelligence in the data center in a possible approach is essential for each data-driven organization. As per Gartner, over 30% of data centers that are not going to implement Machine Learning and AI won't be economically and operationally viable by the year 2020.
Consequently, every data-driven industry must execute AI and Machine Learning for their data centers. Moreover, Artificial Intelligence will even aid businesses to stay ahead in this cut-throat competition.
This is how AI is going to assist in increasing competence and reducing TCO for a data center.
How AI Can Make Data Centers Energy Efficient
A considerable amount of energy is needed to run a data center properly, and many efforts have already been made in a similar direction. However, these efforts are not sufficient, and a lot more still needs to be done. Today, in this technological world, the biggest strength of organizations is their computing power.
Let's take an example of Google, who is leaving no stone unturned, to lower its energy consumption. The organization has introduced effective servers, as well as, found several techniques to maintain the data centers at an affordable cost.
You will be amazed to know that with DeepMind's technology, it has been able to reduce the cooling costs of its data center by 40%. This deep learning innovation can have a similar outcome for your organization too. All thanks to Artificial Intelligence as just because of this advanced technology and its deployment, now you can manage the energy consumption needed to run your business.
What Is the Impact of AI Operators and Robots in Data Centers?
The massive scale of modern data centers is fantastic, and keeping such a facility needs numerous resources. AI-based solutions can easily aid in this area with their advanced algorithms. This has the potential to make use of intelligently placed Internet of Things sensors (another mind-boggling technology), to discover water leakages in a cooling system or loose electric wires in the server room. 
It will utilize the ultrasound hearing abilities to decipher all the failing power supplies. These robots will assist the data centers in maintaining physical equipment.
How AI Helps in Server Optimization
AI deployment is competent to boost energy efficiency in data centers that estimates its significance in it. Another benefit of this modern technology in the data centers is their capability to optimize server storage systems.
Server optimization with AI can impact numerous processes, including enhancing processing times, support predictive analytics for identifying issues, reduces the risk factors, and more. As a result, it becomes quite easier to manage, as well as forecast the data center loads.
Checking and Reducing the Downtime
Artificial Intelligence can improve outage monitoring in the recent data center. If you are into this business, then you must know that this technology can perceive and forecast data outages before their occurrence. Not only this, it can even track, as well as, detect the disk usage, network congestions, and server performance. 
This predictive examination from AI can aid data centers in allocating workload more competently that ultimately increases the productivity of the centers and reduces the strain on machines. There is no need for manual computations, as well as research. Data centers can keep up with the enhanced information levels and stay ahead of their competitors.
Smart Monitoring & Protection of Data
Artificial Intelligence can finish the ordinary task of regulating a bulk of data and make the IT experts more productive when it comes to the quality of jobs they do. It is one of the key obstacles in front of cybercrimes.
With the capability of discovering the latest malware, AI assists cybersecurity teams revolutionized the data it can clean without much interference from the team.
As per a report, numerous entrepreneurs are discovering how AI can aid their business, whereas 61% of organizations experienced that it is impossible to perceive breach attempts without AI technology.
Just like any other technology, AI has its pros and cons. However, it is still worth to consider not only in data centers but several other industries as well. I hope this blog will help you out to find the key benefits of AI in data centers.