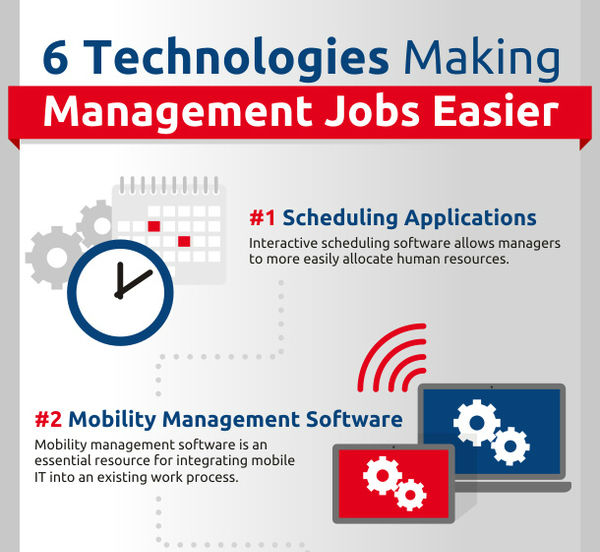 Six Technologies Making Management Jobs Easier (Infographic)
March 18, 2016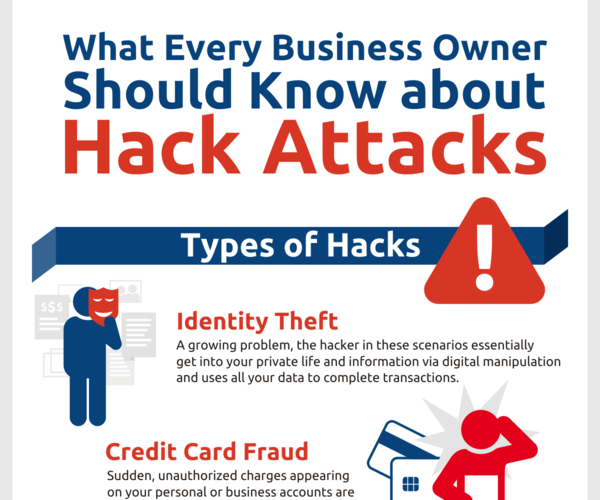 What Every Business Owner Should Know about Hack Attacks (Infographic)
March 24, 2016
Chris     
Awwwwwww, yeah! We back again! Welcome to CLA Reviews: Toys!
Q.C.     
My favorite toy: **VERY NSFW**
Chris     
Drilldo?
Samantha     
That is concerning….
Q.C.     
If you watch the Naked Gun movies, it'll all become clear.
Chris     
Plus, you get to watch OJ!
Samantha     
But hold up—is that really your favorite toy? No judgment.
Q.C.     
I'm not going to say it's not—but, no.
Chris     
Private lives are private for a reason, Sam!
Q.C.     
What I do with a gas-powered sex toy in my free time is between me and that gas-powered sex toy!
Samantha     
Oh well then I won't tell you about how I play with my favorite toy! A slinky….
Chris     
If he wants to hook up a rubber penis to a solid 3/8″ Black & Decker drill, then that's his—and his partners genitals—business.
Samantha     
Ouch.
Q.C.     
I only use Black & Decker for a reason.
Chris     
Bob Vila said so.
Samantha     
At least you buy quality.
Q.C.     
Rrrrrrright…quality—that's totally what I meant….Anyways, TOYS!
Chris     
TOYS!
Q.C.   
What's was your favorite toy growing up?
Chris   
It's LEGOs for everyone, right? Review over?
Samantha     
Duh! I also dug Hot Wheels.
Chris     
Can anything compare to LEGO? Lincoln Logs were pretty dope too.
Samantha     
But LEGO has endless possibilities.
Q.C.     
I had this open-slide truck that I used put under my chest and propel along the floor with my legs—that was pretty awesome. But LEGO is/was/will be king of all toys.
Samantha     
I had an awesome spaceship LEGO set.
Chris     
My brother and I would spend hours creating small towns made of LEGO, and then we would have GI Joe fights in them. It was pretty epic.
Q.C.     
Also 10/10 rating for the pain of stepping on one.
Chris     
Amazing toy, amazing pain.
Q.C.     
Did your parents ever try giving you mega blocks? I was so upset. THEY'RE NOT THE SAME!
Chris     
Nah, we weren't trash.
Samantha     
Nope! I'm from LA—brands matter.
Q.C.     
That's fair. Guess a single mom trying to do right by her kids is frowned upon. Jerks.
Samantha     
Only in LA
Q.C.     
And by frowned upon, I mean frowned upon by me because she should know better.
Samantha     
But I'm be honest – life was all about my Game Boy(s).
Q.C.     
Oh hell yeah!
Chris     
Oh man, the Game Boy was so incredible.
Samantha     
Favorite original Game Boy game?
Q.C.
Pokemon, of course.
Chris
Tetris. No other game stands a chance.
Q.C.     
I left my Game Boy outside once and my dad ran it over with the lawnmower. Still worked.
Chris     
Those Game Boys are indestructible!
Samantha     
That's amazing! That new 3DS can't do that. You guys remember Paperboy? It was impossible!
Q.C.     
I totally forgot about Paperboy. Yesterday's Dark Souls.
Samantha     
But I have to go with Super Mario Bros.
Q.C.     
A classic, for sure. Speaking of Pokemon and toys, my dad got me 3 packs of Pokemon cards for Christmas one year and two of them had a holographic Charizard in them. He acted like he knew that and was all proud of himself. It was pretty funny.
Samantha     
No joke—I still have my Pokemon cards.
Q.C.     
Hahaha me too! And Yu-Gi-Oh. Good times, good times….
Chris     
Woah, you guys played Pokemon and Yu-Gi-Oh? NERDS!
Q.C.     
Sure did.
Samantha     
Wow wow wow no, collected. I am a collector. I also have Beanie Babies.
Q.C.     
Oh I have a s–t ton of them too. Biggest scam ever.
Chris     
I think I was in that weird age range where it was understood if you were big into Pokemon or Yu-Gi-Oh, but otherwise nobody played it.
Q.C.     
You mean "old."
Chris     
Yeah, that.
Samantha     
What about Magic?
Chris     
Nope
Q.C.     
Oh, don't even get me started….
Samantha     
Magic is/was pretty awesome though.
Chris     
I never got on the RPG card-game thing. Too much sitting around for me.
Q.C.     
Sitting around is something I'm awfully good at—probably because I was surrounded by cattle and had little else to do other than occupy my mind.
Chris     
Don't get me wrong, I love a good lazy sesh, but I couldn't get behind all the wizard-y magic-y stuff.
Samantha     
Now do we consider the "computer" a toy?
Q.C.     
That's because you have a -2 drive skill
Chris     
Also, I've never played it, so maybe I'm afraid I'd really love it
Q.C.     
Hahahaha it's definitely more complex than it seems. It's also a money sink—all that mowing money went towards that. And I still wasn't as good as Anthony DeGol and his moneybag parents!
Samantha     
Bitter much?
Q.C.     
Very. His parents funded him. The way I phrased that it sounds like they played. They didn't.
Chris     
Wait…is Anthony DeGol a famous Magic player or just a kid you knew?
Q.C.     
He's some kid I knew. His family owned a bunch of businesses in town and were very wealthy. He had all the good cards. He's like a semi-pro golfer now, so I guess he got the last laugh.
Samantha     
Is he single?!
Chris     
No, Sam, he's a semi-pro golfer…he's swimming in women. Beating them away with his sand wedge.
Q.C.     
http://www.gopsusports.com/sports/m-golf/mtt/degol_anthony00.html
Chris     
Shout out to Anthony DeGol!
Samantha     
All I want is a hole in one….
Chris     
Woah, Sam…slow it down.
Samantha     
Wow—I am talking about using a stick and a ball.
Q.C.     
Hhahahahahahah. Riiiiiiiiiiiight.
Samantha     
Hey—growing up, golf is still one of my favorite past times. And, yet, still no hole in one.
Chris     
One day you'll find the right, um…club
Q.C.     
I also went to school with the Pennsylvania state golf champ, Sean Brannan. Shout out to all my golf friends!
Chris     
Shout out to Tiger Woods as well. Still the greatest.
Q.C.     
I went to high school with him as well, funny enough. He was not very good at Magic the Gathering, though.
Chris     
Oh wow, your HS was a golf hub.
Q.C.     
It was an internal conflict for him though, being half-black, half-Asian. Magic called to him, but he had sports stuff to do too.
Chris     
I blame his dad.
Q.C.     
He also banged every single girl at the school too, including the lunch ladies. Guy was a pimp from the start. Funny enough, my school's mascot is a Tiger, which is where he got his famous nickname.
Samantha     
Oh then I don't want to share his clubs….
Chris     
Back to toys! Did you guys ever succumb to the "hot new holiday craze?"
Q.C.     
Pogs.
Samantha     
Yo-yo.
Q.C.     
Gigapets.
Samantha     
Pogs are awesome!
Chris     
I fell to the Karate Fighters craze.
 Chris
Here's another  
Samantha     
I don't know those.
Chris     
As a 10 year old at the time…HOLY SHIT THOSE WERE AWESOME. I spent hours playing with those.
Samantha     
What did they do exactly?
Chris     
They twisted and turned and "fought". It was like a karate version of Rock 'Em Sock 'Em Robots, another very good toy.
Samantha     
Oh ok, totally cool then. Do you play with toys today??
Chris     
I would play with LEGOs in a heartbeat. Regular toys, no—unless I'm hanging with my niece and then all bets are off. I will 100% do whatever that sweet little girl says.
Samantha     
Go in my office and play with the toys in there—enjoy your younger years again.
Chris     
Yeah, that slinky is a tough one to put down.
Samantha     
I have a slinky, magic 8 ball, a bounce ball and more! I love slinkiess. Wait—can slinky be plural?
Chris     
Yeah, Slinkies.
Q.C.     
Guys, guess what?
Chris     
What?
Q.C.     
Slinkys are from my hometown.
Chris     
Did they play golf for your high school?
Q.C.     
Hahahaha nope.
Samantha     
I clearly should move to your home town.
Q.C.     
CLA Reviews Hollidaysburg, PA next week. There's a place called Slinky Action Zone there too $5 laser tag.
Chris     
Is the whole building made of Slinky?
Q.C.     
The outside looks like this:
Chris     
If I was under 10 years old, I would definitely have my birthday party there.
Samantha     
The new home of Samantha.
Chris     
Sam, I have to warn you, besides the Slinky Action Zone and two semi-decent golfers, there's not much else to do in Hollidaysburg.
Q.C.     
I had a party there once, but it got too out of hand, too much soda. There's Meadows frozen custard, which is pretty good. But yeah. Other than that, avoid that place.
Chris     
Sam, maybe you can go by the Sock Hop on Friday nights. Ask a nice boy out to the Sadie Hawkins dance. And you can share a root beer float at Meadows Frozen Custard.
Q.C.     
Also Chimney Rocks from the Oregon Trail is from Hollidaysburg too.
Chris     
So historic. Did it play golf for your high school too?
Q.C.     
So, basically, that's abouuuuuuut it. Fun Fact: Hollidaysburg is where lives can be ruined too. Come visit!
Samantha     
But it has "holiday" in the name….
Chris     
Speaking of Oregon Trail—favorite computer game?
Q.C.     
Old school?
Chris     
Any?
Q.C.     
Like from pre-2005?
Chris
Any.
Samantha     
When I was a "kid"? Honestly, Sims.
Q.C.     
Ohh damn.
Chris     
Games count as toys.
Samantha     
I was all about Sims Online. Wow—I swear this chat is going to ruin my love life.
Chris     
It's cool, you're afraid of love anyways.
Samantha     
(Shameless plug for last weeks review here). True—I also loved playing Oregon Trail.
Chris     
My favorite computer game is… Odell Lake. 
Samantha     
Never heard of it! You get to be the fish?
Chris     
Yep, any fish. You're a fish in Odell Lake, Oregon, and you have to eat other fish, avoid otters, and avoid being caught by fishermen.
Q.C.     
It's quite possibly the most strategic game of its time.
Samantha     
Like salmon or catfish?
Q.C.     
Just play it. You'll be instantly hooked.
Chris     
Yeah, just play it.
Q.C.     
You'll probably move to Oregon.
Chris     
What did you guys think of Tickle Me Elmo?
Q.C.     
I don't have an opinion. I tried to think of something witty. But I've got nothing—he's maybe a little creepy? Not as creepy as a Furby, though.
Samantha     
Definitely not as bad as Furbies.
Q.C.     
Which, as well all know, were just governmental spy drones, collecting our voices
Chris     
Furbies never blinked, and that's what got me. It was the dead eyes. Oh, what about Tamogatchi?
Q.C.     
I had a dinosaur one.
Samantha     
Love Tamogatchi! I mean I think I killed them all the time.
Q.C.     
Oh! And a Yoda one.
Chris     
Mine never hatched, I don't think. I killed it almost immediately.
Samantha     
I was all about the dinosaurs.
Chris     
What I'm trying to say is that I probably shouldn't be a parent if I can't keep a Tamogatchi alive.
Q.C.     
That should be the test. At the first gynecological examination, they should make both parents try and keep a Tamogatchi alive.
Chris     
Sam, did you play with Barbies at all?
Samantha     
Ummm, no but I was the Barbie to my sister and her friends. I played sports and video games.
Chris     
I had a massive amount of GI Joe's, and wrestling action figures.
Q.C.     
DBZ action figures here. Goku was my first man-crush.
Samantha     
I didn't even own jeans, I had the snap-off pants.
Q.C.     
I'm man enough to admit that.
Chris     
I also collected WWF wrestling figures. I had all of these:
Chris     
And these: 
Chris     
These ones too:
Samantha     
Look at Hulk Hogan in that front row.
Chris     
These too:   
I did not play around when it came to collecting action figures.
Samantha     
Have you seen GI Joes now? Their muscles are like 10x bigger now.
Chris     
Yeah, they're weird. Those little ones were the best; we would take yarn or string and set it up from the top of our stairs to the bottom and have them swing down. They were so light.
Q.C.     
Hahaha you played with dolls while I was playing with pictures of monsters on cards.
Chris
Damn right.
Samantha     
Did you blow them up like the kid in Toy Story did?
Chris     
Nah, but I would color my wrestlers red with crayon when they would "bleed."
Q.C.
'Course ya did. That's the American way!
Chris     
IT'S STILL REAL TO ME, DAMMIT!
Q.C.     
Anyways, I give toys a 10/10. They're great
Samantha     
Wait—am I the only one that spent their weekends traveling with sports?
Q.C.     
Yes.
Chris     
Yep.
Q.C.     
I spent my weekends building sheds and roofing shingles, mowing grass, painting fences.
Samantha
Are you Huckleberry Finn?
Chris     
Fun fact: my first practice on the first day of tee-ball, I walked off the field and told my mom I wanted to go home and play toys; right in the middle of practice.
Q.C.     
Hahahahahaha!
Chris     
I was in center field, just walked right out.
Samantha     
So Q did labor, Chris played with dolls, and I played sports….
Q.C.     
Right. "Labor…."
Samantha     
And they say toys define gender roles….
Chris     
ACTION FIGURES. I mean, I eventually went back and played sports, but I was much more content with my imagination.
Samantha     
I guess I played more with balls then anything else growing up.
Q.C.     
HAAAAAAAAAAAAAAAAAAAAAAA!
Samantha     
Don't worry, they were all different sizes.
Chris     
That should be looked at by a doctor. 10/10 for TOYS! We love them!     
That's it for this week! Thanks for reading and we'll see you again next time!