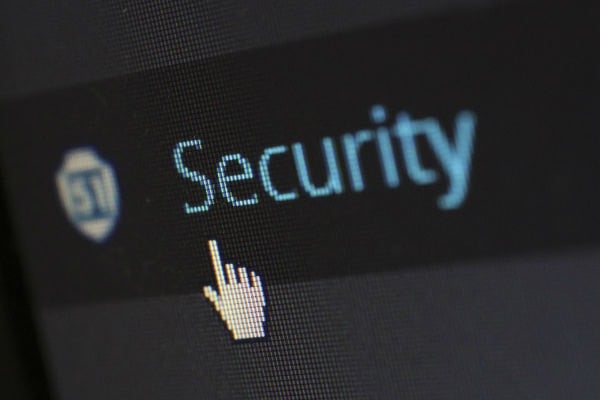 How to Correct Those Worrisome Security Missteps (Infographic)
March 2, 2016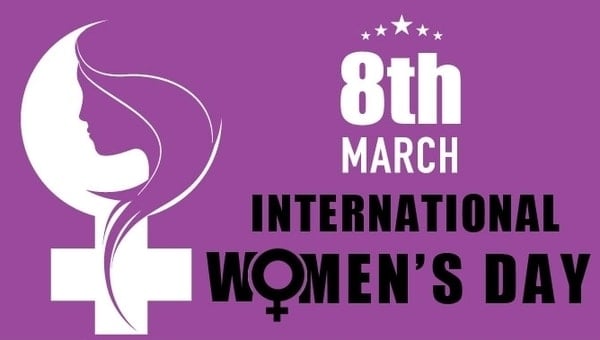 International Women's Day: Top 5 Women in the Data Center Industry 2016
March 5, 2016
Chris L
First off, I'd like to welcome everyone back to another edition of CLA Reviews! How are you?
Q.C. Crea     
Ugh
Samantha     
Fabulous!
Chris L     
Awesome, glad everyone is back.
Samantha     
Yep, we are all still employed.
Chris L
It's amazing, isn't it?
Q.C. Crea
I'll start off with this, pic: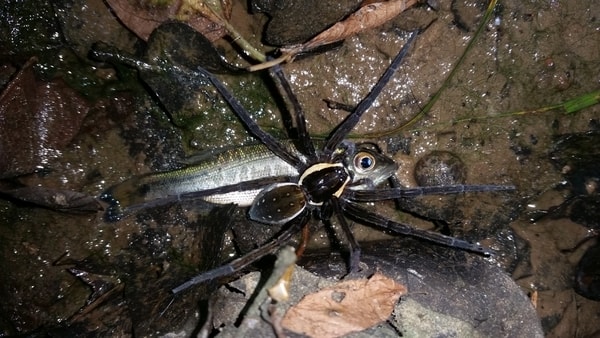 Does this freak anyone else out?
Chris L     
Is that a spider attacking a fish?
Samantha     
What? Why?
Q.C. Crea     
Fish for scale, I think. Six-spotted fishing spider dragged a largemouth bass out of the water and started eating it.
Samantha     
Crazy.
Chris L     
Today, we're going to review PHOBIAS! What is everyone's biggest fear?
Q.C. Crea     
Birds. F–k birds.
Samantha     
Falling in love – Philophobia. Really, it's the only thing I am scared of.
Chris L     
Ornithophobia, Q.
Q.C. Crea     
Yes, that's more specific. If my and Sam's phobias were combined, we'd be afraid of love birds.
Samantha     
So doves?
Chris L     
My biggest fear is being taken against my will. So I guess kidnapping. Is that technically a fear?
Samantha     
Yeah that wouldn't be fun.
Q.C. Crea     
Surprisingly, I'm not too afraid of birds of prey. Only the little ones that travel in large groups.
Samantha     
Like pigeons?
Q.C. Crea     
I'm not a fan of pigeons, no. Crows are what really screws me up.
Samantha     
Like the ones in Wizard of Oz?
Chris L     
Ohhh, flying monkey people are horrifying. That's what we're talking about, right?
Samantha     
Actually, Wizard of Oz is really terrifying in general.
Q.C. Crea     
I'm not sure if I'd classify them as a bird. Probably as a winged beast. Which I am ok with.
Chris L     
Sam…what terrifies you about falling in love?
Samantha     
I think it's the fact that my happiness depends on another. Like – if that person is mad/upset then if affects you, too. It sounds like a nightmare!
Chris L     
By the way, the term is Philophobia.
Samantha     
Yep—it's a real thing   
Apparently there are full articles written on it.
Chris L     
So technically, I'm afraid of being tied up or bound, also known as merinthophobia. Which really makes those S&M parties I go to awkward.
Samantha     
Is there a particular place you would not like to be held captive?
Chris L     
Basements, most damp places, a trunk.
Q.C. Crea     
Isn't the fear what makes those parties so great?
Chris L     
I just scream and scream at those S&M parties and everyone is like, "Does he like it? Is he okay? I can't deal with the crying."
Q.C. Crea     
So if you were to be tied up, wouldn't you like to be getting some pleasure from it.
Samantha     
I guess Fifty Shades of Grey wasn't your favorite book?
Chris L     
Not in the least bit. More like Fifty Shades of No Thanks.
Samantha     
Ah, fair enough.
Q.C. Crea     
What about that scene in Casino Royale where Bond is tied up and the bad guy is swinging that knotted rope at his exposed testes.
Chris L     
Oh, I'm totally into that, Q. Sorry, I didn't specify—nothing gets me hot and bothered more than a knotted rope being swung ferociously at my exposed testicles. Or as I like to call it, "foreplay."
Samantha     
Awkward.
Chris L
I prefer "aroused."
Samantha     
Side note: while we have been talking, I have been reading about the "7 Reasons Most People are Afraid of Love" and now I am more scared. 
Q.C. Crea     
Don't Google this, guys, but what do you think is the most common phobia?
Chris L     
I'm gonna say agoraphobia—fear of going outside.
Q.C. Crea     
Sam, what's your guess?
Samantha     
Small spaces—Claustrophobia.
Q.C. Crea     
Wrong & wrong. It's actually: Arachnophobia!
Chris L     
Ahhh, the ol default spiders one. Great movie, btw.
Q.C. Crea     
Ophidophobia is next, which is the fear of snakes.
Samantha     
Big Ass Spider! (2013)
"Directed by Mike Mendez. With Greg Grunberg, Lin Shaye, Ruben Pla, Alexis Kendra. A giant alien spider escapes from a military lab and rampage the city of Los Angeles. When a massive military strike fails, it is up to a team of scientists and one clever exterminator to kill the creature before the city is destroyed."
Q.C. Crea     
Followed by acrophobia, which is the fear of heights. And then Agoraphobia.
Samantha     
Really? The fear of snakes?
Q.C. Crea     
And rounding out the Top 5 is Cynophobia—the fear of dogs.
Chris L     
Those are all pretty standard procedure.
Samantha     
I have no problem with any animal unless I am by myself or with a family member.
Chris L     
Wait, who is afraid of dogs? Those people probably shouldn't be allowed to vote. Or live in America. America: Land of Dogs (And Freedom).
Samantha     
What about cats? Cats are scarier.
Q.C. Crea     
If you're afraid of a cat, then you need other kinds of help. Just kick it.
Chris L     
Ailurophobia.
Q.C. Crea     
(Colocation America does not condone animal abuse.)
Chris L     
(Except in the case of animal attacks.)
Q.C. Crea     
(Unless you have to kick a cat out of the way.)
Chris L     
(To get to a dog that you have to punt.)
Q.C. Crea     
(because cats are assh—s.)
Samantha     
Q.C. Crea     
What do you think the worst phobia to have would be? Probably the fear of going to the bathroom. Nosophobia is the proper phobia term.
Samantha     
The worst phobia would be Hypochondria. I would hate to feel sick all the time (rather think I am sick).
Chris L     
I think omniphobia would be the worst to deal with, which is the fear of EVERYTHING. A "vague, persistent fear" is what it's described as.
Q.C. Crea     
But seriously, wouldn't the fear of going to the bathroom be awful?
Chris L   
Where would you poop?
Q.C. Crea     
You just would be too scared to poop. Maybe you had a really bad hemorrhoid once.
Chris L     
Wait, are they afraid of the bathroom itself, or the act of?
Samantha     
Now it would be worst to have a fear of going to the bathroom and have Crohn's and/or Colitis.
Q.C. Crea     
Oh, good call. I guess I meant fear of moving your bowels.
Chris L     
Oh s–t (pun intended), that would be horrible. IBS plus Coprophobia is someone's nightmare.
Samantha     
I could not even imagine that persons life.
Q.C. Crea     
Ok, so that phobia is a 10/10?
Chris L     
Yeah, that sounds horrible.
Samantha
Ok, what's everyone's biggest irrational fear?
Q.C. Crea     
This is the closest I've found to my irrational fear: Deipnophobia, which is the fear of dinner. But my irrational fear is eating at restaurants. I just think about who's sat there and used that silverware, and if they're cooking the food properly, storing it properly. I just sit there and think about that sometimes and get freaked out.
Samantha     
That is definitely a rough fear.
Chris L     
That's wild. How do you live?
Q.C. Crea     
Most of the time it's irrational. I've only gotten food sickness like once in my life, and I've only had dirty plateware/silverware a few times. So it's usually a dumb fear, but it just gives me the heebie-jeebies sometimes, you know?
Samantha     
Have you ever been with someone who has a fear of puking who is, well, about to puke?
Q.C. Crea     
Hahahahah no.
Samantha     
It is not fun. Or here is another good one: have you ever heard of a girl being afraid of blood (even her period blood)?
Chris L     
I've heard being afraid of blood, but that would be really uncomfortable for a woman.
Samantha
Totally.
Chris L  
My irrational fear is monophobia–the fear of being alone. Which is weird, considering I'm surrounded by people a lot, and actually don't mind being by myself. Like, sometimes I'll go through a whole day and realize I haven't interacted with anyone, and then I get TERRIFIED.
Q.C. Crea     
That's a good one
Samantha     
I think that is a fear of someone who lives alone. My irrational fear is holding hands.
Q.C. Crea     
Sam, why don't you like to hold hands?
Chris L     
Yeah, what the f–k.
Samantha     
It goes back to that whole fear of loving someone. I feel like holding hands is super intimate.
Q.C. Crea     
What about a child's hand?
Samantha     
I am fine with holding hands with a kid but, even then, you have to be careful.
Chris L     
Kids are gross.
Samantha     
Plus, when I was growing up, my Mom would always say "hold my hand" in the middle of a fight.
Chris L     
Woah, that's intense. Wait, when you were fighting with her or she was fighting with someone else?
Samantha     
When I would fight with her. Like, imagine, you got really upset with your Mom and then in the middle of crying/yelling she goes "hold my hand."
Chris L     
I'm not here to judge your life or your upbringing because we all have different experiences that make us who we are today…but that's weird.
Q.C. Crea
Yeah, that's pretty intense for a children to experience.
Chris L   
I have pedophobia—fear of children. I fear them one day ruining my happiness and my bank account and my freedom
Samantha     
I like the order that was in: happiness, bank account, and freedom. Rumor has it, kids do wonders for all those.
Chris L     
Is there a fear of getting randomly punched while walking down the street? I have that, too. For some reason, no matter who I walk past, I always think they're just gonna haul back and punch me square in the face unprovoked.
Samantha     
Let me guess, those Halloween Horror Nights do wonders for this fear?
Chris L     
That and random transients who attempt to push me into traffic or throw hay-makers at me at 9am. That's happened twice, by the way.
Q.C. Crea
Wait, what!?
Chris L
One time I was walking to go get a bagel at 9am, and a crazy person was mumbling to himself. I thought he asked for change, so I said, "Pardon me?" and he said, "I SAID 'DEATH'!!!!!!" and tried to punch me in the face.
Samantha     
I would give anything to see that, HAHA.
Q.C. Crea     
Hahahahaha that's amazing.
Samantha     
So upon further review of the Phobia List, I have concluded the following: 1) there are a lot of fears 2) because of these fears, there are a lot of unhappy people 3) someone is really good at making names for things.
Chris L     
Very true.
Q.C. Crea     
Latin. Hey we have this dead language… let's use it to sound smart.
Chris L     
Ok, let's talk about some of the weirder phobias we can find. The most irrational of the irrational.
Q.C. Crea     
Mycophobia – the fear of mushrooms.
Chris L     
Genuphobia – the fear of knees.
Q.C. Crea     
Globophobia – the fear of balloons.
Chris L     
Like, the popping part? Or just the balloon in general? Because birthday parties must be hell for those people.
Q.C. Crea     
Just balloons, apparently.
Samantha     
Polyphobia – Fear of many things
Chris L     
Polyphobia sounds like such a cop out. "What are you afraid of?" "A lot of stuff."
Samantha     
Pteronophobia – Fear of being tickled by feathers
Q.C. Crea     
Gephyrophobia – the fear of pedestrian overpasses, or bridges
Chris L     
That, combined with hobophobia.
Samantha     
Venustraphobia and Caligynephobia – Fear of beautiful women
Q.C. Crea     
Paraskavedekatriaphobia – the fear of Friday the 13th
Samantha     
Hexakosioihexekontahexaphobia – Fear of the number 666. Why is that name so long?
Q.C. Crea     
Hippopotomonstrosesquipedaliophobia – fear of long words. That's the most ironic one, for sure.
Chris L     
That's just linguistic trolling. A lot of old people suffer from Cainophobia, which is the fear of anything new.
Samantha     
How would you work in the 21st Century Marketplace with this one: Logizomechanophobia – Fear of computers?
Q.C. Crea     
Republicans suffer from that.
Chris L     
That sounds like an evil villain. Logizomecha!
Samantha     
The tattoo on my foot would rule out these individuals, Octophobia – Fear of the figure 8
Q.C. Crea     
Chris, hit us with our favorite phobia ever. This is the phobia that inspired this review.
Chris L     
Favorite Phobia Ever: Barophobia–the fear of gravity, and it manifests itself in two types:
Type 1: Fear of being crushed by gravity.
Type 2 (and the best one ever): Fear of floating away into space. There are people in the world that are super afraid of just floating away. Like a balloon.
Q.C. Crea     
Gravity turns off as if it's operated by a switch and you just rocket into orbit.
Chris L     
13.6 billion years of gravity, and these people are afraid of it suddenly failing. The one constant in our universe. This is their worst nightmare:
Samantha     
I mean, that looks scary.
Chris L     
Forget about gravity holding the entire universe together and the fact that our sun would explode immediately….floating away is fear numero uno. If gravity fails, floating away is the least of your worries.
Samantha     
Maybe they just got abducted by aliens.
Chris L     
Alienphobia–I have that, tyhose dudes are scary.
Samantha     
Alright, X-Files.
Chris L     
THE TRUTH IS OUT THERE.
Q.C. Crea     
Is there a phobia for realizing how small you are in the universe?
Chris L     
If you're afraid of the truth, you have Veritaphobia.
Samantha     
Cosmophobia.
Q.C. Crea  
That's it.
Samantha     
To sum it up, there is a name for (nearly) every fear you could imagine.
Q.C. Crea
So does anyone have Phobophobia? Which is the fear of phobias.
Chris L     
Not that I know of.
Samantha     
Nope.
Chris L     
Wooohoooo!
Q.C. Crea     
Overall, I'd give phobias a 0/10. They suck.
Chris L     
Yeah, seriously. Except for barophobia, that one's hilarious
Q.C. Crea     
Exactly!
Chris L     
If you read this, and you have barophobia, please write in and explain why you're afraid of floating away so I can mock you. Also, if you read this and you have a weird phobia like Aulophobia–the fear of flutes–please contact me. I have so many questions.
Samantha
I give phobias a "AHHHHHH!"/10.