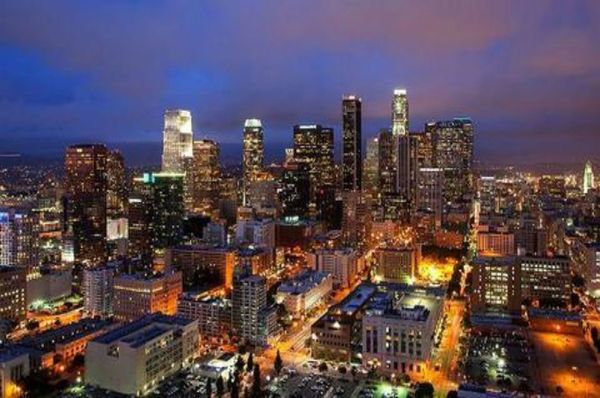 How Data Center Location Affects Website Speeds
March 6, 2019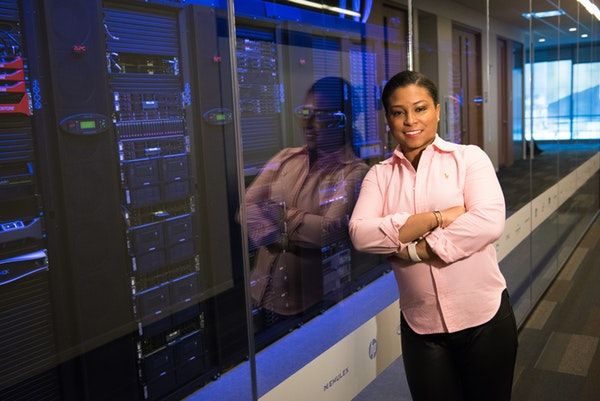 Top 9 Mistakes in Data Center Planning
March 13, 2019
The Open Compute Project delivers cost and energy savings to tech giants, but colocation providers can provide the same advantages to smaller companies.
Forget plastic straws: for anyone seriously concerned about climate change and the environment, data centers should be the center of attention.
Reliable data storage is pivotal to the operations of the world's most powerful companies, but storing all this data requires an immense amount of energy—an estimated 200 terawatt hours each year, to be precise. That's more than the national energy consumption of some countries. What's more, the information and communications technology ecosystem (which includes data centers) accounts for more than two percent of all global carbon emissions, a figure on par with the emissions generated by the airline industry.
Clearly, data centers' massive energy footprint is a problem for the integrity of our environmental future. Fortunately, most players in the technology industry are well aware of this serious problem, and many are working together under the auspices of organizations like the
Open Compute Project (OCP)
to find a solution.
The Open Compute Project Origin Story
Facebook founded the Open Compute Project in 2009 as it was experiencing explosive company-wide growth. The original objective of the project was to build custom-designed software, servers, and other data center components to help improve the energy efficiency of Facebook's IT infrastructure. Over the course of two years, a team from Facebook built a data center from the ground up in Prineville, Oregon. The result? The facility was 38 percent more energy efficient to build and 24 percent less expensive to run than Facebook's other data centers.
Encouraged by this early success, Facebook shared the data center's design specs and construction processes with the public. It also partnered with Intel, Rackspace, Goldman Sachs, and Andy Bechtolsheim to launch the OCP and the Open Compute Project Foundation. The goal of the project was to replicate the collaborative spirit that tech companies bring to open source software and apply it to efforts to reduce the energy consumption of data storage operations.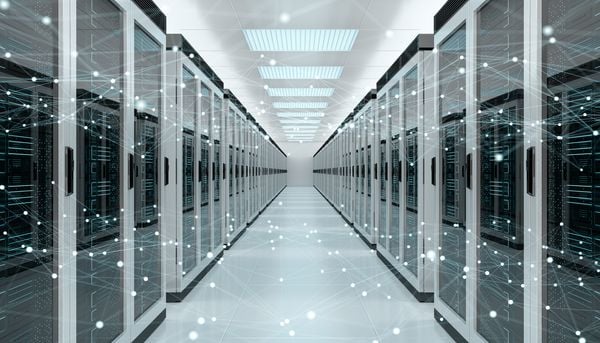 The OCP Foundation encourages organizations to share their IP with others in an effort to continuously level-up the IT industry's approach to sustainability. Contributions must meet three of the project's four core core tenets:
Efficiency

: Efficient design may include elements such as better power delivery and conversion, platform performance, thermal efficiency, or reductions in overall infrastructure costs.
Scalability:

Technology must be designed with

support features

to allow for large-scale deployments. Among other things, these features might include physical maintenance, remote management, upgradability, or error reporting.
Openness:

OCP aims for 100 percent fully open source contributions, but recognizes that this may not be possible. The project encourages that, at minimum, contributions are compatible with existing OCP open interfaces.
Impact:

Contributions must provide a clear benefit to the OCP ecosystem. This might include efficiency gains, new technologies, or alternative compatible solutions to improve the supply chain.
Driven by this spirit of collaboration, the OCP has expanded to include nearly two hundred member organizations and more than 4,000 engineers. These days, much of the project's operating income comes directly from equipment sales—in 2017, the sale of OCP rack, power, peripherals, and other server elements accounted for nearly 75 percent of its non-board revenue. The source of OCP components' popularity is no mystery: by some estimates, companies that incorporate the components into their data center architectures experience capital expenditure savings of 40 percent and operational savings of up to 52 percent.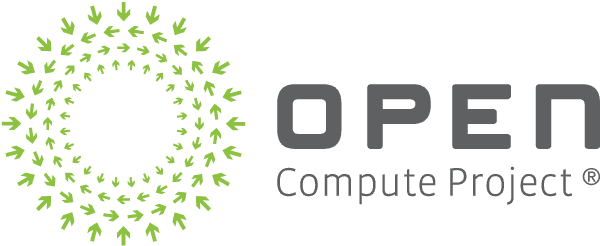 More importantly, the energy savings generated by OCP components cannot be overstated. In 2018, Facebook estimated that, thanks to the OCP, it had reduced its carbon emissions by about 400,000 metric tons—the equivalent of taking 95,000 cars off the road for an entire year. Further, the energy conserved by the project thus far would be able to power 80,000 homes for one year.
The Future of the Open Compute Project
Early 2019 projections suggest that the OCP's revenues will continue to grow as its hardware and designs are adopted by non-board members (i.e. organizations outside the five original OCP partners). By 2022, OCP revenue is expected to top $10.7 billion, and sales of hardware built according to OCP specifications are expected to reach $6 billion by 2021.
Nevertheless, there remain some barriers to adoption for companies interested in integrating OCP-approved hardware. First and foremost, security, sourcing, and integration threaten to slow the adoption of OCP hardware. Additionally, while tech giants like Facebook, Apple, and Google have the resources to build out their own data centers according to whatever specifications they please—Facebook spent more than $600 million on servers, storage, and network gear and data centers in 2011 (the year the Prineville facility opened) alone—smaller companies don't enjoy that same luxury. At the end of the day, this disparity amounts to a big business opportunity for colocation facilities.
OCP and the Colocation Solution
Support for the OCP among various players in the tech space continues to grow. Emerging technologies like the Internet of Things and cryptocurrencies require a great deal of computational power, creating an ever-increasing demand for more server capacity—and, by extension, more energy consumption. Additionally, despite lingering security and integration concerns, the financial sector has demonstrated a genuine interest in OCP technology.

Many of these companies rely on server colocation for their hosting and computing needs, meaning colocation providers that make an effort to adopt OCP initiatives and hardware will become an increasingly attractive option for small and midsized businesses. Partnering with OCP-friendly colocation providers allows smaller companies to access the benefits of Facebook's sprawling OCP data centers without having to invest in building their own customized facilities.
For companies interested in cutting their operating expenses while being mindful of their carbon footprint, OCP-ready colocation centers are the solution of the future.