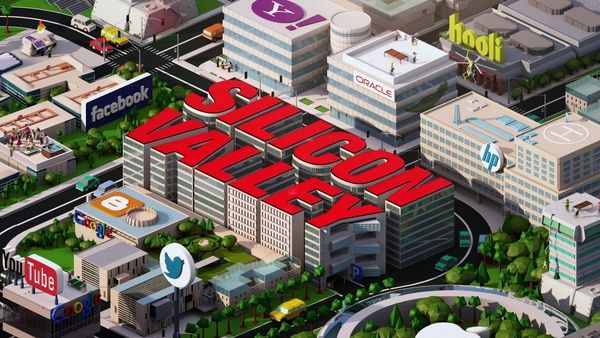 Where Is the Next "Silicon Valley?"
June 19, 2018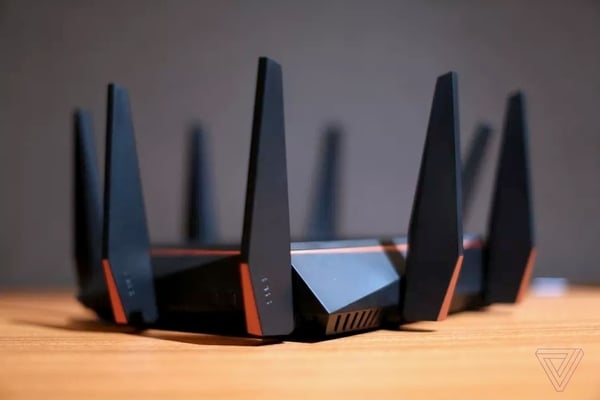 How WiFi Is Going to Improve
July 3, 2018
When running a business one has to think about a multitude of things. One has to make sure the day-to-day tasks are handled. One has to make sure the company has room to grow. One has to make sure the company is safe (on many different levels). And maybe the most important, one has to make sure the company is making money.
Now with these things in mind—I will discuss why colocation can be beneficial for businesses.
Some companies opt for an in-house data center. This can be an expensive option. If you are running your own in-house data center, you already know that you are reliable for all costs, maintenance, repairs, and security. All of these costs add up.
The Cloud is another option that other companies have elected to use. This route also has its downsides. A company that uses the cloud does not have the same full control that an in-house data center may have, and it is also more expensive. The company has to pay for storage bills.
Why Your Business Should Co-Locate?
Colocation with its many benefits including scalability, security, cost, and sustainability, could be the good decision for many organizations. Let's look into these benefits a little closer.
Maybe the most important benefits for many businesses is cost. Colocation can save costs in multiple ways. By, using a colocation service, an organization doesn't need to spend money on hiring a contractor, purchasing land or making room for it in their building, they don't need to manage security, or manage the power as well. Expanding a data center when the time comes can also be very expensive.
Security is also another thing that a company has to worry about when running its own in-house data center. Having to handle every aspect of security precautions can be a lot to deal with. For a company to be secure, they have to be ready for any outside attacks and threats, and inside threats as well. Overheating of servers can cause a fire. A company needs to hire personnel that can handle all of these situations. Using a colocation service ensures all of this to be taken care of while also ensuring these facilities are monitored 24/7/365.
Another benefit that a colocation service can offer is the ability to grow and upgrade your server needs without needing to restructure and rebuild your entire data center completely. Colocation services can easily increase your server capacity without any problems.
Sustainability is another advantageous aspect of working with a colocation service provider. Colocation is beneficial because they can offer a supreme solution for power and connectivity. Service providers take care of all of these aspects so you don't have to.
What Is Edge Computing?
You may have heard the term "edge computing." It is one of the newest buzzwords in technical jargon. And maybe the same way the term "the cloud" was a little confusing to everyone at first—edge computing may be the same way. Don't worry, we'll try to break it down for you to make it more understandable.
Edge is the idea of bringing a data service provider or the computing power of the provider closer to the user. The closer the power source or computing power is to the user, the faster and stronger the service is for the user.
We are all currently using the cloud for most of our daily computing tasks. All of our accounts with Apple, Facebook, Google (Gmail), Dropbox, Microsoft are all through the cloud. Edge computing will change the way cloud systems and data centers, in general, will operate.
Data centers and cloud services are both centralized systems. Edge computing will work with data centers to bring these services closer to the user. Which means everything is faster for YOU.
Are Data Centers Investing in Edge Computing?
The data center industry seems to be going in the direction of edge solutions. According to a recent AFCOM data industry study, 44% of data centers reported to have incorporated edge computing or will somehow incorporate edge within their system within the next year. Additionally, 17% have plans to implement edge within the next three years.
How to Find a Colocation Provider for Your Business
As data centers and colocation providers slowly transition and implement edge computing into their systems, finding a good service provider in your area is vital. If you own or operate a business in the southern California area, and you are looking to capitalize on all of the benefits mentioned in this article, a Los Angeles colocation service provider would be the best route. Los Angeles is the telecommunications hub of the entire west coast, and it is one of the best telecommunication ecosystems in the world—ranking at #7.
If your business is located on the east coast, a New York or New Jersey colocation service providers are great options for your needs.
Conclusion
Running a business can be very complicated with many different moving parts that one needs to worry about. Using a colocation service could take one of these worries off of your plate. Not only that, the benefits of colocation should speak for itself.
Colocation is more cost effective than using a cloud-based service. It also saves money in numerous other ways including, power management, security management, physical space, salaries for the people running your own in-house data center. Using a service provider also makes growing and upgrading to your specific developing needs tremendously easier. A good service provider will usually be more secure since most are located within high-security data center buildings. And lastly, service providers offer superior connectivity, power, latency, and bandwidth.
The data center industry continues to evolve and grow with the world's needs, and the implementation of edge computing makes this apparent. The goal of edge computing is to make computing speeds faster than ever before. Data centers and colocation providers are moving into incorporating edge computing into their systems. This is another benefit that you can tally for using a colocation provider.
It is a smart idea for your business to co-locate. Let Colocation America help you find the right service and data center to fit your business needs.