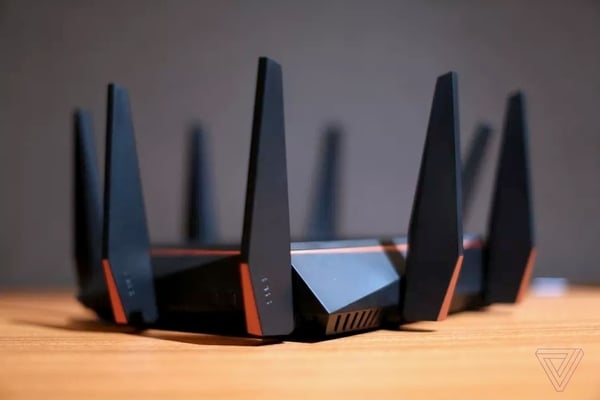 How WiFi Is Going to Improve
July 3, 2018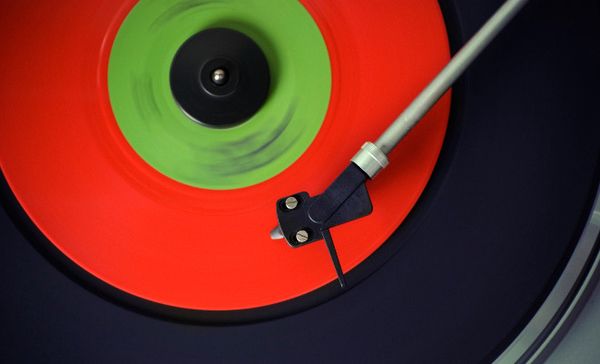 The Future of Storage: HDD or SSD?
July 17, 2018
Data centers are an integral part of our society, and those who work in the industry know that cooling has been and will always be an important part of this ecosystem. Computers in a data center work 24/7 at tremendously high rates that they get exceptionally hot. Sophisticated cooling systems need to be applied for these computers to continue working without overheating.
Cooling systems have evolved over the years, and in this article, we will discuss data center cooling options, methods, and the best practices for your data center. We will also discuss new innovations that may be ahead in the coming years.
What Are the traditional Ways to Cool a Data Center?
For the purpose of explaining it, we're going to separate the traditional data center cooling into two different categories. There are two ways of cooling a data center: air-based cooling and liquid-based cooling.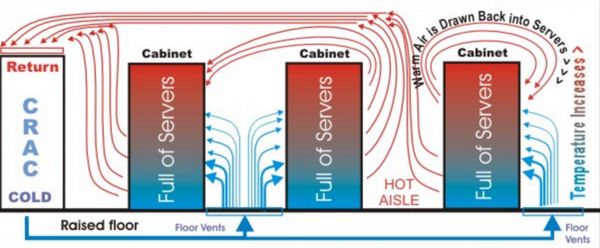 Air-Based
The first and most common method within the realm of air-based cooling is what's called 'cold aisle/hot aisle.' The idea is to separate the cold air from the hot air. This is done by facing the cold sides of each cabinet away from the hot sides of each cabinet, which creates a sort of convection system where the cabinets cool themselves. But this does not always work, and the data center managers have to pump a larger amount of cold air in. This older, inefficient method has limitations, which is why many data centers are moving towards other systems and technologies.
Another similar process within air-based cooling is called 'cold or hot air containment', which focuses on improving the older cold aisle/hot aisle method by physically isolating and containing the servers so the hot and cold air does not mix. Driving the air directly from the CRAC unit helps achieve this. This method works fairly well, but it does have the issue of hot spots.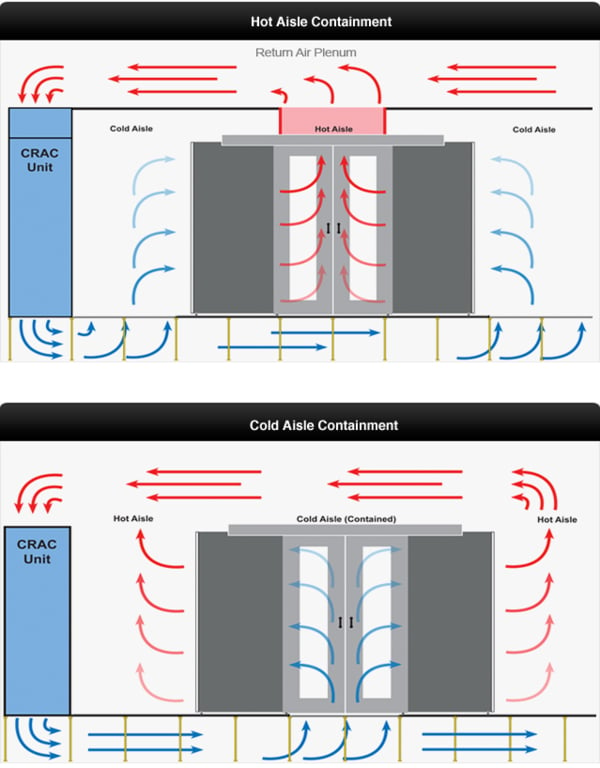 In-rack heat extraction is another air-based data center cooling method. In-rack heat extraction aims to achieve the same end goal of removing hot air but is done so by having compressors and chillers built into the rack itself. According to Schneider Electric, both Hot Aisle Containment (HACS) and Cold Aisle Containment (CACS) can provide savings. Hot aisle containment can provide 40% more savings than Cold Aisle Containment. CACS traps the cold air within the system letting the rest of the data center become a hot-air return. While the HACS traps hot air and lets it leave through an exhaust system.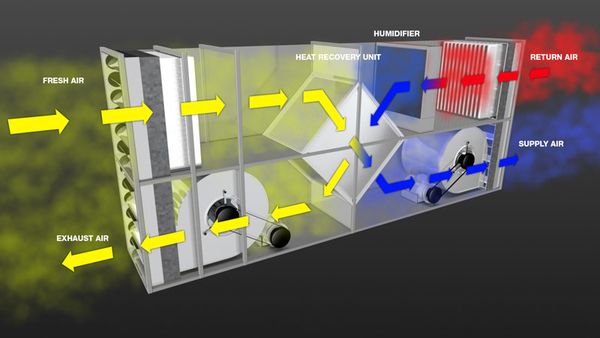 Evaporative cooling is an older technology that could be considered part of air-based cooling. Although evaporative cooling involves some water, the process is very different than liquid-based cooling. Evaporative cooling takes the process of water evaporation and applies it to cool data centers. These swamp coolers have a wet pad or a wet filter. Excess heat is dissipated in the water of these pads or filters, which then cools the data center. This type of cooling works best in low-humidity climates, like in Los Angeles data centers. The only power that evaporative cooling needs are for the fan and the water pump. It doesn't need the compressor that most other cooling systems use. Evaporative cooling or swamp cooling is so simple and needs so little power that it also has the nickname "free cooling".
Although the cost of evaporative cooling is more affordable than most data center cooling systems, it is far from free. The average cost of evaporative cooling is 25% of traditional HVAC systems. Also, evaporative or swamp cooling comes at other costs. The term swamp cooling is not by accident. This type of system brings higher humidity levels into the data center, which typically isn't good for any computer equipment. This is why evaporative cooling works best in dry climates or low-humidity environments so the humidity levels even out. Evaporative cooling is a great way for data centers to decrease their overall power usage significantly.
Liquid-Based
The next main type of data center cooling is liquid-based cooling. Water-cooled racks and servers are the first methods of liquid-based cooling. In this method, water is used to cool the hot side of the cabinet to bring the temperature down. Because water conducts electricity, the water never touches the actual components. The water is contained in basins, which then flows through pipes through cooling tower pumps. The water then runs alongside the server behind a barrier. The cold water helps bring down the temperature of the components inside. This method works well, but the risk of leaks scares many data center managers from using it.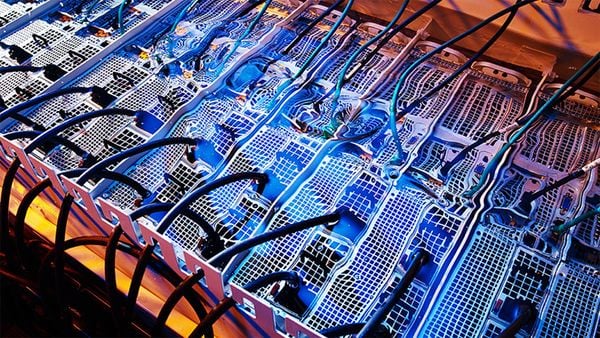 The newest type of liquid-based cooling method is liquid immersion cooling. In this method, liquid coolant flows across the hot components of a server cooling it down. The servers fully emerge into the fluid. The way this is done is by using a dielectric fluid. This type of fluid does not conduct electricity but can damage components if not used properly. If this sparks your interest—read more here.
A new innovation within liquid-based cooling is being implemented by Facebook and Nortek Air Solutions. This indirect cooling system is called StatePoint Liquid Cooling (SPLC). What makes the type of cooling different is the membrane separation layers, which the system can use both cold weather and hot and humid weather to produce water, which it then uses to cool the air inside the data center. Facebook estimates this system can cut water usage by 20 percent.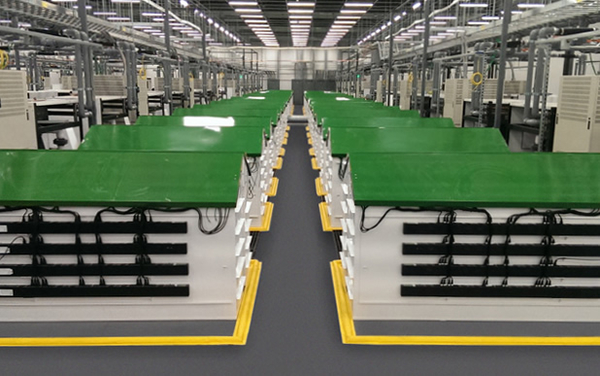 What Are the New Data Center Cooling Systems and Innovations?
There are many innovations from different companies that are changing the landscape of data center cooling. One notable mention is Google's environmentally friendly data center. This could be considered a liquid-based cooling system, but a sea-cooled data center innovation that doesn't burn any carbon is an innovation that is changing the idea of where cooling can potentially go. Google's seawater-cooled data center in Hamina, Finland doesn't only use the seawater that surrounds the data center to cool the servers, but it also captures rainwater for additional cooling.
Data center smart assistant and AI technology is also an important innovation when it comes to cooling a data center. It is reported that data centers use 75 percent more cooling than needed. According to datacenterknowledge.com (linked above), cooling a data center is there for risk management, but the amount of money spent on cooling is more than required. A smart assistant like AdeptDC helps data centers save on costs because it lets you know the data center manager know when and how much cooling is needed. It uses smart cooling and machine learning to read CPU and GPU temperatures and processes that data in real time. This software will help data centers become more cooling efficient.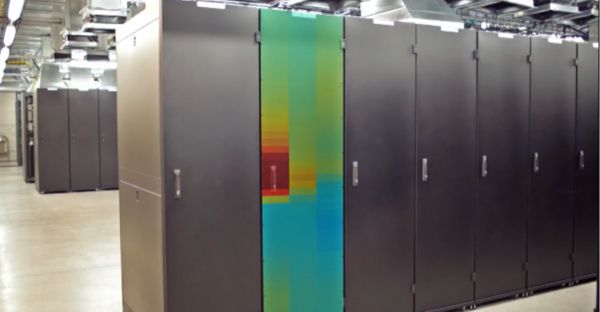 Another new innovation is a data center cooling robot that monitors the temperature and humidity levels of the server from the inside of the cabinet. The OneNeck robot sensor is placed on the bottom of the cabinet and moves to the top and back down again scanning for heat and humidity levels. The robot is able to detect hot spots within the rack. One can check these levels from their smart device never having to open up the cabinet. This technology is smarter and more efficient allowing managers to cool only areas that need cooling. Instead of wasting energy cooling the entire data center.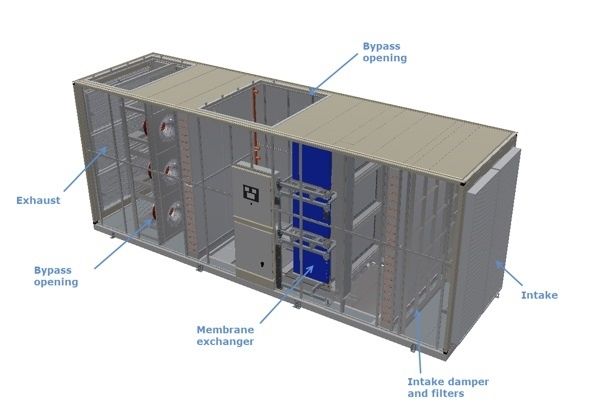 What is thermal vibration cooling technology?
One of the newest types of data center cooling systems could change how future data centers are cooled, so we wanted to give this innovation its own section. It also doesn't look like any other data center cooling technology. This could be one of the stranger-looking data center technologies, but the potential could revolutionize the data center cooling market.
The thermal vibration bell was introduced in the 2021 United Nations Climate Change Conference, also known as COP26, held at the SEC Centre in Glasgow, Scotland, United Kingdom. This innovation by Katrick Technologies is the world's first heat removal system using thermal energy to create mechanical vibrations to cool the system. This heat removal solution is a passive, cooling system that disperses heat to deliver ambient temperature similar to modern chiller systems.
The patented solution uses bi-fluid technology to capture low-quality heat from the system to create fluid vibrations. This energy is converted into mechanical vibrations through oscillating heat fins to passively remove heat. This passive cooling solution could potentially cut power costs and carbon emissions across the entire data center operation.
This is also an adaptable technology that can be retrofitted and modular. The company has stated that even one of these cooling systems can reduce total cooling energy requirements by 70% and could save up to 100 tons of co2 every year.
Technological advancement like this could potentially turn power-hungry data centers into environmentally friendly operations. This technology boasts no fire or health hazards, 100% environmentally safe fluids, zero ozone-depleting fluids, and next to zero global warming fluids.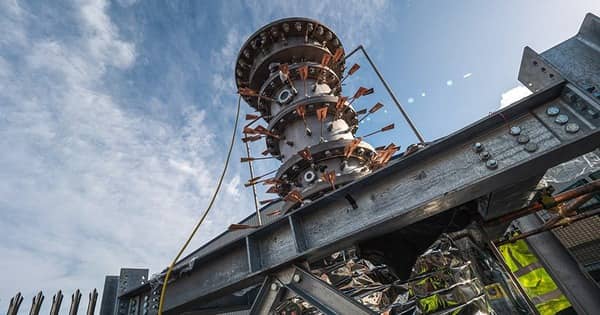 Re-Using Waste Heat from Data Center Servers
We've discussed the various ways that data centers can get rid of heat from their servers. This data center cooling innovation looks to do more than just remove heat.
The data center industry continues to look for new solutions to become more environmentally friendly including using excess heat from data center operations to heat nearby residential areas. Instead of trying to eliminate the heat produced by data centers by using chillers, the same heat is instead recycled into residential heating. The Stockholm Data Parks and the Facebook campus in Denmark are using this excess heat more productively.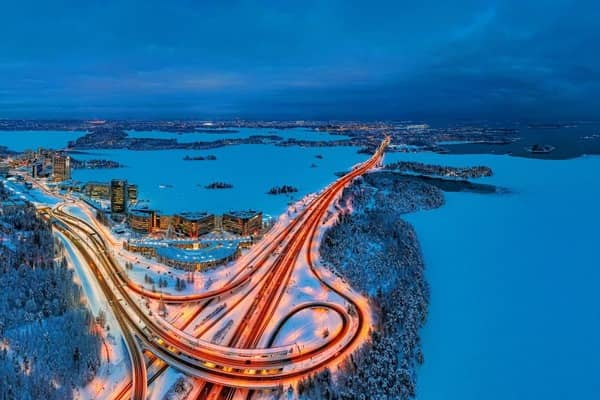 This could potentially be the most efficient way of neutralizing data center heat. Data center managers could worry less about cooling because it is being neutralized and used by the nearby district. The Stockholm Data Park can now produce enough heat for over 35,000 apartments. The heating bills can also be nearly free for local residents if utilized properly.
To make waste heat into an asset, future data centers will need to build liquid heat pumps to send the excess heat to the local district heat system. The homes closest to the data centers will be able to utilize the liquid heat more than the ones further away. The looping process could then send the same liquid back to the data center cooled enough so that it could cool down the data center.
Conclusion
There have been many innovations when it comes to heating, ventilation, and air conditioning systems over the years, and the data center industry seems to be one of the industries at the forefront of this technology. Handling and taking care of the world's information is an important job and making sure that the information is treated properly is essential. Cooling systems are an integral part of this ecosystem, and innovations to these systems will always be meaningful.