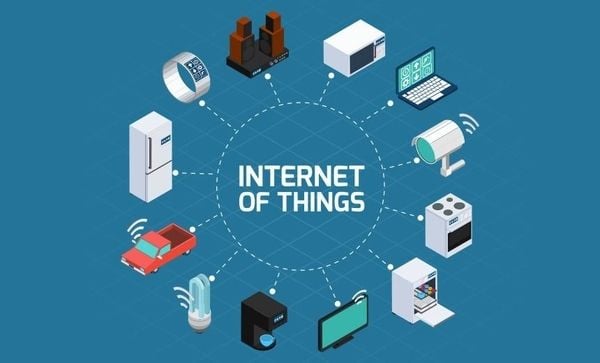 The Role of Cloud Computing in the Internet of Things (IoT)
January 21, 2020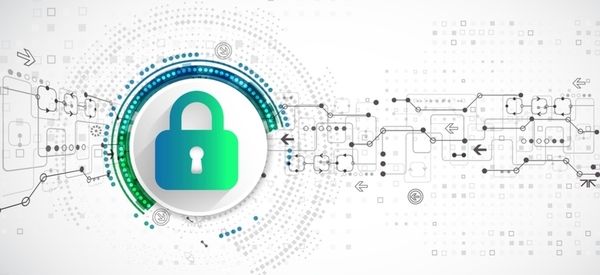 How to Write Perfect Cybersecurity Strategy for Your Venture
January 28, 2020
Customer Relationship Management (CRM) Software is going to redefine the dynamics of SMEs. In the coming year 2020, it will act as a platform that is not only focused on customer management but also networking and funding.
Customer Relationship Management (CRM) application is no more restricted to just being viewed as a sales and marketing software, but a comprehensive business management suite to attract, nurture and delight customers at every stage of their lifecycle. Additionally, the CRM software can be utilized to network with potential investors to drive funding for SMEs since the software will project well-defined personas.
The SuperOffice statistics demonstrate
CRM software market is growing exponentially and is expected to cross more than $80 billion in revenues by 2025. With cloud and mobile solutions leading modern CRM pathway, companies are hooked onto the most reliable feature of capturing data in real-time. Regardless of where and when the user is present, accessing customer-related data is a straightforward process. This results in increased efficiency and productivity while best utilizing time.   
Moreover to these benefits, CRM software can connect with people who are involved in crowdfunding.  Not to mention specifically, a company can make or break itself in no time with or without a proper investor. If SMEs can identify such opportunities better, they can easily attract, engage, nurture and convert investors. 
Now that we have discussed CRM perks, let's move on to what more it has to offer for SMEs in the coming year, 2020.
Customer Experience
CRM has given numerous reasons for businesses to focus on their customers more than ever. Unlike the times when undifferentiated marketing used to be the common form of addressing audiences, companies today hit revenue bull's eye through differentiated and concentrated marketing. The top CRM differentiator of 2020 will be its customers since over 80% of customers expect the same experience as much as from the product/ service.
Artificial Intelligence
The role of AI will centerpiece data modeling, customer segmentation, channel experience, personalization, and programmatic advertising. In the next couple of years, AI use cases will spike up 257%.
Mobile and Social CRM
Both Mobile and Social CRM will continue to be the focal point of meeting customer experience expectations. While the Mobile CRM will continue offering its users the freedom of access beyond confined office spaces, Social CRM will connect with its audience one-on-one and build brand equity.
Leveraging Big Data
Big Data deals with collecting large chunks of data from different sources. CRM is capable of taking a step ahead by consolidating all the data in a single place. Additionally, it can categories and segment the data as per buyer behavior, personas and the pre-set criteria fed to the system by the users. This simplifies the process of creating dedicated campaigns and target a certain set of audience. This results in more targeted and effective campaigns and increases the engagement and thereby ROI.
IoT
Internet of Things is the new buzz word in the technology silo. It deals with interlinking various devices to share information and data without needing to have a human interface. Let's say, for example, there's an iPhone and you have to import the library from your Macbook. So, the auto-sync function when turned on can automatically do it for you instead of you having to literally do the job.
Customer Relationship Management (CRM) is an important aspect while you strategize to tap into the marketing mix in order to achieve your desired goal. Needless to say, customers always form an integral part of the marketing and sales strategy. Without having potential customers, it becomes difficult to promote or advertise to a particular segment. Customer segmentation helps in creating targeted campaigns that are focused on generating revenues from either up-selling or cross-selling. This helps marketers to address a particular segment that needs either more attention or can take the back shelf. 
With Mobile and Social CRM, companies can ensure that their prospects never get off the hook; of course with a solid strategy that is more acceptable, unlike forced sales. This helps companies connect with their prospects and customers on a personal level than just coming across as mechanical robots trying to sell their products/ services. Therefore, SMEs can leverage the potential of CRM with other technologies in innumerable ways this 2020.
SMEs from Different Sectors That Can See Substantial CRM Use in 2020
Healthcare

Furniture 

Hospitality

Food and Beverage

Alcohol and Distillery

 Software

Banking and Finance

Real Estate

Construction

Automobile

Aluminum and Metal Sheets

And more…
Conclusion
SMEs need CRM software as much as large enterprises do; in fact, they need it more desperately. One of the major reasons behind this is time and resource constraints. Firstly, unlike large enterprises, start-ups and SMEs cannot afford to invest heavily in hiring a pool of candidates to fill in the pipeline.  Secondly, there could not be any blunder as huge as losing an existing customer. A blog from Forbes explains that customer acquisition is a costlier affair than customer retention.
It demands five times more investment to acquire a new customer than retaining an existing one. It goes without saying that these figures are too heavy on the pockets of new market entrants. Therefore, it is always ideal to invest in a CRM software to address all your marketing, sales and customer service needs than invest in loads of resources and random experimentations. Companies can utilize CRM systems to its maximum technical and functional capacity this 2020 with its scalability and flexibility with third-party software and applications' integrations.
Main Photo Credit: Comodo One