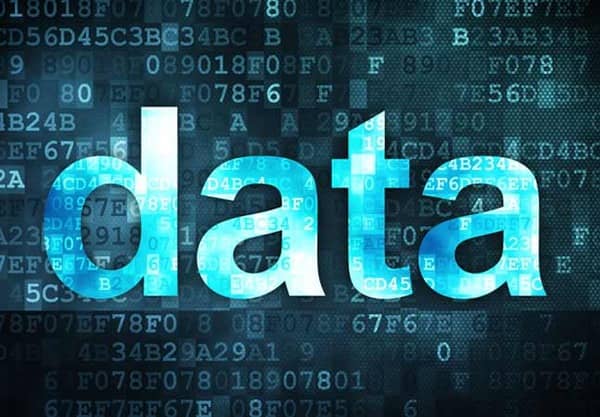 Data Buzzwords: Data Terms to Know
February 16, 2023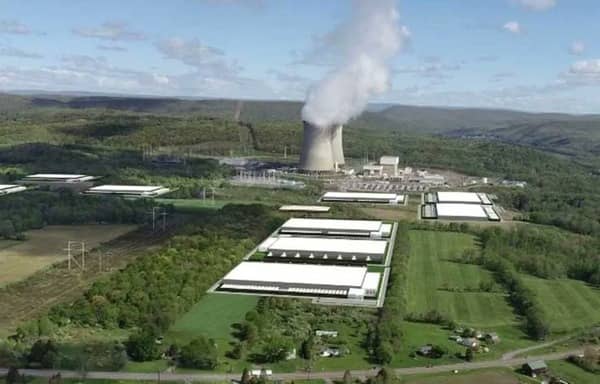 Will Small Nuclear Reactors Soon Power Data Centers Operations?
February 23, 2023
Climate change is the long-term shifts in temperature and weather patterns. These changes happen continuously and (sometimes) naturally due to numerous aspects, including variations in the solar cycle. However, since the 1800s, our various activities have become the leading cause of climate change, or maybe more accurately, the climate crisis. We are seeing unprecedented and record-setting temperatures that are affecting millions of people and also affecting nearly every industry. We discuss how climate change is affecting the data center industry and how data center operations are dealing with the climate crisis.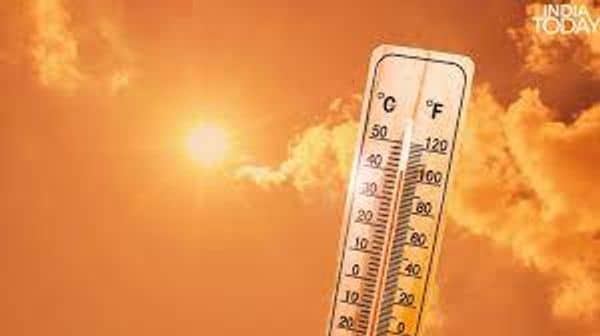 Data Center Outages Caused by Record Temperatures
Several cloud data center operations in the United Kingdom experienced outages as a result of record temperatures in the country. Based in Los Angeles, 104-degree weather happens nearly every summer, but these temperatures are record-setting for the United Kingdom. London experienced severe drought, brush fires, melting streets, airport runways, buckling train tracks, and data center outages that affected connectivity for many businesses and individuals.
The unprecedented temperature caused issues with the data centers' cooling system. Data center cooling is a complex system that uses various stages, which can include temperature analysis from a nearby weather station. The issue is that these systems weren't designed for weather this hot.
Data center operations that operate at 100 percent capacity have difficulty dealing with extremely high temperatures because they are already at capacity. Data centers that don't operate 100 percent have a better chance at high external temperatures because the equipment isn't working as hard. Google, Microsoft, and Cloudflare all experienced data center outages because they are most likely operating at or near full capacity.
Google Cloud couldn't handle the heat and wanted to prevent additional damage to their machines, so the cloud provider powered down a portion of their systems to prevent supplementary problems.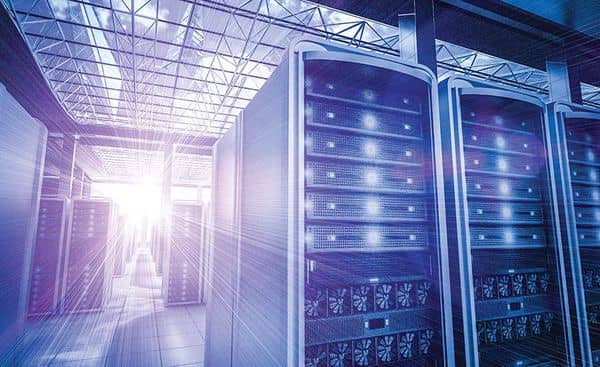 What Are Traditional Data Center Cooling Systems?
Cooling a data center operation and its servers are achieved by eliminating excess heat from the air and exchanging it with cooler air. This can be done in various ways, including venting the hot air outside and replacing it with new cooled outside air and having that circulate the facility. Another method is by recycling the internet air by cooling it. This is done using a hot and cold aisle method to boost the cooling efficacy.
Another method is venting outside hot air and drawing pre-chilled air into the facility. This method is called free cooling and only works for data center operations in colder areas. Besides more traditional air-cooling methods such as CRAC units (computer room AC units) or CRAH (computer room air handler units), data center operations have now incorporated liquid cooling methods as well.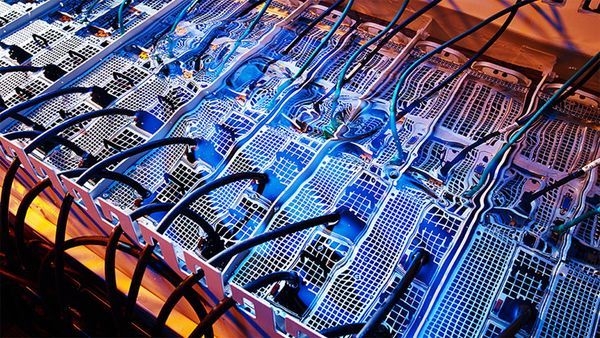 What Is Data Center Liquid Cooling Technology?
Liquid cooling is a newer data center cooling technology that can be more efficient and cost-effective. Liquid is more effective than air at transferring heat away from data center servers. It can also benefit high-density and edge-computing data centers that generate more heat.
The two main types of liquid cooling include liquid immersion cooling and direct-to-chip liquid cooling. Liquid immersion is the cooling method that places the entire server into a dielectric fluid system. The fluid absorbs and removes the excess heat, turning it into vapor and cooling down the whole device.
The second type of liquid cooling is direct-to-chip liquid cooling, which uses flexible tubes that bring the dielectric fluid to the processing chip and motherboard. These areas of the server generate the most heat. By absorbing the heat and by turning it into vapor, the entire system is cooled down.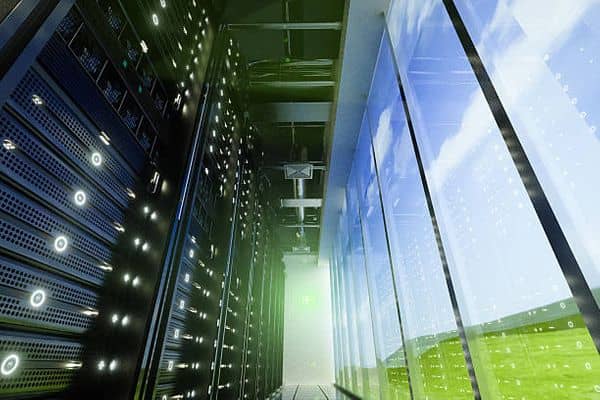 Future Data Centers and Renewable Energy
Ensuring data center operations are up and running despite record-breaking temperatures is essential, but it isn't the only thing the data center industry is concerned about. Data centers are also looking to improve their operations to help decrease their carbon footprint and become more sustainable.
Data centers are an essential part of the modern world. The entire world revolves around digital communication, like texts, instant messages, phone calls, emails, video conferencing calls, YouTube videos, podcasts, and browsing the web. Anything that involves sending and retrieving data requires a data center in one form or another.
Because the world relies on digital communication and data centers—these operations use a massive amount of energy and have a large carbon footprint. The data center industry consumes about 3% of the world's electricity supply and is responsible for 2% of the world's greenhouse gas emissions.
Although data center usage and reliance have grown 550% between 2010 and 2018—the data center industry has only shown a 6% increase in energy consumed. On top of that, the largest technology companies, which include Google, Microsoft, Facebook, and Amazon, have goals to be 100% renewable in the near future.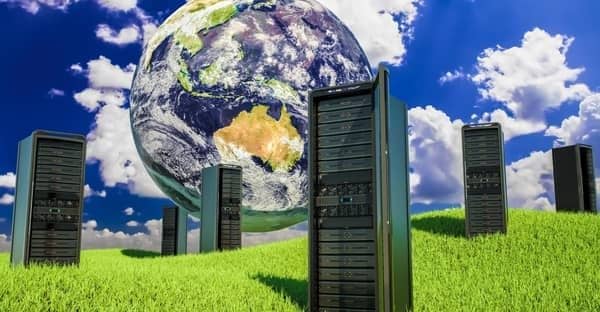 What Can Data Centers Do to Be More Efficient?
If your company is running a data center operation of its own, various practices and strategies can be used to make your data center operation more efficient. We can all do our part to help deal with the climate crisis. Here are some tips that can boost your data center's energy efficiency.
The first tip to boosting your data center's energy efficiency is to not keep the environment as cold. Its typically recommended that the temperature inside a data center operation is between 65 and 80 degrees Fahrenheit. Many data centers keep this temperature on the upper end of the spectrum. Your operations can save 5% in energy costs for every degree you increase the temperature. Just make sure you stay within the recommended parameters. 
The second tip is Installing air-side economizers in cooler areas can also take advantage of your environment. You can save money by allowing the outside air to cool your inside operations. The third tip is to shut down non-functional servers. In many data centers, 30 percent of energy consumption could be related to servers that aren't being used. Check to see which servers are crucial for current operations.
A complete list of ways to make your data center more efficient can be found on our site, which includes upgrading your air compressors, considering ultrasonic humidification methods, and engaging the power-saving feature on your CPUs. Some data center operations are using the excess heat to heat residential homes.
If you're looking for a colocation service for your business needs—we offer affordable and reliable colocation services wherever and whenever you need them. Not only are our facilities efficient, but they are built to ensure our clients get the redundant DDoS-protected network they want with the highest level of security needed. Our data centers are built with N+1 redundancy on all networks, hardware, and power systems. Our colocation service plans are ideal for any business looking to save. Connect with us today.