The data center sector sees consistent growth. The future of job availability is bright, but you have to be highly skilled to become a data center operator or technician. The newly required skills are closely related to the implementation of 5G technology, but you need the foundational capacity as well.
According to the stats available on Glassdoor, the average base pay for a data center technician is $53K. The highest pay reaches $78K on a yearly basis.
The salaries reflect more than experience. They are mostly dependent on the employee's skills. If you're a highly skilled and irreplaceable administrator, your salary can easily reach six figures.
Let's see: what are the essential data center skills that you need to succeed in this sector?
Cloud Skills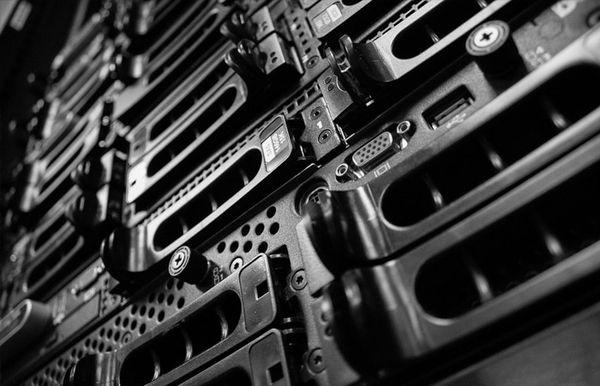 The growing 5G practicalities strengthen the cloud computing environment. Organizations that use 5G networks benefit from much faster data transfers.
The employers from this sector are most likely to require a set of cloud security and cloud architect skills from applicants. Colocation connectivity expertise is high on the list of requirements, too.
If you're still learning and building your career, you'll only benefit from acquiring any type of cloud computing certification.
Data Security Skills
All data centers are focused on becoming more intuitive and agile. But most of all, they focus on increasing the levels of security. As the industry grows, so does the concern for keeping all data safe in the centers.
Billions of devices are online right now. That makes data centers more complicated to secure and manage, so you should keep in mind that this is not an easy skill to obtain. You'll need to know how to use network intelligence to enable undisturbed performance, analyze data, and automate functions without any security risks.
An Ability to Make Quick Decisions and Good Judgements
If you plan to reach the level of a data center infrastructure manager, this is an essential skill to have. You'll need to be informed about all new trends in the data center industry, the challenges in management, and the new software solutions that drive the industry forward.
Management in this industry is not only about dealing with a team. You'll be faced with new solutions and opportunities to implement them in your organization's environment. You'll have to keep pace with the industry's growth all the time.
If you're convinced that you have what it takes for this position, hiring an expert to write your resume is a good idea. The writer will convey your character and skills through the application. However, you also need an exceptional blog that proves you're informed about the latest trends, and you can even take the role of an educator.
Data Analysis
Power distribution units and other smart devices with environmental sensors deliver a constant stream of data that's crucial to the functionality of the data center. This data is massive and too complex to be analyzed by laymen. That's why these centers hire professional data analysts, who can translate that data into information that the managers can use.
Almost every challenge that a data center faces can be addressed by analyzing the data that's available. Let's say that energy consumption has been reaching levels higher than usual lately. The data related to power usage effectiveness lets the analyst evaluate humidity, temperature, open perforated tiles, and more. When this data is translated into actionable advice, the management can take action to lower the power use without affecting the center's effectiveness.
Network LAN/WAN Design Skills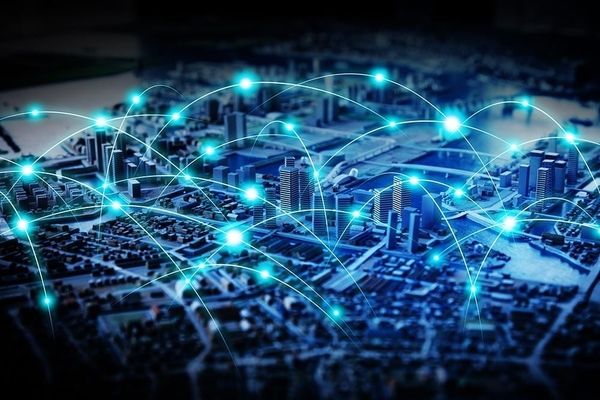 LAN/WAN engineers are responsible to set up and ensure the functionality of wide-area and local area networks. The data center doesn't hire them just to set up the network. They are needed to monitor its performance as well. Part of their responsibility is to identify potential issues and make changes that would prevent damage from occurring.
If you gain these skills, you can work as a full-time engineer in a data center. However, you can also offer your services as a freelancer.
Cabling
A wireless data center? The beginnings of that technology are already here, but we're far from getting rid of all cables in data centers. There are many cables, so employers still need to hire people capable of handling them.
Basic Knowledge of How Data Centers Work
If you're still a student and you have your eye on a career in a data center, this is where you start. If your university doesn't offer a specific program, you can always turn to online learning. A degree is not absolutely necessary, but you'll have to try harder to work your way in and up without it.
Schneider Electric is a great source of online courses that can give you the basic knowledge you need.
Do You Need Any Certificates to Work in a Data Center?
https://www.youtube.com/embed/7Cbq-y9uov0The demand in this sector is high, and the competition is fierce. University education is not an absolute necessity, although it's highly recommended. Certificates, on the other hand, proved that you're skilled in the position you target.
These are the certificates to look into:
Cisco UCS (Unified Computing System) Certificate
DCIM (Data Center Infrastructure Management) Certificate
CCNA (Cisco Certified Network Associate)
CCNP (Cisco Certified Network Professional)
First, you should figure out what job you want to pursue. Then, do your research to see what type of certificate would help you get it. If you go through job ads, you'll easily identify the needed certification and skills.
Don't Forget: You Need Stamina and Dedication, Too
All skills we listed above are professional, and they are needed for different positions in the data center. But we should stress out the importance of personal skills, too. First and foremost, you need stamina. Data centers have to be up and going 24/7. In many situations, critical employees are required to take extra hours. So you need to be dedicated and energized enough to withstand long bouts without burning out.
For most data center workers, that's not a big problem. They love their job!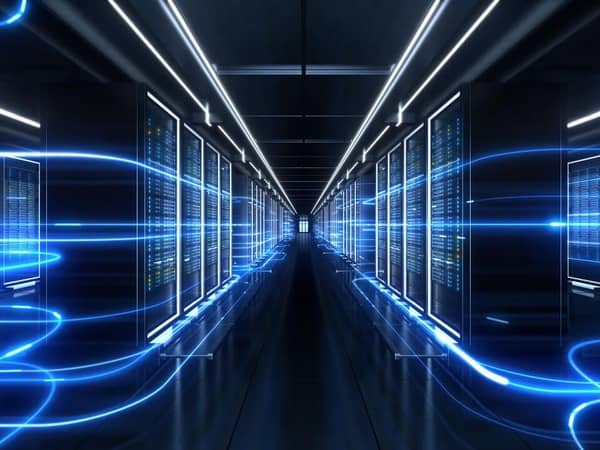 What Are Important Aspects for the Future of the Data Center Work Force?
STEM Programs Should Be Highlighted
There are several different aspects that will be important for the future of the data center workforce. This includes highlighting STEM programs, empowering the current data center workforce, and finding talent from new places. All of these facets can make the data center industry workforce stronger in the future.
One of the most important aspects of growing the future of the data center industry and the industry of technology is highlighting STEM programs. STEM programs are imperative for the future of the data center industry because they help to produce a workforce that is well-equipped to design, build, and maintain data centers. Data centers are critical infrastructures that play a key role in supporting the growth and development of the digital economy. They are responsible for storing, processing, and managing vast amounts of data, and they require highly trained professionals who can ensure that they operate efficiently and reliably.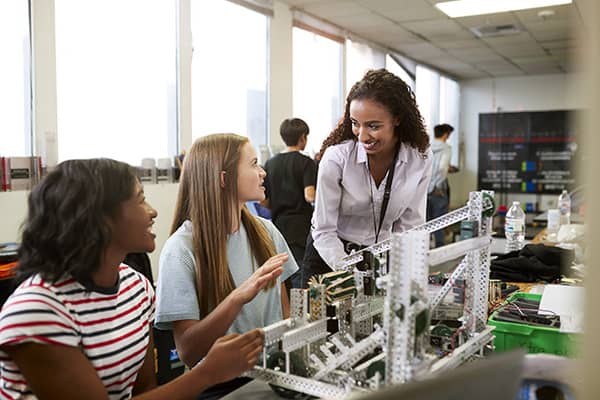 Data centers rely on a wide range of technologies, including computer hardware, software, networking, and data storage. These technologies are constantly evolving, and data center professionals must be able to stay up to date with the latest developments to be effective in their roles. STEM programs help to provide students with the knowledge and skills they need to succeed in these roles, including a strong foundation in math and science, as well as expertise in computer programming and engineering.
STEM programs not only give students knowledge but also helps to foster a culture of innovation and problem-solving, which are crucial skills in the data center industry. By encouraging students to pursue careers in STEM fields, we can help to ensure that the data center industry has the talent it needs to continue to thrive and meet the growing demand for data storage and processing.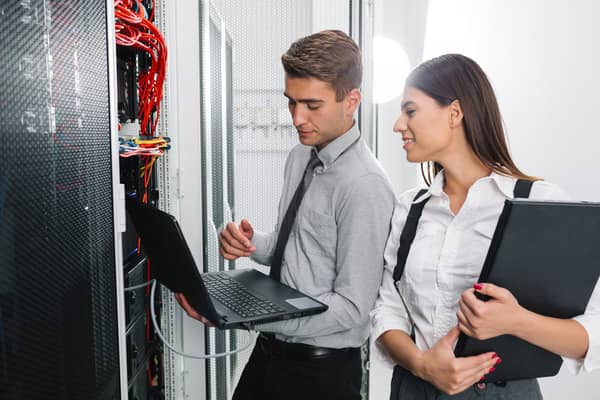 Empowerment of the Current Data Center Workforce
Another aspect that will be important for the future of the data center industry is empowering the current workforce. A workforce that is empowered is more likely to be engaged and motivated in their work, which can lead to improved efficiency and productivity. Empowering data center professionals to take ownership of their work and make decisions enables them to use their skills and expertise to solve problems and find creative solutions.
An empowered workforce is more likely to feel fulfilled and satisfied in their work. This can lead to lower turnover and better retention of skilled workers. They are also better able to serve the needs of customers and clients, which can lead to increased customer satisfaction and loyalty.
It can also help to foster a culture of innovation and continuous improvement within the industry, which can help to drive progress and competitiveness. By investing in the development and empowerment of data center professionals, organizations can help to ensure that they have a skilled, motivated, and engaged workforce that is well-equipped to meet the challenges of the future.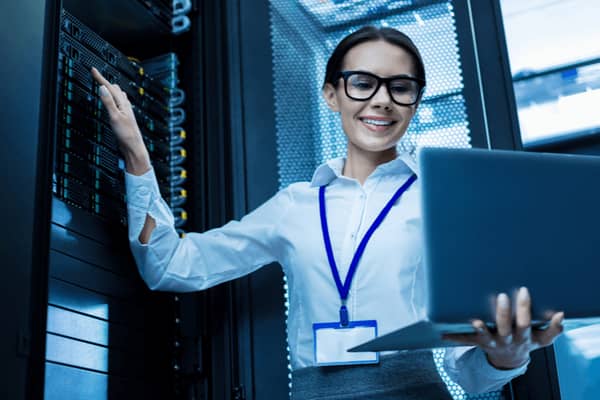 Fresh Talent from New Places
The final aspect we will discuss what's important for the future data center workforce is sourcing new talent from new places. The data center industry is growing rapidly and there is a high demand for skilled workers to design, build, and maintain data centers. By sourcing new talent from new places, organizations can tap into a wider pool of potential candidates and increase the chances of finding the right fit for their needs.
Sourcing new talent from new places can also potentially help to diversify the workforce of the center industry. This can lead to a more inclusive and representative workforce. It can bring new perspectives and ideas to the table and help organizations better serve their customers and clients.
Organizations can also gain access to new markets and expand their reach. This can be particularly important for data center providers that are looking to enter new regions or countries. In a rapidly changing and competitive industry, organizations need to be able to access the best talent possible. Sourcing new talent from new places can help organizations stay ahead of the curve and maintain a competitive edge.
Sourcing new talent from new places is an important strategy for organizations in the data center industry to ensure that they have the skilled workforce they need to meet the demands of the digital economy and stay competitive in a rapidly changing industry.
Main Photo Credit: Data Center Knowledge