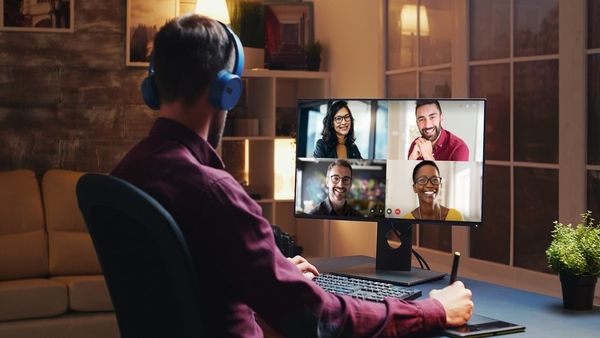 The Best Technologies for Social Distancing
June 4, 2020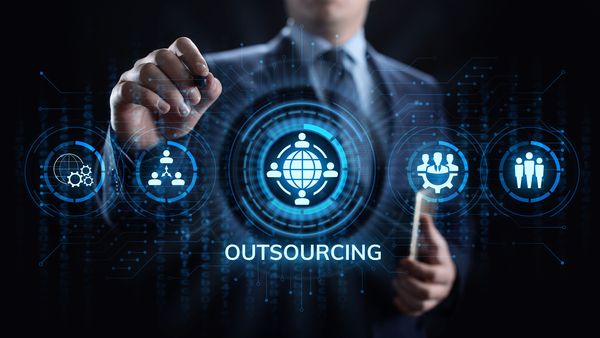 The Benefits of Outsourcing Your IT Needs
June 10, 2020
Technologies are getting all geared up to take the edge off hindrances that pull the corporate domain backward. The year 2020 has welcomed 5G technology to experience the power of unprecedented speed that could open the doors to new opportunities and potentials.
The buzz around 5G in terms of turbo speed technology, low latency, and superior network efficiency to transform how the world used to communicate, collaborate, and connect seems promising. Cloud technology is nothing but an application-based software system that deals with data via remote servers and makes that data accessible to users through the internet; 5G plays a crucial role in the underlying process.
With cloud being the new normal and 5G being the new revolution, this blog will talk exclusively about how 5G will have an impact on cloud computing technology.
5G's Speed and Cloud Efficiency
https://www.youtube.com/embed/IHrIlCcpptgThe practicalities of 5G can bolster the current cloud computing environment for every organization that resorts to cloud computing as no one has got the patience to wait till buffering or latency issues get resolved. Any organization that is using a 5G network can do faster data transfer and even those organizations that face geographical network issues can now easily have access to cloud services.
5G technology can root out the network connectivity glitches that the cloud industry has been struggling with. Ultra-low latency of 5G is capable of improving mobile experience and will help organizations that work in a client-server architecture like cloud computing. 5G eases the real-time streaming from facility to facility, and its lightning speed facilitates cloud providers to provide services more efficiently, rapidly and smoothly like never before.
5G, IoT, and Everything in Between
A gazillion amount of data is generated every single day through smart devices that need real-time processing and analytical actions. And, 5G offers IoT devices quick access to the cloud infrastructure and empowers the IoT network with maximizing signal strength and minimizing latency issues.
Organizations can assimilate, manage, and get valuable insights into the data collected by the various sources via the cloud. Network carriers are bound to get a boost due to the superior functionality and flexibility of 5G. Also, 5G's lower latency helps IoT platforms to deliver phenomenal performance in IoT projects i.e., minimize the development time, go quickly to the market and develop IoT solutions effectively and efficiently.
5G, Data Analytics, and Cloud-Based Applications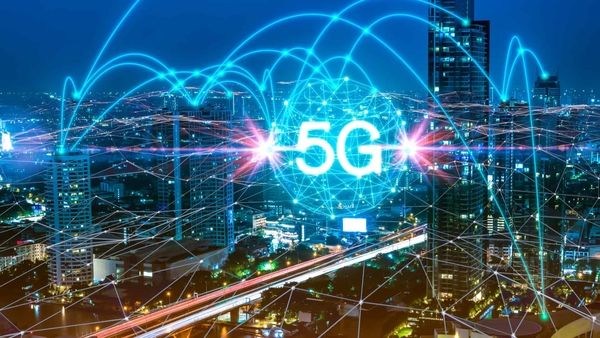 The 5G network advances the data retrieval speed and proliferates the cloud's storage space for big data to slash the analytical issues. 5G can be considered as the fast and the curious which carries the potential to change the data analytics world. In other words, IoT demands rather needs a robust analysis of raw data which is further converted into a well-structured format for actionable insights that can help organizations make prompt decisions. 5G will assist appreneurs across the world to develop top-notch cloud-based apps through strong network connectivities.
Businesses are preferring cloud-based applications as they are cost-effective, make data sharing easier, and solidify the security protocols. Organizations trust mobile cloud apps from a customer offering standpoint hence the widespread roll-out of 5G makes the future of cloud apps favorable in the corporate world.
5G, Hybrid Cloud, and Cloud Security
Security has always been a paramount topic of discussion in the context of the cloud. As the cloud took off from its nascent stage, it also attracted some of the grave security issues. Regardless of the security posture, cybercriminals constantly try to breach firewalls or seek unauthorized access to hack sensitive data stored in the cloud.
With the advent of 5G network connectivity, organizations can keep a keen eye on such malicious cyber-attacks and take necessary actions in real-time to stop these attacks even before occurrence. The adoption of hybrid cloud computing has increased manifold, and 5G will play a major role in keeping the security of the cloud intact.
5G solves latency issues which means organizations can migrate to the public cloud for operational efficiency and scalability benefits whereas on-premise data can also be maintained effectively.
Key Takeaway – 5G and cloud computing together have got the power and potential to help businesses turbocharge their growth and level up their game in the hyper-competitive market.
If we talk about the recent COVID 19 crises that triggered a digital revolution in the world due to social distancing, stringent quarantines, and unforeseen lockdowns, cloud computing has emerged as a savior. Cloud has facilitated the business world to continue to operate smoothly even during the pandemic.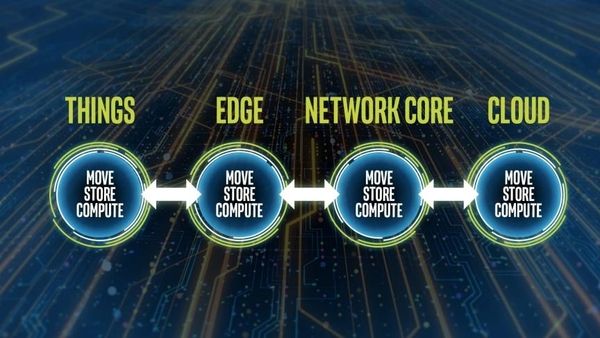 Video conferencing meetings, instant messaging, prompt sharing, and the ability to work anytime from anywhere has become possible due to cloud technology. And that cloud is going to get a huge boost when the plans of 5G to power cloud technology come true.
5G when coupled with cloud computing is capable of propelling the operational efficiency of every company by setting a base for innovation. The pivotal role of 5G technology along with cloud in bringing revolutionary changes in business models like remote working as the new workplace reality, and realizing the importance of exquisite customer experience is quite evident.
To wrap up, 5G is a welcome force in the cloud-first world as together they both aim to make the technology space more robust, and agile like never before. For the year 2020, 5G is poised to be the technology driver for which the entire world has been waiting for!