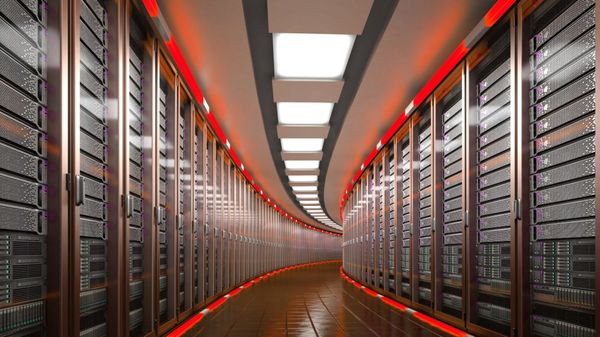 How Data Centers Deal with a Pandemic
March 26, 2020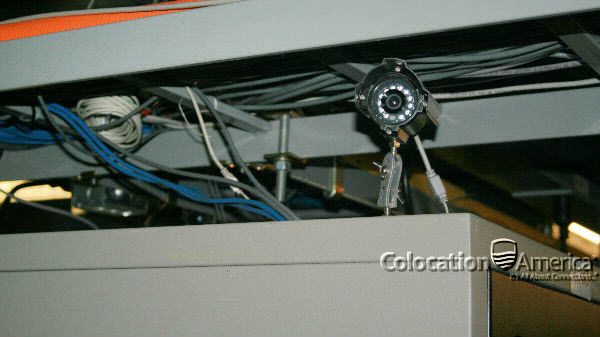 Data Center Physical Security Measures
April 1, 2020
The next five years of the automobile industry will wheel around automation and a couple of other technological evolutions. The global automobile market is already going through a transitional phase that demands an integration of smart decisions and safety. For efficiently working autonomous cars, more information brings faster and better AI decisions. That's how data centers come into the picture!
The blog aims at shedding light on whys and wherefores of data centers in the automotive industry. Additionally, it emphasizes on where data centers can be seen in the future of the connected or driverless-cars powered automobile industry.
Why Data Centers Are Essential
With constant consumers' digital engagement, businesses generate data every single day.
Besides storage, smarter data centers meet the key demand of businesses by checking up on security

It resolves the problem of power, which is commonly faced by servers due to broadband issues.

It attunes with advancements such as 5G, which is bringing new content in the market, thereby needing more extensive data storage. 
Data centers allow DC managers to obtain top details of their data centers while working on multiple-side dashboards and take the needed measures to solve issues.
Data in the Automotive Industry
In view of the fact that autonomous cars correspond to supercomputers running on the roads, they channel massive amounts of data, roughly accounting to 4 terabytes per day, per car.
Market giants such as KDDI, Sumitomo Electric, AT&T, Intel, Ericsson, NTT set up an association known as Automotive Edge Computing Consortium (AECC) in 2018. The group frames strategies concerning big data between the vehicles, the cloud, and data centers. 
"The present network deployments and business models do not yet support the future needs of connected vehicles. There will be a need for new network architectures and computing infrastructure to support massive computing resources and topology-aware storage capacity in terms of balancing quality and cost." says the group in its white paper report. 
The automobile industry can anticipate $150 billion annual revenue through connected vehicles while the number of cars will grow to 100 million on a global level. Due to such expansion of automated cars, data is likely to transmit 100 petabytes on the cloud. The estimation is of per month on account of present business models and network capabilities. This data affair is larger than the current volume with respect to the future storage requirements as it goes around 10 exabytes per month.
Data Centers in the Automotive Industry
The era of edge computing is reshaping the automotive sector, increasing the efficiency of vehicles through technical advancements. Training and operating vehicles require optimization of data, while also ensuring that the safety isn't compromised. Consequently, hidden in plain sight, data centers are likely to become the cornerstone of the automobile industry.
GPU powered database systems are said to be one of the safest ways to scale your data and build an AI infrastructure for autonomous vehicles. Such systems train and manage the deep learning algorithms effortlessly. Today, more than 500 Hyperscale Data Centers in the world are offering its services to different industrial verticals, including automotive.
V2V and V2I Traffic Standards
Vehicle-to-vehicle data transmission aims at reducing traffic issues in major metro areas, which makes it the key factor in the automotive industry. The vehicles are expected to have an integration of location-aware applications while they are also expected to streamline the speed, acknowledge traffic lights, ease backups and converge with toll plazas.
DSRC: 
The communication system is based on the 802.11p WiFi standard

It supports low-latency ( faster reaction during data transmission ) 

It is capable of handling frequent and rapid handovers and secure transmissions.

It also works well under bad weather conditions.
Cellular V2X (C-V2X) 
It subsists on the LTE network and then moves to 5G wireless standard

It is said to be supportive for real-time communications

It is also said to be reliable for data transmission at high speeds in traffic
There are also talks of micro clouds which are visioned for efficiently dealing with low-latency data transmission. Stationary micro clouds and mobile micro crown are the two primary models which are being researched. Both these approaches support efficient and larger data flow, which can move across low-latency V2V connections.
Addressing edge computing, a few startups like EdgeMicro and Vapor IO are working on the network projects which involve microdata centers. Their modules are outlined for the cell tower sites and rooftops deployment. 
Elon Musk, the CEO of Tesla, declared his plans of making free WiFi available near all their supercharger stations. On primary routes, these stations are expected to charge the vehicles rapidly. Besides these supercharger stations, Tesla also has destination chargers at several other places such as movie theaters, malls, and hotels. 
Another news from Google came when a division claimed to begin fully autonomous vehicles in a ride-sharing service. The progress on offering real-time solutions through such vehicles still have jagged edges. In the super-competitive phase of the automobile sector, it will be interesting to see how key marketeers and other startups come up with complete solutions. 
There remain constant research activities on optimizing and improving data with streamlined data transmission. However, little has been done on the parts of cost-effectiveness. It is a factor that also needs to be taken care of while dealing with enormous amounts of data made available for connected or autonomous cars.
Data Centers are at the core of the automotive industry as the AI-driven computing infrastructure and expected energy-efficient performances have become the need for autonomous vehicles. If connected cars are here to stay, data centers have a long way to go in this industry. The data centers market may not have become advanced enough to meet all the automobile data storage requirements; however, it is evolving and astounding.
Main Photo Credit: iChongqing