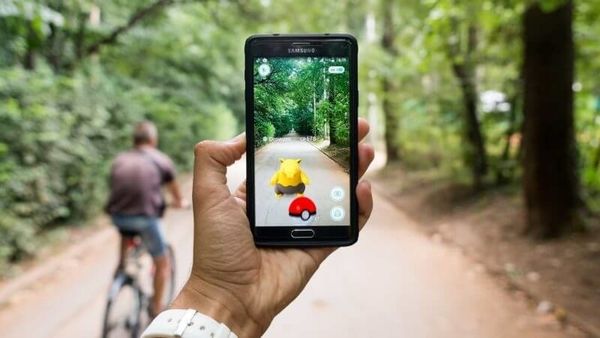 Augmented Reality Can Be a Great Tool for Any Industry, Here's The Proof!
August 23, 2018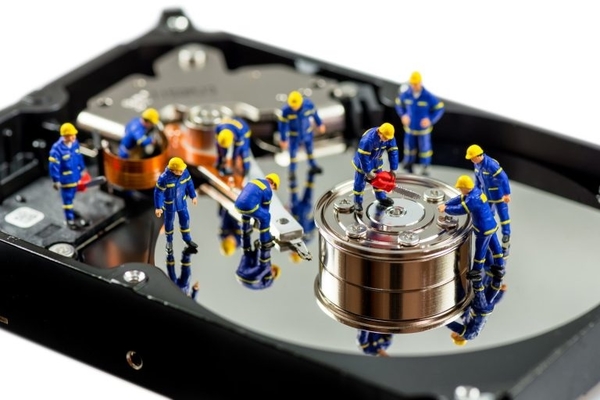 Benefits of Hosting Your Backup in a Data Center
August 28, 2018
Changes in techniques of web designing have opened new doors. Now you will see multilayered designs, detailed photography and other useful and innovative inclusions to ensure a website can be viewed across all platforms, traditional and otherwise. It gives a more realistic look to the website with the use of a lot of drop shadows. These shadows do not only distinguish the different layers but at the same time, it instills a bit more realism into it.
Designers are more creative and innovative these days incorporating animation and purposeful motion in their designs. With these meaningful motions, even the most complicated animations become fun. It improves the visuals, the presentations, and usability of the site.


Detailed Photography
Highly detailed photography is used in web designing today for the importance of realism. You will see a perfect blend and use of images taken at close-up angles and all are in HD quality. This has provided the e-commerce sites with significant benefit as these detailed photos enable the viewers to understand better about the product or services. It has also made the sites more attractive and appealing apart from better explanation and conveying of important messages.  
Icons and images now float into the web page ensuring more attention of the viewers and with relevant texts in proper colors, drifting along with it creates a much better impact to the eyes of the beholders.
The Debate of Mobile Substitutions
Since the launch of the smartphones, there has been a debate between desktop and mobile. However, in the true sense there is no such rivalry between these two platforms and in fact, both of these actually work together. According to studies, around 90 percent of users do the same task on different devices and multiple platforms across all age groups.
However, in the recent times, there is a noticeable differentiation between the desktop and mobile interfaces of a website. To prevent cramming complex system into a mobile device, the designing companies are now more focused on making device-specific variations of similar sites, products or app.
Alternatives for Complex Interactions
Creating a mobile alternative for an intricate design needs precision and a lot of consideration. The trouble in creating user and device friendly sites is to know what and how things need to be changed. Designers must look beyond translating a desktop system merely. There are a few more points to follow that include:
Replacing header videos by stills from a particular video is useful for a mobile site. You can use a link to YouTube.

Avoid using hover effects for better results. Instead, use buttons to tap or gesture controls that can hide or show information.

Animated effects must be simplified as it will not be useful and effective for mobile viewing.

It is also best to use hamburger menus to replace the drop-down menus. These patterns are popular and everyone knows how to use it.

Implementing voice activation wherever you can is also another useful and increasingly popular trend. This trend especially will take the front seat in a couple of years down the line.

Evaluating the colors and backgrounds is crucial as mobile devices often require more contrast for readability.
Modern Period Design
Web design of today, believe it or not, is in a state of reminiscence. Today, the web designs are borrowing and using the distinct features of the 70s, 80s, and 90s more and more into their designs. Depending on the period you get different features on your site such as:
The 90s trends give you a lot of colors, animation and moving parts long with stripped-down designs.

The 80s, on the other hand, gives ideas from the period of fashion and MTV including the mixes used by the video game industry with the bright neon culture.

The 70s period saw muted colors, bold typography, psychedelic fonts as it was in the prominent and predominant print media.
The Best Ones Chosen

The designers choose the best retro style in modern web design. Some of these features are:
There is a sure ad noticeable resurrection of big and bold text. Not only that, there is also a significant pickup of fonts from the past. These have elaborate strokes, rough edges and thick cursive just as you saw in old movie posters. However, moderation is the key to use this old-school

typography

. Loud fonts are best for headlines and titles while subtler and simpler fonts are best suited for a regular copy or secondary info.
Use of extreme colors is another noticeable feature irrespective of the fact that it is bright or muted. In modern web design color overlays are common and therefore using matching colors is important to accentuate other illustrations and images.

Texture and gradients are also used extensively in modern web designs. This is done to make the site more realistic with more feeling and appeal as well. However, few designing companies stick to stark minimalism.

Another significant trend followed in modern web designs is the video game style irrespective of the fact that the design is for a non-gaming site. The combination of low and high fidelity provides an appealing aesthetic to the site that both younger and older generations love. It makes the site stand out easily.
Design Simple Homepages
If you look at the basics then designing a simple homepage is another significant trend followed as most experts believe that more straightforward home pages work better for passing on information.
However, this process is a combination of several others such as minimalism. This means there will be an abundance of negative or white spaces in the design. There will be big and bold typography, colorful accents and prominent call-to-action.
Flat design provides distinct differences and a simple look to the homepages as well. It reduces distractions taking advantage of color.
Use of subtle animations can improve the usability of the site as well as provide better user enjoyment.