The cloud has evolved in several different ways and with all of these iterations, it has been advantageous for many businesses around the world. The cloud refers to data center servers that are accessed through the internet along with a multitude of software and databases that also run on these servers. These cloud servers are located within data centers all around the world. Using "the cloud" and cloud computing gives a company the flexibility of not having to manage its physical servers or running software and applications on its own servers. As the cloud continues to evolve, users are finding new ways to apply the power of these servers. A distributed cloud strategy can be a good option for many businesses.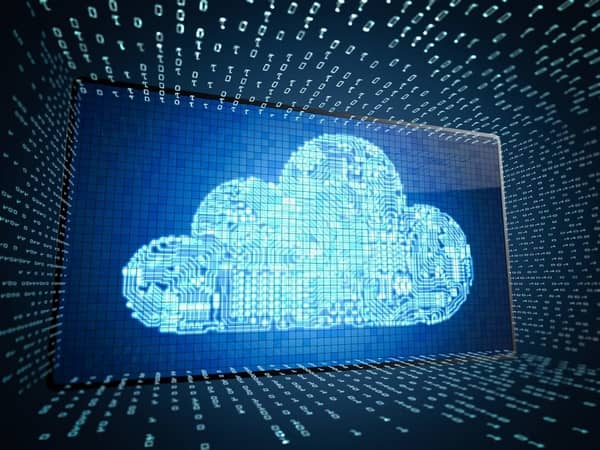 What Makes a Distributed Cloud Different?
Many businesses have benefited from the cloud in several different ways including cost savings, security, flexibility, disaster recovery, and more. Now that the cloud has been around for almost 20 years (at least the modern iteration of the cloud), users are finding new ways to deploy cloud computing that can be even more advantageous. This is where a "distributed cloud" comes in.
A distributed cloud spreads out the computational workload throughout numerous geographically distributed interconnected servers. A distributed cloud allows for several different things that are difficult to achieve by a traditional cloud. Strategically placing various servers in specific geographical areas allows for the best possible execution.
Distributed cloud improves upon several different aspects because it takes advantage of specific locations and various service provider offerings. Choosing a specific location from a particular provider can allow for better responsiveness and performance for various applications. This can also improve on latency and cost by where transferring a large amount of data can be expensive. Having this data in certain locations can curb these costs.
A distributed cloud can also help with security issues. Many businesses cannot solely rely on a public cloud especially when it comes to its mission-critical workloads. A distributed cloud strategy allows companies to keep some of their data on their own private cloud or dedicated server from their data center provide while integrating a public cloud.
Distributed cloud strategy can also benefit redundancy and latency. Companies can distribute their data and applications throughout various clouds giving them additional redundancy. A duplicate copy of data can be beneficial in case of a system failure. This strategy can also help with latency as duplicate copies of the data are spread out to various geographical locations. This means that certain data packets have the potential to be closer to the end-user.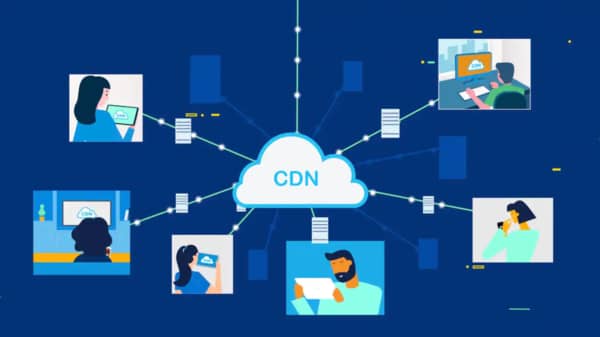 What Is a Content Delivery Network?
A Content Delivery Network (or CDN) is a system of servers that are located in various geographical locations around the world. All of these servers store and cache copies of a company's website CSS, JavaScript, HTML, and all other related data. Does this sound familiar? This is because a Content Delivery Network is an example of a distributed cloud.
Several benefits can be linked to a content delivery network. The first is an increased speed of delivering content. Research shows that if a page takes longer than two to three seconds to load, many page visitors will often look for a faster site. A content delivery network can boost the speeds of your content delivery. A site that uses a CDN can also improve its search engine optimization ranking. The increased speed of delivering content increases ranking. A CDN also allows serving the assets over HTTPS while not hosting on the main site. The CDN also indexes images faster in search engines improving the overall ranking of a site.
A content delivery network can also lower the load for the overall network and improve its performance. Lowering the overall network load can allow a larger number of visitors onto a website at the same time without any issues. A content delivery network helps maintain stability, especially during peak activity times. Lastly, a content delivery network can improve security by efficiently blocking attacks at the CDN layer and also distributing DDoS attack protection across the entire server network.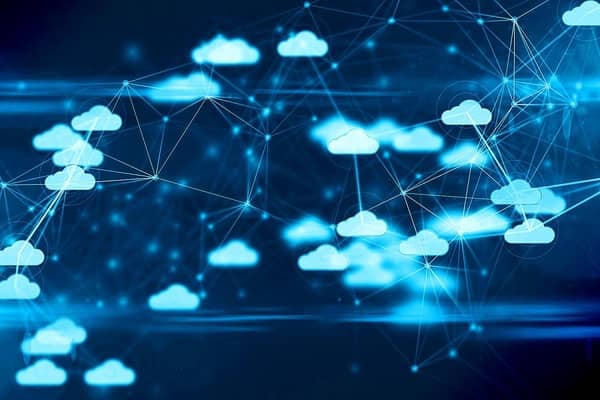 What Are the Drawbacks of a Distributed Cloud?
There are many benefits of a distributed cloud architecture, but there are some disadvantages as well. While there are security precautions at the CDN layer, there are different drawbacks when it comes to security. Distributing resources across a multitude of areas can be difficult to keep track of. This can make security precautions harder to manage.
Another aspect that could potentially be a challenge with a distributed cloud architecture is bandwidth. A widely distributed environment could have various connectivity models for each area. Moving more computing to the edge can add some strain on broadband connections demanding an upgrade to meet this demand.
Lastly, the distributed data throughout different locations may require additional back and recovery strategies. Protecting and securing data and resources could be difficult if not done properly. While there are many benefits of a distributed cloud these are the challenges that could potentially arise when widely dispersing resources to different areas.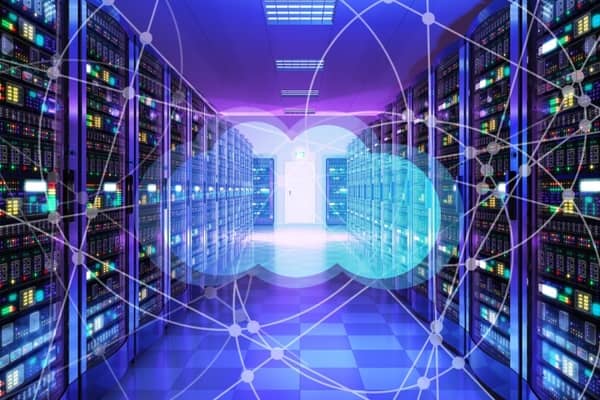 Conclusion
The cloud has been beneficial for many companies in various industries, and a distributed cloud has the potential to be a great option for many businesses. This type of hybrid multi-cloud infrastructure can improve visibility, scalability, compliance for specific regions, and content delivery. Managing a distributed cloud can be an advantage or a disadvantage depending on the way it is set up.
For a content delivery network or a distributed cloud to work in a company's favor selecting a good data center provider is essential. Trusted data center providers can be what makes or breaks this type of architecture. The manageability will depend on the provider's companies' partner with. Finding a data center provider with all of the proper certifications and compliances including HIPAA, PCI DSS, SSAE 18, SOC, and ISO 27001 is important. If you have any questions about this information or if you're looking for a trusted data center provider—connect with us today.