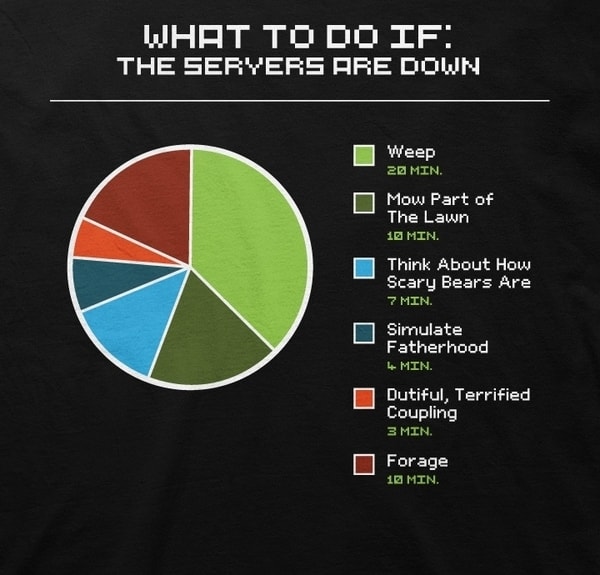 Will Self-Healing Data Centers Achieve 100 Percent Uptime with DCIM?
May 28, 2014

Ridiculous Taxes: An Infographic
May 29, 2014
Step 1. Hire IT Support, Step 2. ???, Step 3. Profit!
How can IT support help boost your company's bottom line? As advanced technology keeps on influencing businesses, increasingly more entrepreneurs, CFOs, and managers are starting to get more involved in the tech department of their companies. Generally, there's a courteous relation between IT and finance chiefs, yet conflicting ideas may arise every now and then. IT departments are always excited to implement new technological strategies, while CFOs are more focused on the bottom line. That being said, it's rather easy to see how these conflictual situations can create friction.
Business owners should find a way to make CFOs, CIOs and IT departments work together and thus increase productivity. Figure out how to make them work together as a team to boost output and help your company attain its goals. Investing in IT can be a smart way of taking things to a whole new level. Cloud technology for example, is an excellent way of persuading your IT department to brainstorm ideas and move your company forward.
1. Teamwork
IT departments have started to work closer with finance chiefs. According to a recent study, 44% of CFOs mentioned that their authority and influence over the IT department has increased visibly in the past 2 years. Furthermore, 39% of CFOs said IT departments are comfortable with reporting directly to them, thus permitting finance chiefs to be in control and manage the decision-making process. While working together with IT, CFOs should see the relationship as part of a long-term project, and not as a short-term collaboration.
2. IT is vital to CFO
The IT department can be of great use for finance chiefs as it can help them hammer out internal systems. Company owners may choose to postpone meeting with IT or CIO departments, so as to concentrate more on finance-specific tasks. Here's what you must always remember: CFOs who are not interested in technological advances may adjourn your company from moving forward. As a company owner, it's your job to convince them that working together can boost your bottom line.
3. IT support makes sure your business runs smoothly
Most businesses today depend on advanced technology. Offices are equipped with computers and laptops, and employees have access to information that is stored in the cloud. If something happens to the network, only the IT department can fix the problem and thus help companies stay on track. Running a company whose survival depends on computer performance and network quality can be extremely challenging, and although you may know some things about software and hardware, only a specialist will have the skills to deal with serious troubleshooting and prevent a virtual disaster.
4. Keep your company safe with IT support
IT support comes with lots of benefits. First of all, there will be a whole department taking care of your network.  A glitch can happen at any time, so it's always a good idea to be safe. Even the smallest error can have devastating effects on your productivity. Slow computers, bad internet connectivity, and outdated anti-virus programs are daily issues most business owners overlook. Outsourced IT offers support 24/7. Thus, your whole company is secure, and in case technical issues emerge, your tech-savvy team will make sure to fix it immediately.
5. Outsourced IT support is cheaper than in-house IT services
In-house IT means you have a whole department dedicated to fixing tech-related problems in your company. Paying these people a monthly wage can be expensive, especially since there are days when their services are not required. Outsourcing IT support has become a more viable solution to keeping your business secure. Hiring independent contractors can be a lot more convenient as you pay only their IT services are needed.
Efficient IT support can work miracles for your company's productivity. Since most business operate both online and offline, it's good to have people dealing exclusively with the tech part of your business. Many people have decided to seek IT support offshore. There are many dependable websites that offer competent IT services; you just need to find someone who can cater to your needs and wants. Make a sensible investment now, purchase IT support and ensure your company's success by boosting its bottom line.
Jason Phillips  is a tech freak guy who usually writes and blogs about technology. He also writes for Conosco which provides fixed-price IT support and IT services to London's most demanding businesses.